IGFA Representative Feature
Gregory Tordjeman, France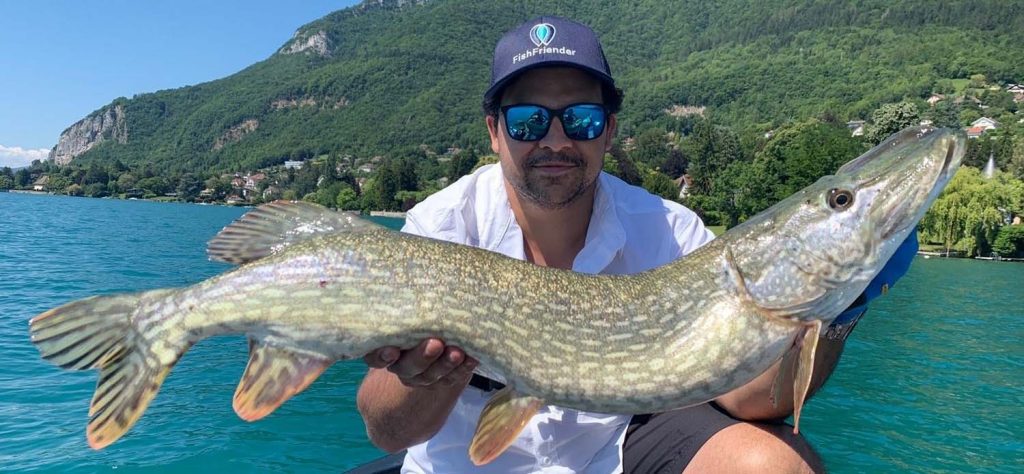 Born in 1984, Gregory Tordjeman grew up on the west coast of Gabon, where his days were spent by the ocean learning traditional fishing techniques from local fishermen and listening to countless fishing stories. Dreaming of angling adventure beyond the shorelines of Gabon, Gregory began sourcing any fishing literature he could find. Eventually, this led Gregory to begin collecting publications by the prestigious Big Game Fishing Club of France (BGFCF), one of the first international angling clubs to join the IGFA. Shortly thereafter, Gregory joined the IGFA as a Junior Member.
After returning from a family fishing trip to Florida and experiencing the plethora of fishing opportunities, Gregory realized the impact the uncontrolled commercial fishing was causing to the natural resources in Gabonese waters. To the surprise of his teachers, Gregory devoted his high school final study to the research of sustainable fishing tourism as a potential source of income for the community. After obtaining his Masters of Business degree in Europe, Gregory began his career in the oil and tourism industries in Africa.

Gregory's passion for angling and his sense of adventure have taken him to some incredible destinations around the world including Sweden, Mauritius, Senegal, the Florida Keys, and various countries in Central America. One of his most memorable catches include a 74 cm bluefin trevally he caught and released in Panama, and several catches from his native land in Gabon. "Gabonese mangroves are so wild and so exiting to fish," Gregory states. "You stand in the middle of elephants, hippos and buffalos. You are tempted to make extra steps in the water to cast further, but bull sharks and crocodiles are in the area and a sudden wave can take you anytime. But above all, each cast can give you the chance to fight the fish of a lifetime."
In 2015, Gregory decided to follow his angling full-time and moved to Paris to launch his startup, FishFriender, a digital fishing logbook with social features helping people to understand where, when, and how to fish. The intrinsic objective is to improve scientific knowledge of fisheries on a collaborative "big data" basis, and to encourage sustainable fishing practices by improving communication between stakeholders in the ecosystem. Through perseverance, FishFriender has built a community of hundreds of thousands of active anglers in more than 100 countries. FishFriender has become an official IT partner solution of the European Commission which seeks to improve the monitoring of sensitive species fisheries (such as seabass, Atlantic salmon, cod, etc.).
By choosing to digitize a sector as traditional as fishing, Gregory is focused on promoting sound practices among the youth who will be tomorrow's anglers. "Sharing our passion as anglers is an essential challenge in a generation that is less and less connected with nature," states Gregory. "Fishing must deal with new communication trends to become attractive again to younger audiences."
The IGFA is proud to have Gregory as an IGFA Representative and the current Chairman of the Education Committee in the IGFA European & Mediterranean Regional Council. We look forward to working alongside Gregory in projects that help create the next generation of ethical anglers.