Newly Approved IGFA World Records
To see all newly approved IGFA World Records since April 2021, please view this PDF.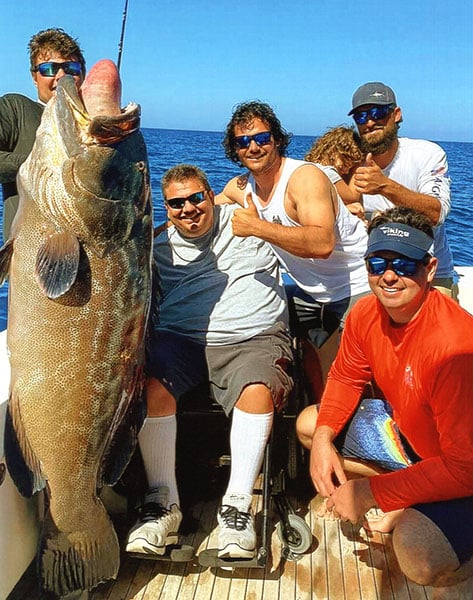 Raible's Black Grouper
Angler Christopher Raible recently set the new IGFA Men's 37-kg (80-lb) Line Class World Record for black grouper with this enormous fish weighing in at 48.53-kilograms (107-pounds) – surpassing the previous record by 16 pounds! Raible was fishing with live bait on the Team Galati boat, captained by Chris Galati, out of Bradenton, Florida when the record fish struck. Congratulations to Raible and the crew for an outstanding accomplishment!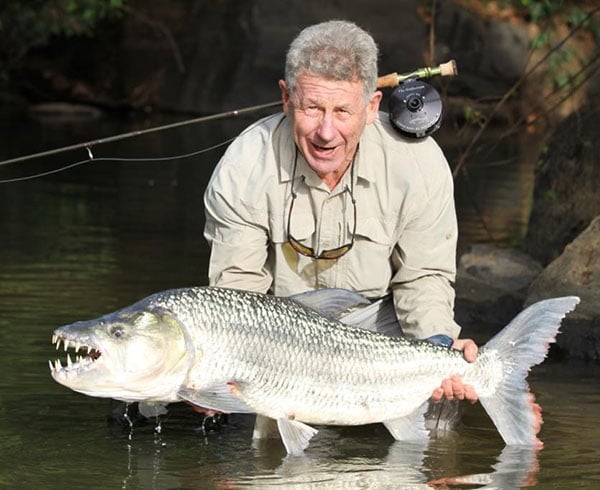 Block's Giant Tigerfish
Avid fly angler and adventurer Jeremy Block of Kenya recently caught and released this incredible 15.39-kilogram (33-pound, 14-ounce) giant tigerfish to set the IGFA Men's 10-kg (20-lb) Tippet Class World Record for the species. Jeremy was on a trip to the Vovado River in the Central African Republic when he landed this toothy specimen on a streamer.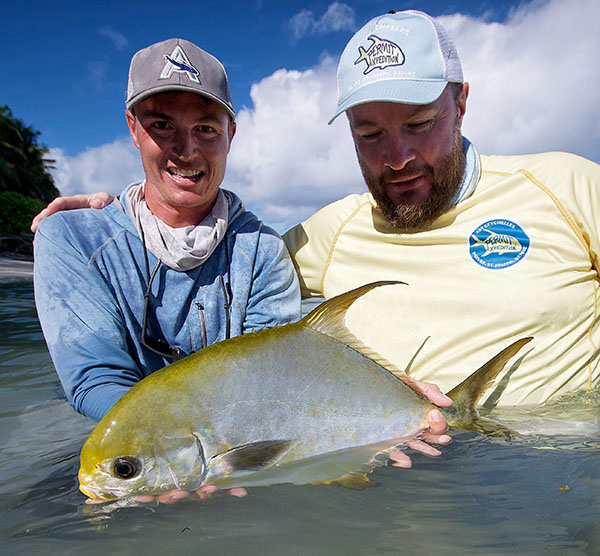 Sherbovich's Snubnose Pompano
Russian angler Ilya Sherbovich returned from a trip to the Seychelles in February with a record snubnose pompano catch. He landed the 2.61-kilorgam (5-pound, 12-ounce) fish to set the IGFA Men's 3-kg (6-lb) Tippet Record for the species. He was fishing with the Alphonse Fishing Company on Poivre Island when the record pompano ate his crab fly. He was able to land the fish after a 35-minute battle. Congratulations Ilya on another impressive record.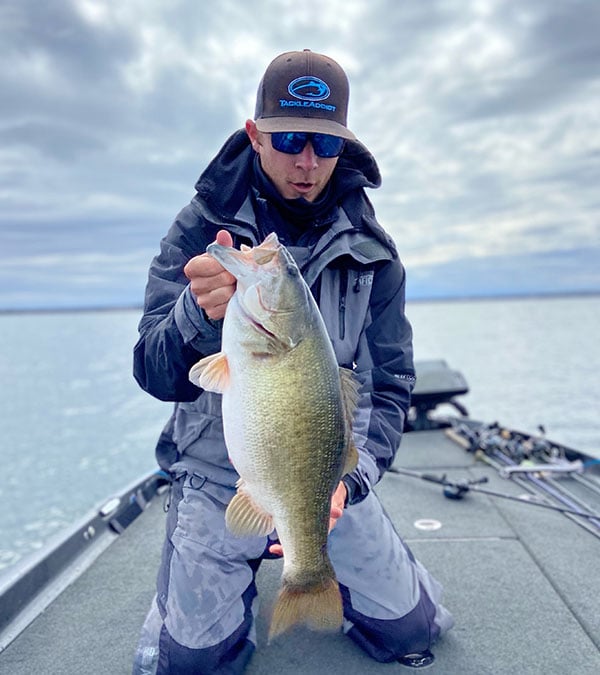 Frankens' Smallmouth/Largemouth Bass Hybrid
Wyatt Frankens recently landed this 3.43-kilogram (7-pound, 9-ounce) smallmouth/largemouth hybrid (Micropterus dolomieu x salmoides) to set the new IGFA All-Tackle World Record for the species. Wyatt is no stranger to large bass and was fishing on the Oh Ivie Reservoir, Texas when he hooked this amazing hybrid on a megabass swimbait. He submitted a sample of scales to the Texas Parks & Wildlife Department, and they were able to confirm that the fish was indeed a hybrid landing him the record. Congratulations on a unique catch!
.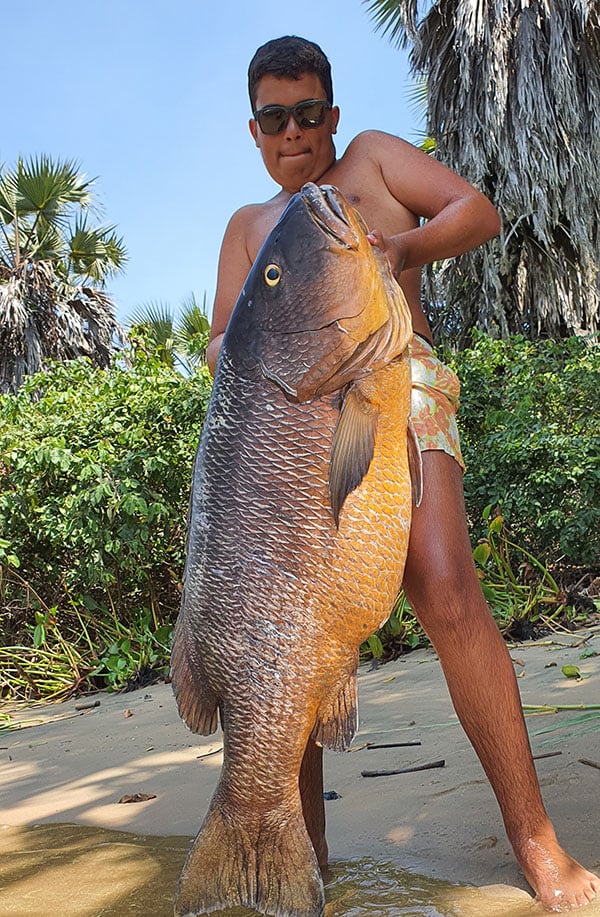 Cuoto's African Red Snapper
Lucas Couto, age 13, recently submitted this beautiful 32.50-kilogram (71-pound, 10-ounce) African red snapper to set the IGFA Men's Junior World Record for the species. Lucas was fishing out of Kuanza, Angola when this massive snapper ate the Rapala he was trolling. After a short fight he was able to boat the fish and take this amazing shot on the shoreline. An impressive fish at a young age!