Newly Approved IGFA World Records
To see all newly approved IGFA World Records since January 1, 2019 please view this PDF.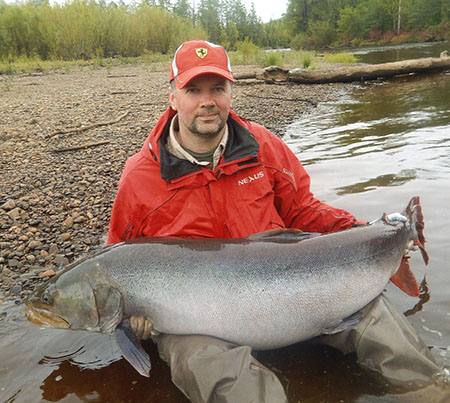 Gleb Varzin earned the new All-Tackle length for taimen for this 140-centimeter fish that he caught on September 6, 2018. Varznin caught-and-released his taimen in the Tugar River, Russia while casting a lure and it took him roughly six minutes to bring the fish to hand and eclipse the standing record by 8-centimeters.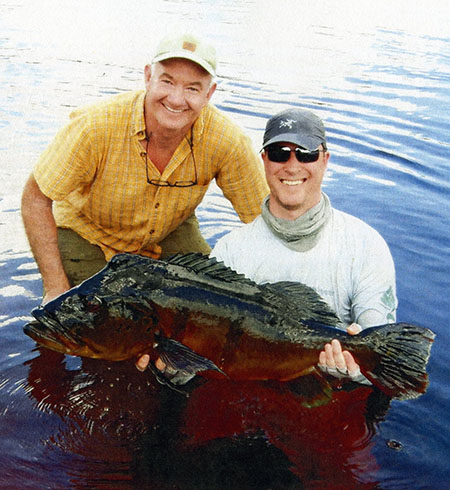 Weston's Speckled Peacock
The All-Tackle Length speckled peacock bass record was tied with this 90-centimeter peacock bass caught-and-released by Arthur Weston on September 19, 2018. Weston was casting lures on the Curicuriari River, Brazil when hooked his big peacock. This is Arthur's fourth IGFA World Record and all his records have come from species caught in South America.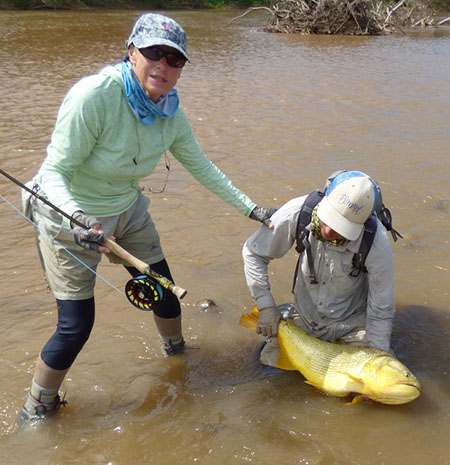 Fly angler-extraordinaire, Dotty Ballantyne now holds the previously vacant women's 3-kg (6 lb) tippet record for dorado with an exceptional 10.4-kilogram (23-pound) fish that she caught on October 5, 2018 while fishing out of the Puma Lodge in Bolivia. Dotty fought the fish for nearly a half an hour before it could be netted.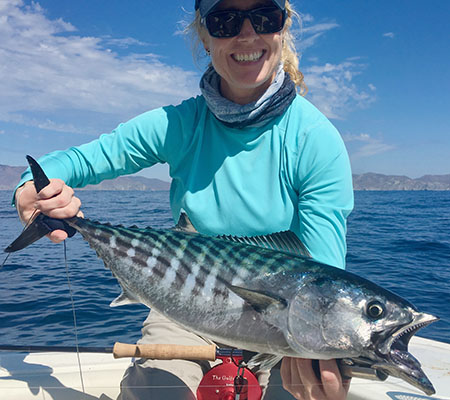 Gallagher's Pacific Bonito
The women's 6-kg (12-lb) Pacific bonito fly record now belongs to Keslsey Gallagher after she caught a solid 3.1kilogram (7 lb) fish while fishing off Catalina, Island in California on September 23, 2018. This is Kesley's tenth IGFA World Record and the eighth different species she has held a record for.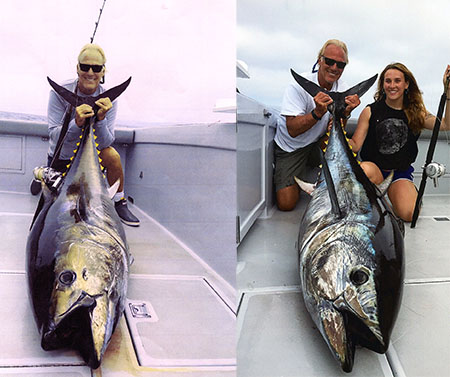 The Pflegers' Pacific Bluefin Tuna
Father and daughter duo, Tom and Ali Pfleger scored two impressive Pacific bluefin tuna records. Tom beat his standing men's 10-kg (20-lb) line class record with a 93.9-kilogram (207-pound 3-ounce tuna) that he caught on July 26th, 2018. Roughly a month later fishing the same waters, Ali earned the women's 15-kg (30-lb) record for a 96-kilogram (211-pound 11-ounce) tuna that she landed in just 20 minutes. This is the second Pacific bluefin IGFA World Record for Ali and the sixth for Tom.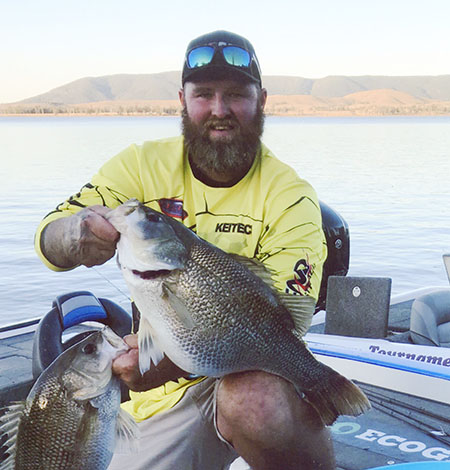 Aussie angler Daniel McCoy caught a 4.4-kilogram (9-pound 12-ounce) Australian bass that beat the existing record by one and half pounds. McCoy caught his fish fishing Lake Somerset, Australia on August 18, 2018 and needed 15 minutes to net the fish. Most of the existing records for this species have come from Lake Wivenhoe, Australia but this catch shows that Lake Somerset is also home to some big Australian bass.