Member Discounts
All participants in the IGFA Member Discount program are current IGFA members and will be featured at least once annually in the quarterly International Angler and will be listed in the annual World Record Game Fishes book.  Current IGFA members wishing to use one of the program's members should make contact directly with the participant to determine restrictions, terms, and other details. The IGFA wishes to thank all the participants for their generous support! If you are interested in being a part of this program, please contact Denise Hartman at 954-924-4243 or email dhartman@igfa.org
The following are participants in the IGFA's Member Discount program: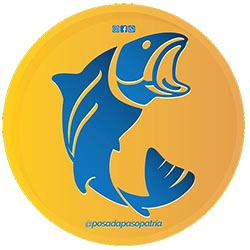 Posada Paso de la Patria
IGFA Captain Gonzalo Castano
Avenida el Dorado y Avenida Costanera
Telephone: 03783-494556
Email: gcastai@yahoo.com.ar|
Website: www.posadapasopatria.com.ar
10% discount on complete fishing charter packages.  All packages include a fully-equipped large room for up to two people at the Posada Paso de la Patria Inn situated opposite the beach in northern Argentina. All soft drinks and complete breakfasts, lunches and dinners on the boat and at the Inn are included in package.  Fishing licenses and alcoholic beverages are not include.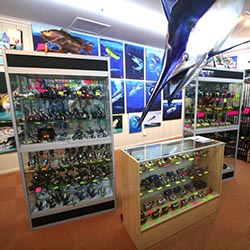 Bransfords Tackle Shop
Official IGFA Weigh Station
Keith Graham
Corner, Cook Hwy & Endeavour Rd
Clifton Beach, Cairns 4879
Telephone: 61-07-40-553918
Fax: 71-07-40-591199
Email: keith@bransfords.com.au
Website: www.bransfords.com.au
10% discount on all tackle items in store and Craig Smith Marine Artworks.  Also, 5% discount on all charter bookings.  An IGFA membership card is required to qualify. Custom designed rods, lures, leaders and reel servicing, plus rod repairs are all part of Bransfords' unique service. Open 7 days from 8:00 am to 5:30 pm.
Coral Bay Ocean Game Fishing
Charters & Montebellos Sportfishing Charters
Mahi Mahi Fishing Charters
IGFA Captain Bernard Vale/ Sandra Lymbery
Shop 13, Shopping Centre, Robinson Street
Coral Bay, 6701
Telephone/Fax: 61-899-425-874
Cell: 61-428-425-874
Email: mahimahi1@bigpond.com
Website: www.mahimahicoralbay.com.au
10% discount to IGFA members for day charters.  5% discount on exclusives and Montebello Island trips.  Full-day charters out of Coral Bay (on the Ningaloo Reef), daily, subject to numbers and weather, bottom and game fishing available from April through mid-October.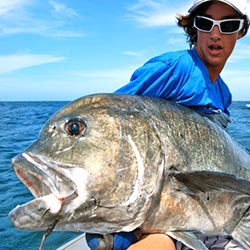 Peak Sportfishing Adventures
IGFA Captain Edward Lawler
PO Box 484
Exmouth, WA
Telephone: 61-408-734-717 or 61-8 9949-2751
Fax: 61-8 9949 4779
Email:  eddy@peaksportfishing.com.au
Website:  www.peaksportfishing.com.au
10% discount on direct bookings for charters of two days or greater. Located in incredible Exmouth, Peak Sportfishing Adventures offers GT, marlin, light tackle, fly and reef fishing with expert guides on each charter. They specialize in fly fishing for billfish and popper fishing for GT's.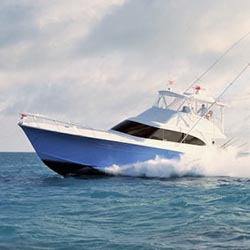 Mako Charters
IGFA Captain Allen DeSilva
11 Abri Lane
Spanish Point, Pembroke, HM02
Telephone:  441-295-0835 (O)
Cell:  441-505-8626 (Boat)
Fax:  441-295-362
Email:  makocharters@gmail.com
Website:  www.fishbermuda.com
$100 off for cash payment and free MAKO t-shirts for IGFA Members.  Fish in Bermuda with Capt. Allen DeSilva on the new MAKO 56' Sonny Briggs custom Carolina Sports Fisherman, Mako. This team has caught, tagged and released the most blue marlin in Bermuda over the last 21 years and holds the Bermuda record at 1352-pound.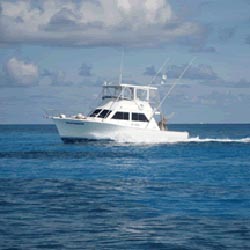 Playmate Charters Ltd.
Captain Kevin Winter
4 Mill Point Lane
Pembroke, HM05
Telephone: 441-291-7131
Fax: 441-292-9598
Email: playmate@ibl.bm
Website: www.playmatefishing.com
$100 discount on full day charter- cash only, no credit cards and some restrictions apply.  IGFA member discount is valid May through September.  Enjoy a full-day of deep sea fishing aboard the Playmate, a spacious 43' Torres custom Sportfisher with air-conditioning.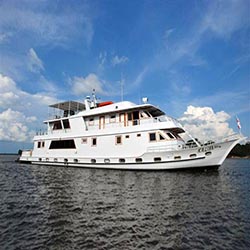 Kalua Fishing Adventures – BRAZIL
IGFA Representative Ian-Arthur de Sulocki
Rua Henrique Bastos, n. 5553/202/18A
Manaus, BRAZIL
Telephone:  55-92-8199-0641, 55-92-3228-4862
Email: ian@kaluapesca.com.br
Website: www.kaluapesca.com.br
10% discount on complete package guided fishing tours offering all-inclusive system with six entire days of peacock bass fishing in an excellent houseboat - Kalua.  Full-time professional guides and equipment assist in the quest for the most spectacular trophy fish of South America - giant peacock bass.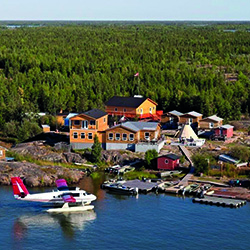 Enodah Wilderness Travel/Trout Rock Lodge
Ragnar Wesstrom
Box 2382, Yellowknife, NWT, X1A 2P8
Telephone:  867-873-4334
Email: monsterpike@enodah.com
Website: www.enodah.com
10% discount for IGFA members on direct bookings only. Based in Yellowknife of the North West Territories, Enodah Wilderness offers the best trophy pike fishing on the planet.  Enjoy a fly-in, fully-guided American plan on Great Slave Lake at the top notch lodge with power, private baths, licensed lounge, telephone and wireless internet.  Three, five and seven day packages are available from the end of May until September 1.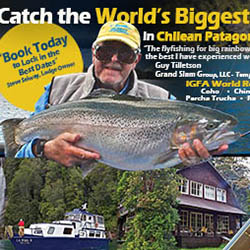 Puma Fishing Ltda.
Stephen J Selway, D.V.M.
Telephone/Fax: 954-922-5389
Cell:  954-609-7355
Email: fishhorsesjs@aol.com
Website:  www.pumafishing.com
10% discount for IGFA Members that book direct.  Puma Fishing Ltda operates in Chilean Patagonia's fjord region on the Yelcho Watershed.  They have two bases of operation: a 60 ft yacht mothership, Puma II in Lake Yelcho which is 28 miles long with seven rivers flowing into the lake; and Puma Lodge, which is situated on the Yelcho River half way between the lake and the ocean.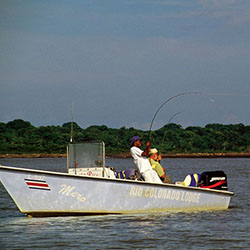 Archie Fields' Rio Colorado Lodge
IGFA Corporate Member
Diann Sanchez
Telephone:  1-800-243-9777
Fax:  813-909-4467
Email: tarpon4u@mindspring.com
Website: www.riocoloradotarponfishing.com, www.riocoloradolodge.com
$50 discount per fishing day. This world famous tarpon and snook fishing lodge in Costa Rica offers fishing packages of three-five days that include four ground transfers, round trip domestic air, two nights' accommodations in San Jose, and great fishing with boat and guide.  Conventional rods and reels are available plus three fantastic meals per day.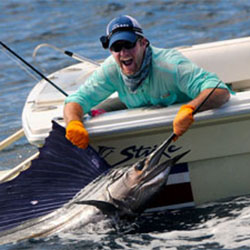 Crocodile Bay Resort
IGFA Corporate Member
Travel Support provided by Lynch Creek Travel
1250 North McDowell
Petaluma, CA  94954
Telephone: USA Sales Office:
1-800-733-1115
Local:  707-559-7990, Fax:  707-559-7997
Email:  info@crocodilebay.com
Website:  www.crocodilebay.com
10% discount off fishing packages of three days or more (includes fishing, room, meals, license and crew) and may not be combined with any other offers.  Crocodile Bay Resort is Costa Rica's premier sport fishing and adventure resort featuring offshore fishing for sailfish, blue, black and striped marlin with inshore fishing for roosterfish, snapper, bluefin trevally, African pompano and more.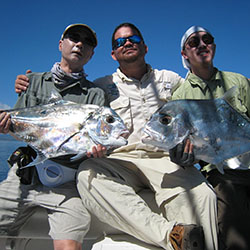 Las Islas Lodge
IGFA Captain Oscar Villalobos Gardela
Puerto Jimenes
Telephone: 506-8817-2850
Fax: 506-2735-5242
Email: manager@lasislaslodge.com
Website: www.lasislaslodge.com
10% discount on all Las Islas Lodge Sportfishing and Eco-packages.  Las Islas Lodge is a small, new option in the area, run by experienced sport fishermen and eco-tourism management with the area's best service-oriented staff and a very comfortable setting, existing in peace with both the community and preservation of natural resources.  Experience some of the best action in Costa Rica with both offshore and inshore fishing, in addition to shore and kayak fishing.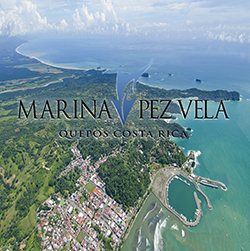 Marina Pez Vela
IGFA Corporate Member
Contact: Jeff Duchesneau
Address: Quepos
Phone: 506-2774-9000
Email: info@marinapezvela.com
Website: www.marinapezvela.com
10% discount on fishing charter reservations.  Marina Pez Vela is located on the central Pacific coast of Costa Rica in Quepos, known internationally by sport fishing enthusiasts as one of the best places on earth to catch billfish. Here is where the ocean meets the lush rainforests and nearby wildlife reserves such as Manuel Antonio National Park.  The marina is now open with wet and dry slips, a fuel dock, marine store, yacht yard and on site services such as restaurants, provision store, and shops.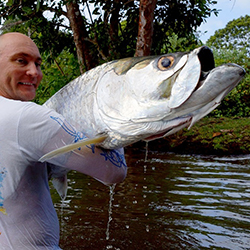 Royal Safari S. A.
Capt. Igor Grigorenko
Address:  Croc's Casino Resort, Jaco
Phone:  506-8708-1777 / 506-8710-8777
Skype:  igor.royalsafari
Email:  info@costa-rica.pro
Web:  www.costa-rica.pro,
www.royal-safari.com
Facebook:  royalsafari.ru
10% discount on all sport fishing packages.  Royal Safari's team of professional guides and world class skippers will organize the most effective fishing in your life.  You will meet with legends of international fishing such as Capt. Bobby McGuiness – who has guided anglers to approximately 200 IGFA world records, and has been recognized by IGFA in 2010 with the prestigious Lifetime Achievement Award.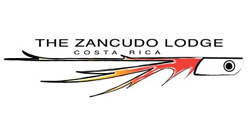 Zancudo Lodge
IGFA Corporate Member
Playa Zancudo
Golfo Dulce
Telephone:  800-854-8791
Email:  reservations@thezancudolodge.com
Website:  www.zancudolodge.com
10% discount on all Zancudo Lodge sportfishing packages. Zancudo Lodge has transitioned to an ultimate fishing resort, catering to world class fishermen with the most discriminating taste in fishing gear as well as lodging facilities and amenities.  Their expert captains are native to the local waters and are highly trained for both light tackle and fly fishing for all inshore and offshore species.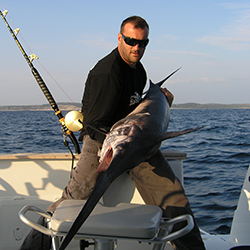 "SVETAC Fishing Team/Split adria" Big Game Fishing Charter
Captain Josko Pitesa
IGFA Captain Boris Zupanovic
Gajeva 18, 21 000 Split
Telephone: 385-91-1591596 or 385-91-5276400
Email: jpitesa@gmail.com
Email: biggamesvetac@gmail.com
Website: www.split-adria.com
10% discount on a full day charter to all IGFA members with valid ID.  Croatia is one of the best spots for tuna fishing.  Full time professional experienced guides are available and the boat is fully equipped with top quality equipment.  The season starts in March and runs through mid November.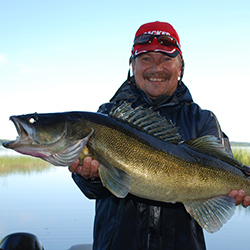 Kalastusohjelmapalvelut Juha
Happonen Ky
Fishing Guide Service Happonen Ky
IGFA Captain Juha Happonen
Harjunpääntie 167, Kolho, 35990
Telephone:  358-400-547-098
E-mail: happonen.juha@gmail.com
Website: www.happonen.info
10% discount on any trip.  Fish for trout, grayling, rainbow trout and more on the rivers or try lake fishing (trolling and casting) for big zander, perch, pike, etc. in the middle of Finland. Enjoy a comfortable ride on Tracker boats with engine power from 70 to 90 hp.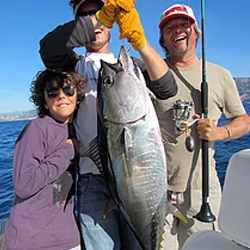 Mediterranean Sport Fishing
IGFA Captain Patrice Garziglia
1 Rue du 8 mai 1945 - bat A
Beaulieu sur mer,  06310
Telephone: 33-6-09209020
E-mail:  med-sportfishing@orange.fr
Website:  www.med-sportfishing.com/contact
10% discount on half day (6 hour) or full day (10 hour) on 41' boat Rodman "Papeete II" May through October.  Trip includes pro staff, Shimano fishing equipment, bait, breakfast and soft drinks.  We can do trolling, spinning or jigging.  80% fishing is for bluefin tuna, other species include white tuna, dorado, and spearfish.  95% are RELEASED!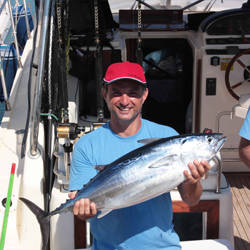 Centro Pesca Sportfishing
IGFA Captain Massimo Rotondaro
Via della Quercia, 49
881200 Catanzaro, ITALY
Telephone: 39-392-1311913 or 39-349-3737911
Fax: 39-961-728268
Email:  info@sportfishing.it
Website: www.sportfishing.it
10% discount for IGFA members.  The Fishing Center offers fishing for half day (6 hours) or full day (8 hours) trips.  Capt. Rotondaro practices 'catch and release', targeting tuna, rostratis, giant tuna and others.  Included in the trip is fuel, bait, drinks, snacks, equipment and guide.  Week-long trips are organized inclusive of bed and breakfast at www.bebvillagiglio.it.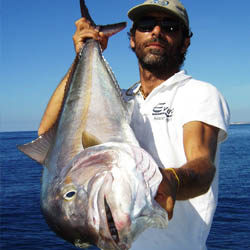 Fisharing
IGFA Captain Luciano Bonomo
Mazara del Vallo, Sicily, (TP)  91026
Telephone:  39-3474777664
Email:  info@fisharing.com
Website:  www.fisharing.com
20% discount for all services.  Fisharing is based in Mazara del Vallo – close to the Trapani/Birgi and Palermo Airports. Come and enjoy a wonderful fishing experience in Sicily.  Services provided include vertical jigging, tuna drifting, live bait trolling, bottom fishing, spinning and much more.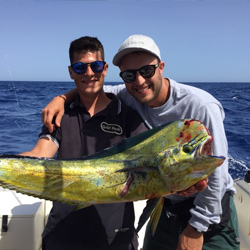 Gold Hook Charter Fishing
IGFA Captain Fabio Manca
Porto Turistico di La Caletta
08029  Siniscola (NUORO) (next Coast Guard)
Telephone: 39 0784 1951246
Fax: 39 339 6475333
Email: info@goldhook.it
Website: www.goldhook.it
10% discount for all IGFA members.  Gold Hook Charter Fishing offers half day (6 hours) or full day (8 hours) charters.  Weekend fishing trips are also available with free shuttle service and hotel stays.  Target fish include: snapper, kingfish, grouper, dolphinfish, tuna and swordfish.  Troll with live bait and offshore jigging with the possibility of popping all over the island or the East Bank. Trips include fuel, bait, drinks, snacks, equipment and guiding.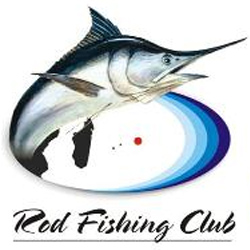 Rod Fishing Club
IGFA Captain, IGFA Representative Yann Colas
Rodrigues Island- Mauritius
Jeantac- Rodrigues Island
Telephone:  230-875-06-16
Email: contact@rodfishingclub.com
Website: www.rodfishingclub.com
15% discount on any trip for one day (10 hours to 5 days with overnight).  Rodrigues is one of the best multi-fishing destinations with trolling, baiting, jigging, and the possibility of popping all over the island or the East Bank.  Enjoy fishing aboard the Black Marlin or the Legend, both 50' with a crew of three and up to five anglers. Accommodations and transfers can be arranged for your convenience.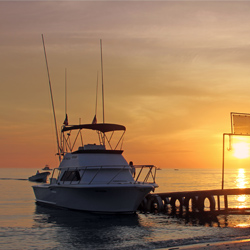 Hotel Buena Vista Beach Resort
IGFA Corporate Member
Axel Valdez - Sales Manager/
Hortencia Fischer - Reservation Manager
U.S. Address (mailing) 511 East San Ysidro Blvd, Ste J-204
San Ysidro, CA 92173
Mexico Address (Physical) Km. 105 Carretera al Sur
Buena Vista, BCS MEXICO CP. 23580
Telephone:  800-752-3555, Fax: 619-330-4539
Email:  info@hotelbuenavista.com
Website:  www.hotelbuenavista.com
10% discount on rooms and boats for IGFA Members.  Along the unspoiled white sand beaches which border the azure blue waters of the Sea of Cortez, Hotel Buena Vista Beach Resort earns its name as the "Jewel of East Cape" in Mexico's beautiful Baja Peninsula.  Easily accessible, the resort is located 35 miles north of Los Cabos International Airport and 70 miles southeast of La Paz.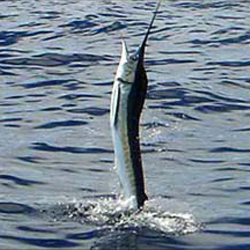 Picante Bluewater Sportfishing
Cabo San Lucas
Mexico Office
Puerto Paraiso Local 39-A
Cabo San Lucas, B.C.S.
From the US:  714-442-0644
Telephone 52-624-143-2474, Fax: 52-624-143-5969
Email: info@picantesportfishing.com
Website: www.picantesportfishing.com
10% discount on a full day charter for all IGFA Members with valid ID with over 15 charter boats to pick from!  Cabo San Lucas offers the best striped marlin, blue marlin, black marlin, dorado, wahoo and tuna fishing in the world and Picante is ready to show you. The Los Cabos Airport is just a short distance from the marina district and Cabo hotel accommodations are affordable and easy to arrange.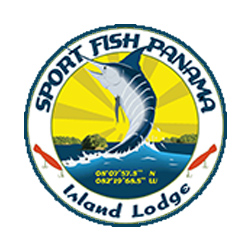 Sport Fishing Panama Island Lodge
Captain Shane Jarvis
Isla Parida, PANAMA
Telephone:  866-245-1492 (Toll Free)
Panama:  507-6675-7191
Email: bigfish@fishpanamatoday.com
Website: www.fishpanamatoday.com
10% discount for IGFA members for Propiedad de Paradise's all-inclusive private island lodge on Isla Paridas, Panama.  Fish the world renowned Hannibal Bank, Isla Coiba, Isla Secas, and Isla Montuosa in style on the 33' World Cat catamaran "TOP Cat".  Boutique Island Lodge is the closest to Hannibal Bank and located 12 miles offshore in the heart of the Gulf Of Chiriqui and features a personal gourmet chef, air conditioning, hot water and all the amenities.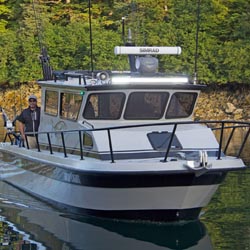 Gray Light Sportfishing
IGFA Captain, IGFA Representative Andy Mezirow
Telephone:  907-224-2606
Email:  Graylight@alaskan.net
Website:  www.graylightalaska.com
15% discount on ALL May and June trips; 10% discount on any salmon fishing trips and multi-day, long range fishing expeditions in the waters around the Kenai Fjords National Park and the western entrance to Prince William Sound. One of Alaska's newest charter boats and most experienced crews.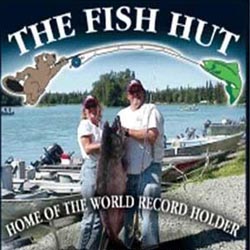 The Fish Hut Charters and Lodging, LLC
John and Jackie English
1125 Angler Drive
Kenai, AK  99661
Telephone: 907-283-2675 (Office)
Cell:  907-398-7877
Email:  fishhut@alaska.net
Website: www.fishhut.net
10% discount for IGFA members on Summer Specials!  The Fish Hut Charters and Lodging is located on Beaver Creek which flows into the world famous Kenai River. Each of their cabins is completely furnished with everything the most discriminating traveler would need, including daily housekeeping. All of their fishing charters come with top quality boats, gear and bait and they offer different packages depending on the species of fish you are targeting.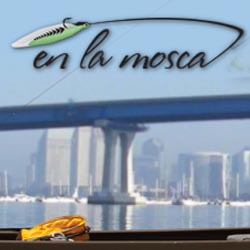 En La Mosca Adventures
IGFA Captain Robert Day
3520 Moultrie Ave
San Diego, CA 92117
Telephone: 858-449-4071
Fax: 858-408-4613
Email: rday@enlamosca.com
Website: www.enlamosca.com
10% discount for one IGFA adult member angler or 15% discount for two adult anglers. Orvis endorsed Captain Day offers morning fly fishing and light tackle fishing on San Diego Bay. All equipment, supplies and snacks are provided.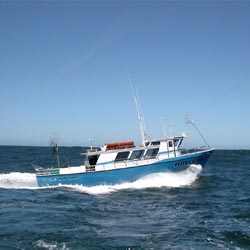 Huli Cat Sportfishing & Charter Boat
IGFA Captain Tom Mattusch
PO Box 957, El Granada, CA 94018
Telephone: 650-726-2926
Email: tom@hulicat.com
Website: www.hulicat.com
10% discount off total bill (cash only) or free rod rental for the day. Choice of salmon, rockfish, humboldt squid, dungeness crab or whale watching.  There is something to do all year long off the central California coast.  Operating out of Pillar Point Harbor in beautiful Half Moon Bay, the Huli Cat is 53' long and has an enclosed cabin.  It accommodates up to 38 people for whale watching and tours.  Charters include private parties, wine and cheese cruises, nature trips, bird watching, weddings and burial at sea (including scattering of ashes).
Florida
Florida Guides - Keys
Funyet Charters
Captain John D. Sahagian
293 Barry Avenue
Little Torch Key, FL  33042
Telephone: 305-872-3407
Email:  Captfunyet@aol.com
Website: www.funyetcharters.com
Website:  www.littletorchrental.com
10% discount (Lower Keys) available on full day charters only. Captain John Sahagian offers half day and full day charters that include inshore, offshore, deep sea, wreck and reef fishing. Funyet Charters also offers snorkeling and eco-trips. Let Captain Sahagian take you to the back country and get the most from your fly fishing adventure in the Florida Keys!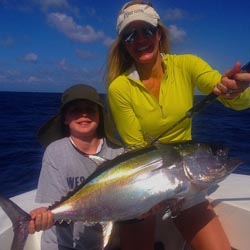 Keys Flats & Backcountry Fishing Charters
Game on Sportfishing
IGFA Captain Chris Morrison
8079 Gulfstream Blvd.
Marathon, FL 33050
Telephone: 305-393-2353
Email: captchris@paradisetime.com
Website: www.captchris.com
$50 discount off half-day trips, $75 discount off full-day trips from September to December 15th in the Florida Middle Keys. Whether you are targeting the trophy fish of a lifetime or simply want to enjoy an action filled day on the water, Captain Morrison has the knowledge, experience and patience to show you a great day of fishing in the Florida Keys.
Florida Guides - Panhandle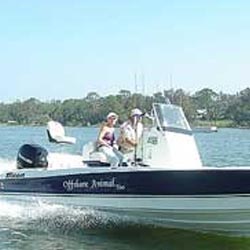 Offshore Animal Too Fishing
IGFA Captain George P. Ballard
3254 Abel Avenue
Pace, FL 32571
Telephone: 850-346-8346
Email: captgeo5555@aol.com
Website: www.offshoreanimaltoofishing.com
$50 discount for IGFA members.  Fish the emerald green waters of the bays, bayous, ICW and near shore Gulf surrounding Pensacola, Florida on a 24' Triton with enclosed head. Capt. Ballard has thirty-eight years of experience catching redfish, trout, flounder, king and Spanish mackerel, red and mangrove snapper, cobia, grouper, triggerfish, bluefish, ladyfish and jacks.  There is a five-hour trip minimum; longer trips, shark fishing and blue water trips are also available.
Florida Guides - Southeast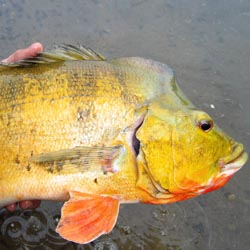 Anson's Guide Service
IGFA Captain Jim Anson
11040 SW 139th Avenue
Miami, FL  33186
Telephone: 305-298-6163
Email: Captanson@aol.com
Website:  www.jimanson.com
$50 off for IGFA members booking a four-hour charter.  Fishing the S. Florida waters for over 30 years, IGFA Lifetime Achievement recipient Capt. Anson has personally caught more than 44 IGFA World Records and guided his clients to over 110.  Though he can consistently target any species of game fish that patrol the inshore and near shore waters, fishing with Anson provides a great opportunity to focus on catching record sized peacock and largemouth bass.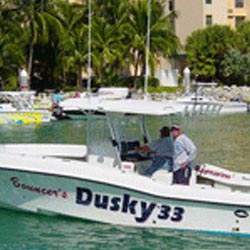 Bouncer's Dusky 33
IGFA Captain Bouncer Smith
1521 Alton Road, #505
Miami Beach, FL  33139
Telephone: 305-439-2475
Email: Captbouncer@bellsouth.net
Website:  www.captbouncer.com
$50 discount on any trip.  Fish with one of the greatest fishermen of our generation, Captain Bouncer Smith, on his 33' Dusky center console out of Miami, Florida. Choose from eight hour day trips for a wide variety of species including sails, dolphin, kingfish, snapper, grouper, and tuna.  Four hour evening trips for snook and eight hour swordfish trips are also available. Bouncer's Dusky 33 can accommodate up to four anglers.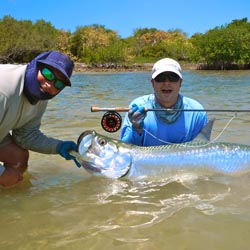 Funny Bone Charters
IGFA Captain Joe Gonzalez
1667 SW 10 St
Miami, FL 33135
Phone: 305-642-6727
Email: captjoegonzalez@comcast.net
Website: www.captainjoegonzalez.com
5% to 10% discount depending on location to all IGFA members on full day trips.  Inshore, flats, backcountry light tackle and flyfishing charters are available in Miami on Biscayne Bay, Flamingo and the Upper Keys.  Target fish include bonefish, permit, tarpon, snook, redfish, sharks and more.
Florida Guides - West Coast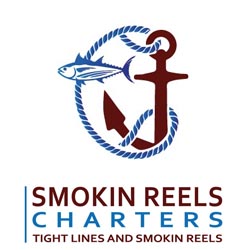 Smokin Reels
IGFA Captain Matt Ponzio
16970 San Carlos Blvd., #3-505
Fort Myers, FL 33908
Telephone: 239-549-FISH (3474)
Email: CaptMatt@SmokinReels.com
Website: www.SmokinReels.com
10% discount will be given for all IGFA Members and applies to all inshore/near shore six and eight hour charters, including tarpon charters.  Fish from the Caloosahatchee to offshore for all species including snook, redfish, grouper, snapper, mackerel, sea trout, sharks ,and of course, the favorite- "Silver Kings" tarpon.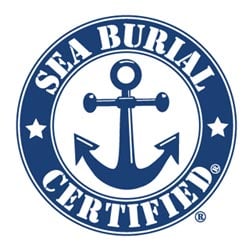 New England Burials at Sea LLC
IGFA Captain Brad White
PO Box 489
149 Old Main Street
Marshfield Hills, MA 02051-0489
Direct: 781-834-0112
Toll free: 877-897-7700
Email: oceanburial@aol.com
Website: www.newenglandburialsatsea.com
$100 discount to IGFA member families.  Beautiful, memorable, respectful and affordable.  Ash scatterings or complete full-body (casket free) eco-friendly sea burials from Maine to Miami and San Diego to San Francisco. Can accommodate one to 400 passengers, choice of 83 different vessels, 43 ports of departure.  Prices start at $495.  Licensed, recommended and insured.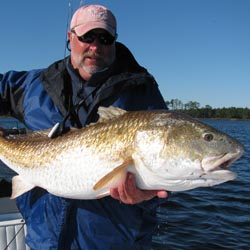 White Cap Charters
IGFA Captain Brad White
POB 489, 149 Old Main Street
Marshfield Hills, MA 02051
Direct: 781-834-0112
Toll free: 877-897-7700
Email: CharterWhitecap@aol.com
Website: www.charterwhitecap.com
$100 discount for IGFA Members for New England's Best World Class Multi-Species sport fishing.  Explore, fish, whale watch and enjoy MA and Cape Cod Bay and islands including harbors Plymouth, Duxbury, Cohasset and Scituate for genuine New England fishing, and yachting charters aboard a custom well equipped 33' Fortier sport cruiser. Valid dates are May – October.  Includes tackle, dead bait, fuel, and an experienced crew, guide and license.  Prices start at $995.00.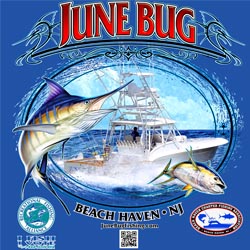 IGFA Captain Lindsay Fuller
Fishing from Beach Haven, NJ  08008
Office Address: 204 West Rt 38
Moorestown, NJ  08057
Telephone (cell): 609-685-2839
eFax:  856-324-9037
Email: captlindsay@fish-junebug.com
Website: www.junebugfishing.com
5% discount for current IGFA Members. (Copy of current IGFA member card required when booking).  June Bug Sportfishing provides great fishing opportunities for up to six anglers from Beach Haven, NJ in New Jersey's Bays, inshore and offshore areas of the ocean between Hudson Canyon in the north to Poorman's Canyon in the south.  Our charters are all inclusive.  Charter parties only need to bring their food and beverages.  Families and children are welcome. Captain Fuller has 31 years of successful catching experience.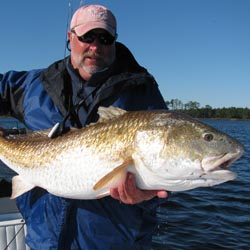 Spec Fever Guide Service
Captain Gary Dubiel
P.O. Box 1029
Oriental, NC  28571
Telephone: 252-249-1520
Email: info@specfever.com
Website: www.specfever.com
$50 discount off full day trips; must book one week in advance.  Spec Fever offers full and half day charters in the Neuse River, Pamlico Sound and their tributaries and the near coastal waters on the Crystal Coast.  Year round light tackle and fly fishing trips are available for a wide variety of salt and fresh water gamefish including giant red drum, tarpon, seatrout, flounder, striped bass, redfish, Spanish and king mackerel, cobia and false albacore.  All trips include tackle, lures, bait, ice and a North Carolina saltwater license.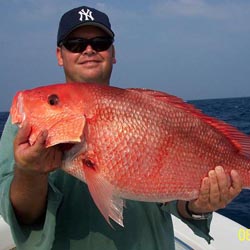 Top Water Charters
Captain Marty Moore
117 Mashburn Dr
Beaufort, NC 28516
Cell: 252-241-8350
Home: 252-504-2611
Email: wmoore6@ec.rr.com
Website: www.fishtopwatercharters.com
20% discount for IGFA members on charters in the near shore and inshore waters off Beaufort Inlet, Cape Lookout, Ocracoke Inlet, and Hatteras Inlet.  Species include cobia, Atlantic bonito, false albacore, bluefish, striped bass, king and Spanish mackerel, flounder, speckled trout, red drum, shark, spadefish, amberjack, barracuda, and dolphin. Also fish the southern Pamlico Sound for giant red drum.  King mackerel live bait fishing, giant bluefin tuna fishing, and grouper fishing are also available.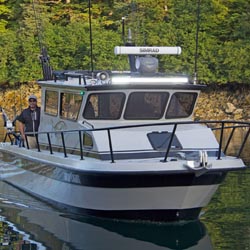 Bubba Bedre's Garzilla Guide Service
Captain Bubba Bedre
13155 S. St. Hwy 19
Elkhart, TX  75839
903-724-6888
Email:  BubbaBedre@yahoo.com
Website:  www.BubbaBedre.com
25% discount off multiple consecutive days fishing for alligator gar including free lodging, if available, on our 1700 acre Texas ranch located on the Trinity River. They are the original River Monsters Guide Service specializing in IGFA World Records for alligator gar, longnose gar, and all other gar species on conventional or fly fishing. Other species they target are catfish, smallmouth buffalo, common carp, largemouth bass and white bass.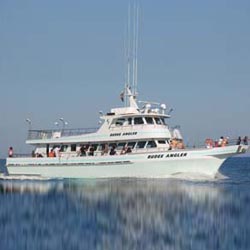 Rudee Tours
IGFA Captain Skip Feller
200 Winston Salem Avenue
Virginia Beach, VA 23451
Telephone: 757-425-3400
Email:  rudeeangler@hotmail.com
Email: sfeller3@verizon.net
Website:  www.rudeeinletcharters.com
10% discount off headboat fishing, deep dropping, or overnight trips. Take advantage of some of the best fishing on the east coast with Rudee Inlet Charters. With several trips running daily, Virginia's finest fleet of head boats is sure to have a trip to exceed you and your party's expectations. Everything is provided - all you have to do is show up.
IWS-ScaleMaster (IWS Scales)
Manufacturing, Sales, Service & Rentals
IGFA Corporate Member
Giesela Muccillo
9865 Mesa Rim Road, Suite 213
San Diego, California  92121
Telephone: 858-784-0598
Fax:  858-784-0542
800-881-9755
Email:  iwsscales@aol.com, info@iws-scalemaster.com
Website:  www.iws-scalemaster.com
10% discount off list pricing for all IGFA Members off any of our Scale Master II, Scale Master MiniPro, Tournament Master and Black Max Tester products. Get one today and be prepared when the time comes to weigh in your potential world record catch!