Newly Approved IGFA World Records
To see all newly approved IGFA World Records since March 21, 2019 please view this PDF.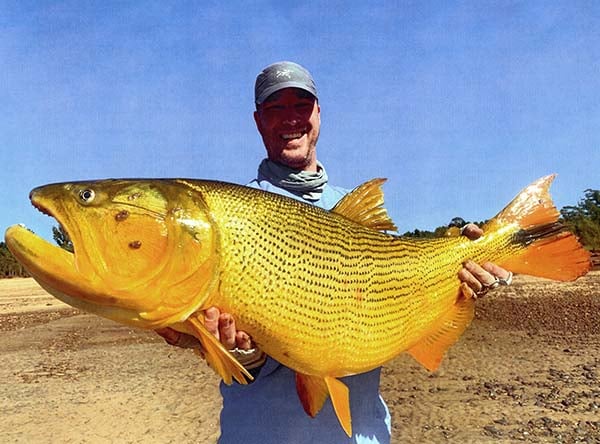 Arthur Weston was fishing the famed waters of La Zona, Argentina on March 1, 2019 when he caught and released this 11.7-kilogram (26-pound) dorado. Weston's fish eclipsed the standing men's 3 kg (6 lb) Line Class record by over four kilograms and is one of four Line Class records that he earned during his recent sojourn in South America.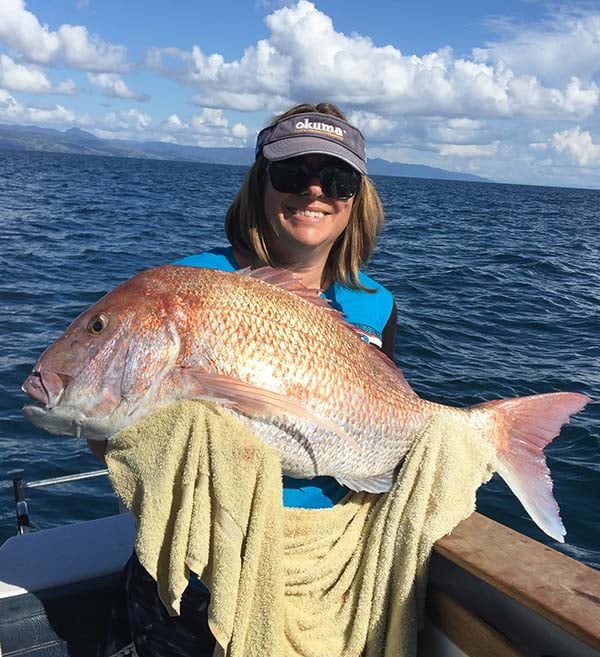 Anne Sharple's Squirefish
Anne Sharples toppled the existing women's 2 kg (4 lb) squirefish record by over a kilogram when she caught this 10.3-kilogram (22-pound 12-ounce) squirefish while fishing out of the Firth of Thames, New Zealand on December 12, 2018. When the fish hit her bait, Sharples was unsure of what was on the end of her line but after a little over an hour she boated her record squirefish. This is Anne's first IGFA World Record!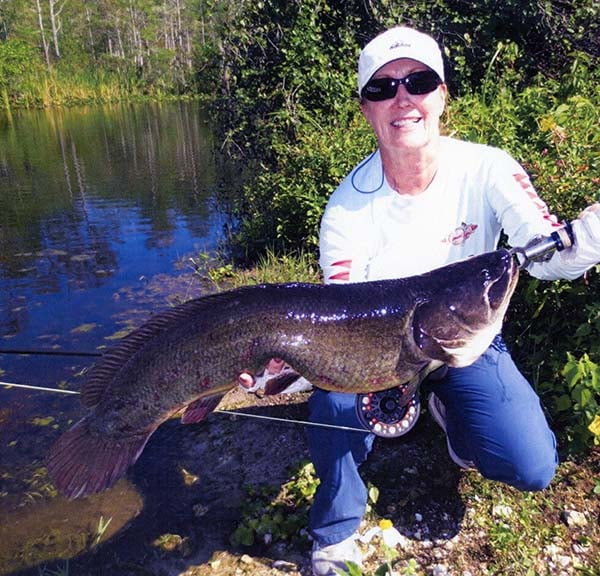 Roberta Arostegui's Bowfin
The women's 3-kg (6 lb) Tippet record for bowfin was beat by over a pound when Roberta Arostegui caught and released this 4-kilogram (9-pound) fish while fishing with her husband Marty Arostegui in the Florida Everglades on March 23, 2019. This fish is not only a new record but is also the heaviest bowfin record ever caught by a woman on fly tackle.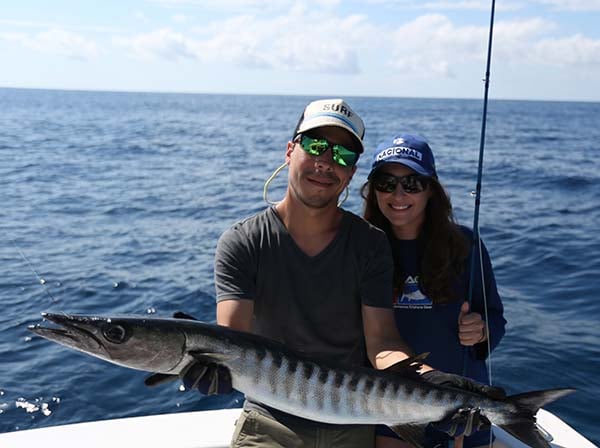 Maximillian Hampl's Mexican Barracuda
Established record seeker, Maximillian Hample earned the new men's 6 kg (12 lb) Tippet record for Mexican barracuda with this 4-kilogram (8-pound 14-ounce) fish he caught while fly fishing off Drake Bay, Costa Rica. This is Maximillian's 30th IGFA World Record and his tenth for Mexican barracuda.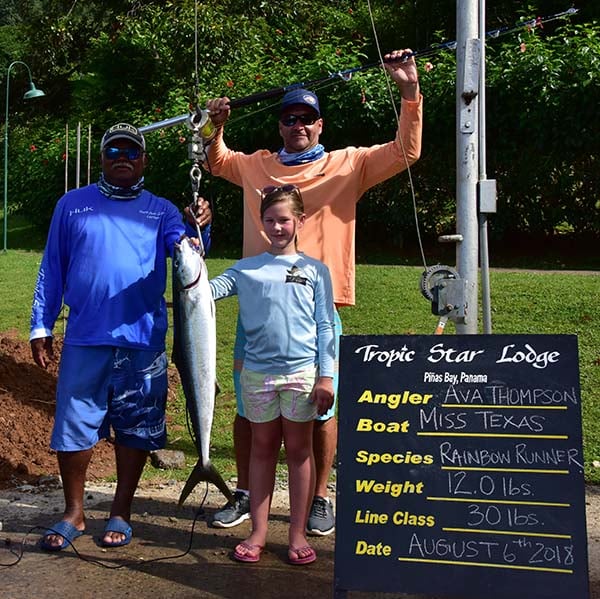 Ava Thompson's Rainbow Runner
Tropic Star Lodge in Pinas Bay, Panama is well-known for producing records for rainbow runner and such was the case for Smallfry angler Ava Sydney Thompson. Ava was trolling bait when she hooked the 5.4-kilogram (12-pound) rainbow runner that was heavy enough to break the existing record of 4.6-kilograms (10-pound 13-ounces) that had been on the books for 14 years. During her stay at Tropic Star Lodge, she also broke the Female Smallfry record for bluefin trevally.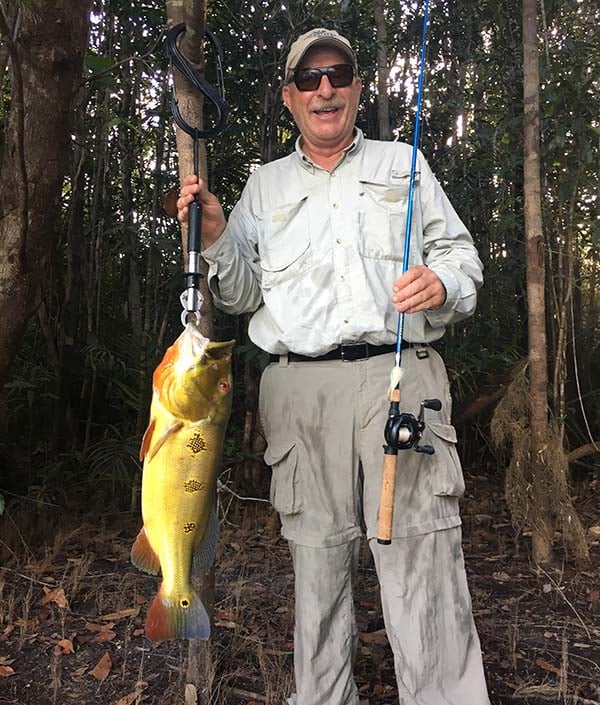 Christian Hampl's Orinoco Peacock Bass
IGFA World Records appear to be part of the Hampl family's DNA and Maximillian's father, Christian scored the new men's 3 kg (6 lb) Line Class record for Orinoco peacock bass with a 3.8-kilogram (8-pound 8-ounce) peacock he caught and released while fishing the Rio Mataven in Columbia on January 15, 2019. Christian was casting a lure when the chunky peacock struck and when it was landed and weighed it beat the existing record by over two kilograms. This is Christian's 25th IGFA World Record.