Inshore Slamming
By multiple IGFA Inshore Grand and Super Slam holder Matt Harris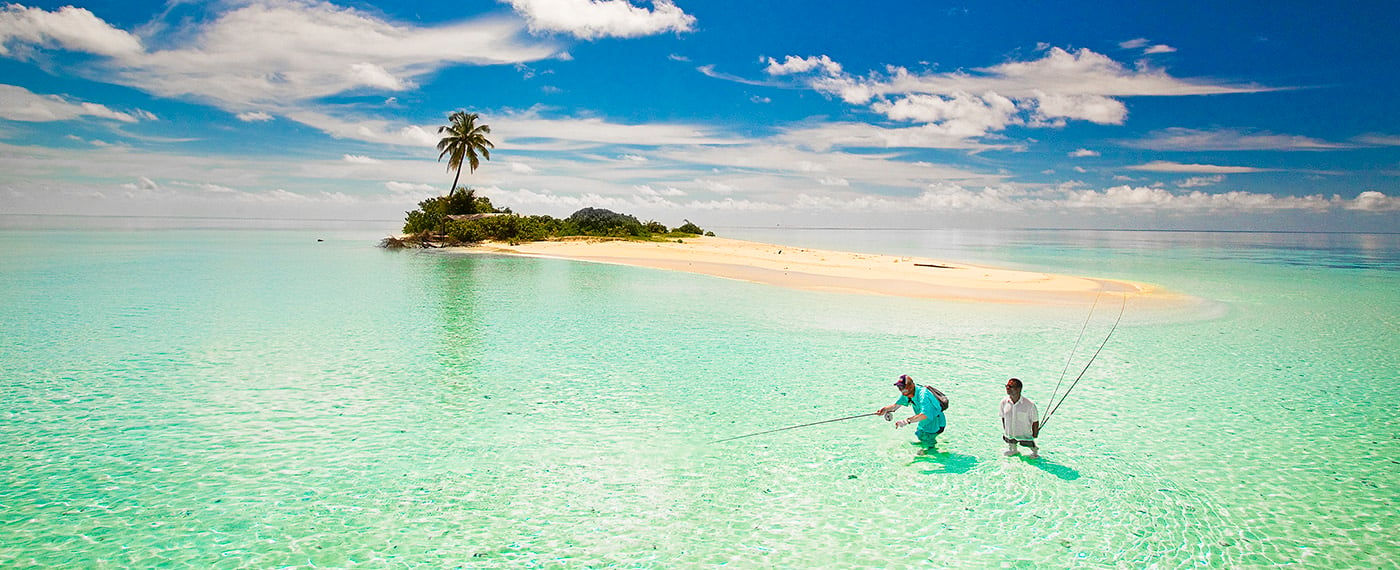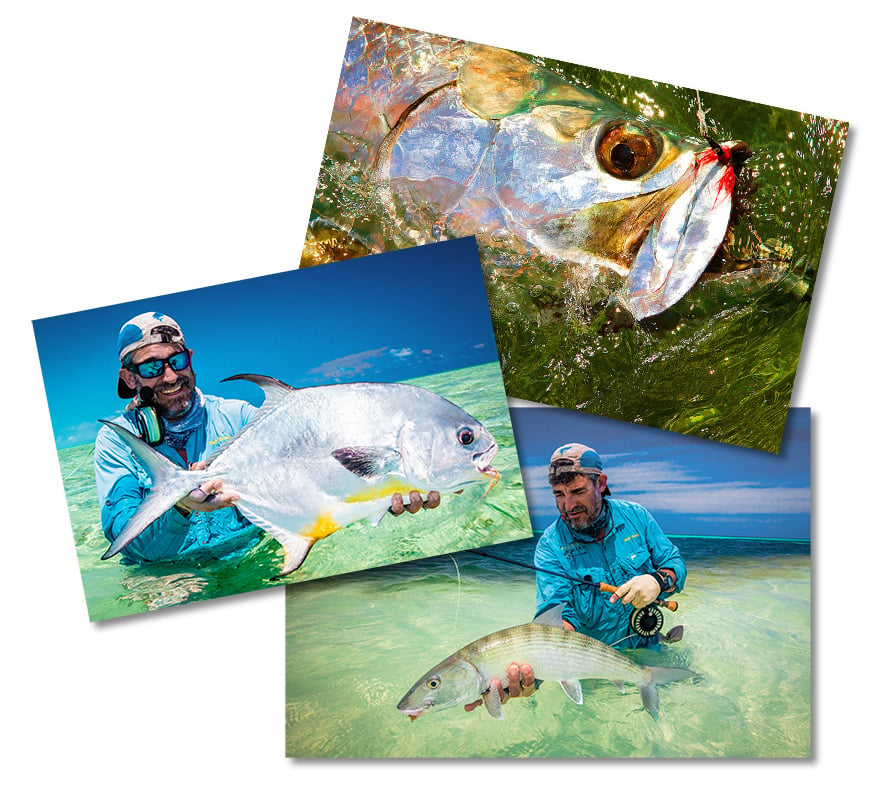 Catching my first IGFA Super Grand Slam at Cuba's legendary Jardinas de la Reina fishery on May 25, 2009 ranks as one of the best and most unforgettable days of my life.
High-fiving my guide Bemba as we laughed and shared a couple of icy Crystal beers on that golden afternoon is a very fond memory. That day, we'd finally added the elusive snook to the permit, bonefish and tarpon we'd managed earlier, and thus we had achieved something that nobody had ever documented in nearly twenty years of fly fishing at Jardinas de la Reina.
The following year, seeing Bemba's proud, beaming face when I handed him a framed copy of the IGFA Super Grand Slam certificate was almost as big a thrill as the catches themselves. The IGFA gold embossed logoed certificate now holds a place of pride on the wall in his home.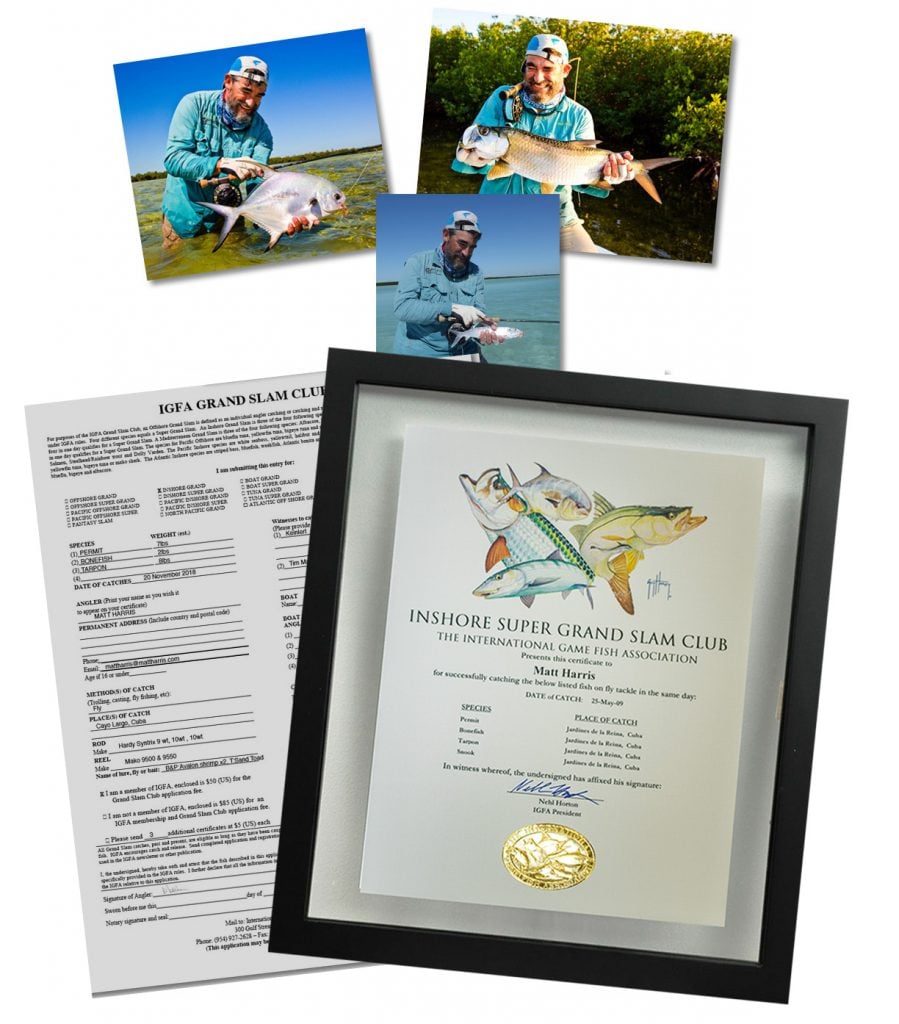 I've since managed two more Caribbean-based Super Grand Slams and a dozen Grand Slams, including three double permit slams, and even the most wizened old veteran guides always look thrilled when we manage to get it done. Guides live to catch grand slams!
Catching a Slam lets a guide really show his mettle. It brings his knowledge of the area and the tides on any given day into sharp focus, and many of my favorite guides are really galvanized by the challenge. It's just as difficult for them as it is for the angler.
Catching a Slam is also a great test of your own various skill sets. So, you've caught your permit but can you feather that little toad fly down in front of that big laid-up tarpon with a twelve-weight rod? Can you side-arm that deceiver right under the mangroves and tease out that big snook? Can you bring that tiny unweighted shrimp pattern down gently in front of that nervous bonefish cruising in 6-inches of water, especially when the sun is sinking low and an IGFA Super Grand Slam completion hangs on it? After fishing a heavy crab pattern for permit, fishing for tarpon, snook and bonefish requires dramatic adjustments in your presentation and this is what makes what I think "slamming" truly special.
Catching a Slam is a real achievement but with good preparation it's eminently achievable. The golden rule is be prepared with the tackle, flies and most importantly the focus required to catch each of your targets. Remember, this must all must be done per IGFA International Angling Rules.
For those that fish elsewhere - perhaps the beautiful ocean flats of the Seychelles or the crystal waters of the Baja, Mexico peninsula – local Slams featuring other species can be just as tough and just as rewarding. The IGFA now recognizes this by broadening the species list to include staple inshore game fish species from locations around the globe.
Formerly, the IGFA's Inshore Grand Slam Club consisted of just four species: bonefish, tarpon, permit and snook. This meant that you could only achieve the Inshore Grand Slam if you were fishing the Caribbean Region with the hotspots being Belize, Cuba, Mexico and the Florida Keys. The IGFA has recently expanded this club to include the following species to make this popular club more accessible to anglers around the world: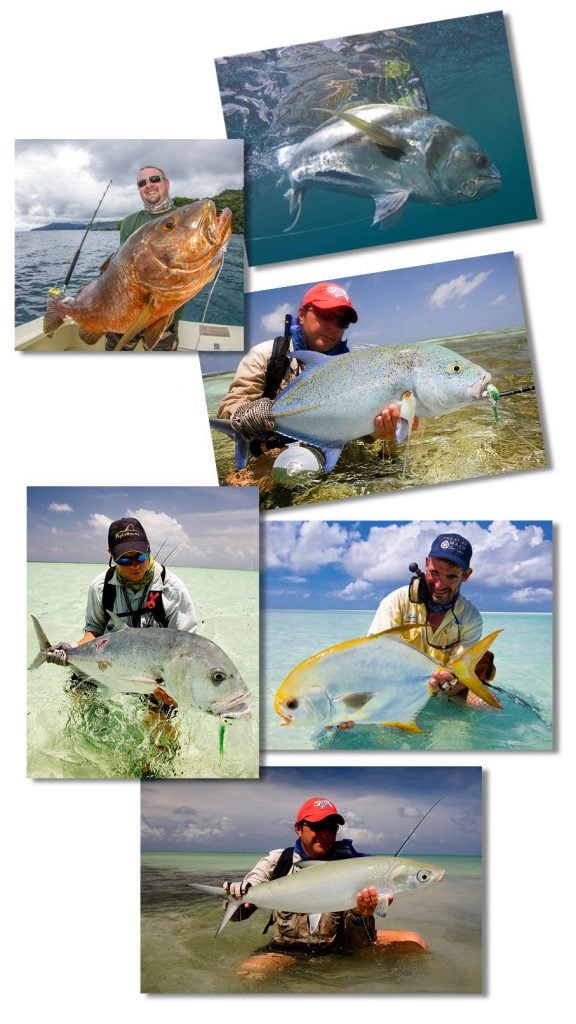 Catching any three of these species in a day in accordance with IGFA International Angling Rules constitutes an Inshore Grand Slam, catching any four in a day constitutes an Inshore Super Grand Slam and catching any five in a day constitutes an Inshore Fantasy Slam. Catching all 13 species during the course of a lifetime earns an angler the Inshore Royal Slam!
Some places give you a realistic chance of an Inshore Super Grand Slam or even the ultra-rare and much-coveted Fantasy Slam. If you've set your heart on a slam, think about which location gives you the best chance. Here are a few ideas to get you started thinking of your own slam quest.
The inshore fishery in Bahia Solana on the Pacific coast of Colombia is in its infancy, but it offers roosters, Pacific snook, tarpon (YES!, that have entered the Pacific through the Panama Canal) and big cubera snapper. Additionally Panama's Tropic Star Lodge provides similar inshore exploits with the same species. Imagine catching all four of those in a day!
In the remote Western Seychelles, Providence is just one of a few wonderful destinations that can offer the chance of a Fantasy Slam consisting of a giant trevally, bluefin trevally, milkfish, bonefish and even a snubnose pompano (the coveted Indo-Pacific permit). That's another potentially long but eminently possible and massively rewarding day.
Wherever you choose to target your Slam, respect the fish and don't treat them as a commodity in the race to get it done. The IGFA Inshore Slam doesn't require you to weigh fish, so photograph them quickly and safely before returning them to the water unharmed.
Make sure you're familiar with the IGFA's International Angling Rules for fly and conventional gear. Get to know the very best and strongest knots - Lefty's non-slip loop, the improved Homer Rhodes and the slim beauty cover most of the bases for me and are super strong and reliable when properly tied.
While nearly angler loves the thrill of a giant fish on the end of their line, it actually makes sense to target smaller specimens when fishing for the brutes like GTs, tarpon and cubera snapper, as time is everything when aiming for a Slam. That said, a slam featuring big fish of each species makes it all the more special.
Another, more long-term, project that might appeal to the intrepid travelling angler is catching all the species on the Inshore Grand Slam list during one's lifetime. This is known as the Royal Slam and to catch all the fish on the list is a monumental achievement. If you catch any of the fish on the list, get good pictures and ask a fellow angler or guide to agree to be a witness to your catch. Get testimony in writing so that you have it when you finally catch that unforgettable last fish of the series and are ready to submit your application. Believe me, if you can do it, you will become a member of a new and very exclusive club.
Inshore Slams can be great fun but don't forget to relax and to enjoy it. If you don't quite clinch the deal, don't let it ruin your day. Just appreciate the special fish that you did catch and remember there is always tomorrow.
Good luck!!!
What You Should Know in Advance
Simply catching three or more species in the IGFA's Inshore Grand Slam list won't guarantee that you get your name in the World Record Game Fishes book. Any angler remotely interested in going after one of the IGFA's many Trophy and Slam Clubs should thoroughly familiarize themselves with the IGFA's International Angling Rules before attempting this feat. Some critical things to remember are:
Once the fish has taken a lure, fly or bait, only the angler is permitted to touch rod reel or line during the fight
Someone other than the angler is permitted to grab the leader and assist the angler in landing the fish
When wading or fishing from the shore, the fish must be netted or landed within a rod's length from the angler. Also, guides can't jump out of the boat, go running after the fish and land it 25 meters away from the angler!
When fly fishing, remember that a class tippet is required and the IGFA only recognizes tippet up to 10 kg. (20 lbs.). Shock tippets are limited to 12 inches in length and are measured from the eye of the hook to the single strand of the class tippet. A straight piece of 80 lbs. monofilament leader used for your giant trevally or tarpon will nullify any Grand Slam application.
Finally, good documentation is a must! Take good pictures and get signatures and contact information from witnesses to support your Grand Slam application.