Newly Approved Slam & Trophy Fish Clubs
To see all newly approved IGFA Slams & Trophy Fish clubs since March 21, 2019 please view this PDF.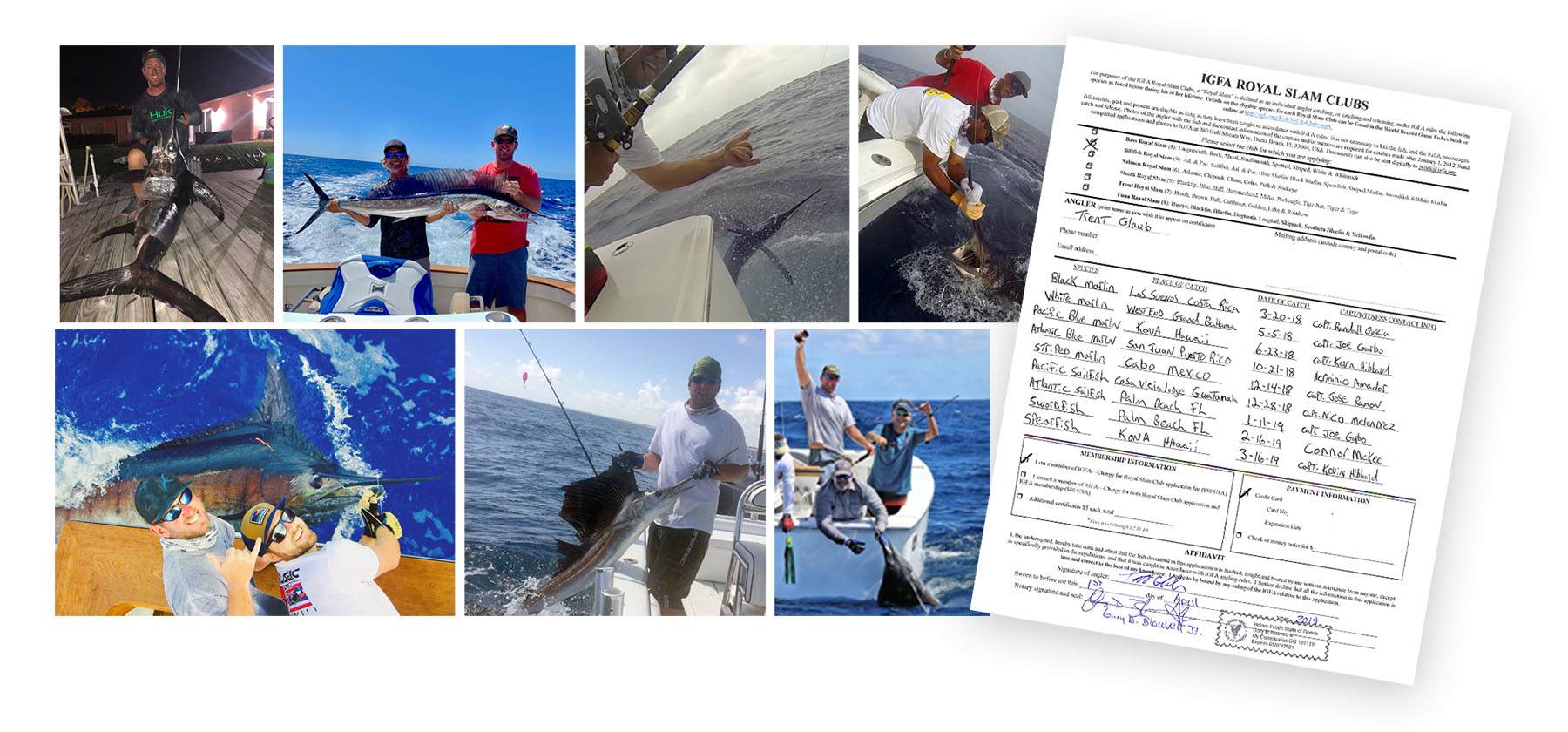 Royal Billfish Slam Under One Year's Time
Trent Glaub recently had his name added to the list of anglers that have achieved the prestigious IGFA Royal Billfish Slam. Even more impressive, Trent was able to achieve this feat in just under one year's time. The first fish he crossed off was a black marlin that he caught fishing off Los Suenos in Costa Rica on March 20, 2018. In total, he fished Florida, Hawaii, the Bahamas, Puerto Rico, Mexico and Guatemala to catch all nine fish required for the Royal Slam. His quest ended on March 16, 2019 in Kona, Hawaii where he was able to complete his Royal Slam by catching a shortbill spearfish.