Newly Approved IGFA World Records
To see all newly approved IGFA World Records since June 21, 2019 please view this PDF.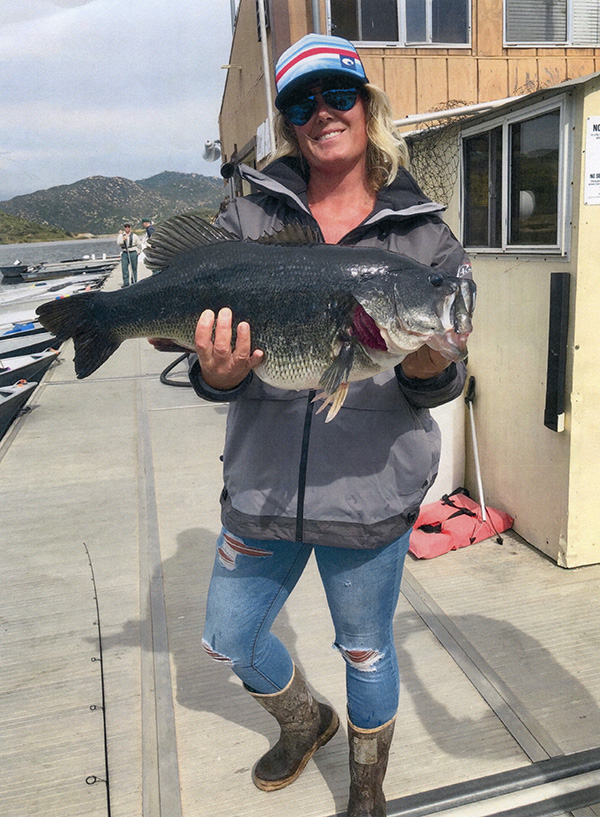 Hartman's Largemouth Bass
California angler Tracy Hartman set the new IGFA Women's 2 kg (4 lb) Line Class record with this beautiful largemouth bass. Her lunker largemouth weighed in at 5.3-kilograms (11-pounds, 12-ounces), which more than doubled the weight of the previous record. The bass was weighed, measured and released safely to be caught by another lucky angler someday.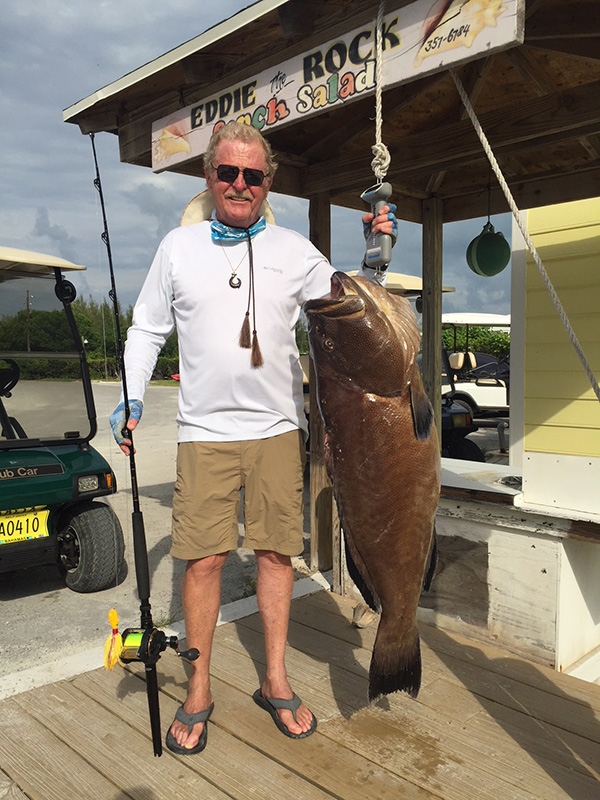 Cronacher's Black Grouper
IGFA Trustee Roy Cronacher set the new IGFA Men's 15 kg (30 lb) Line Class World Record with this impressive black grouper. Cronacher landed the 30.9-kilogram (68-pound, 2-ounce) fish after a 20-minute battle off Green Turtle Cay in the Bahamas. Cronacher's grouper nearly doubled the previously held record of 15.7 kilograms (34 pounds, 12 ounces).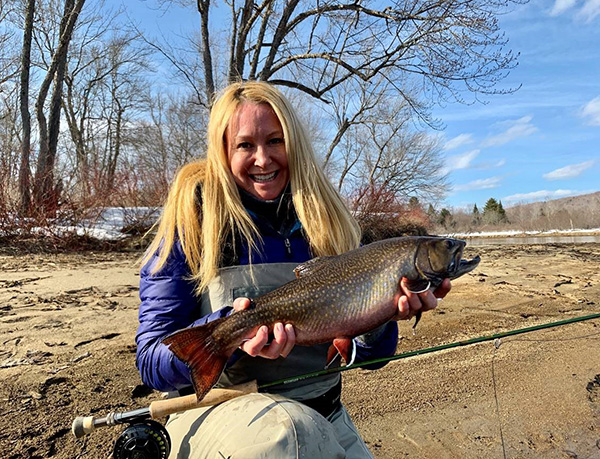 Heidi Nute has set the new IGFA Women's 3 kg (6 lb) Tippet Class World Record for brook trout with this beautiful 1.5-kilogram (3-pound, 5-ounce) fish that she caught and released on April 17, 2019, while fly fishing the Rangeley Lakes Region of Maine.
Japanese angler Yukihiro Sakamoto set the new All-Tackle Length record for Madai with this quality 58-centimeter fish that he caught and released while drift-fishing with krill off Toyama, Japan, on May 5, 2019.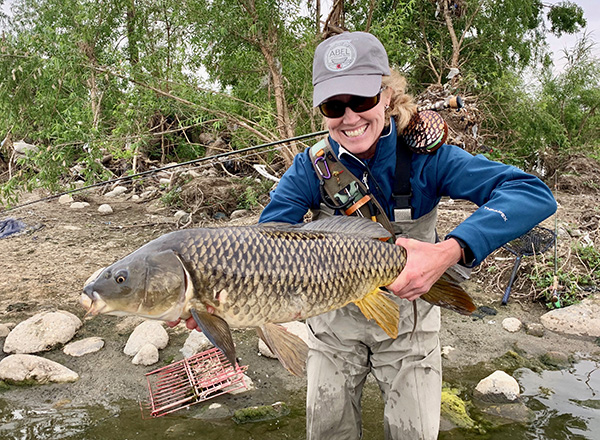 The Los Angeles River rewarded Kesley E. Gallagher with not one, but two new IGFA Women's Tippet Class World Records. Gallagher caught-and-released this 6.4-kilogram (14-pound) common carp on April 27, 2019, earning her the new IGFA Women's 6 kg (12 lb) Tippet Class World Record.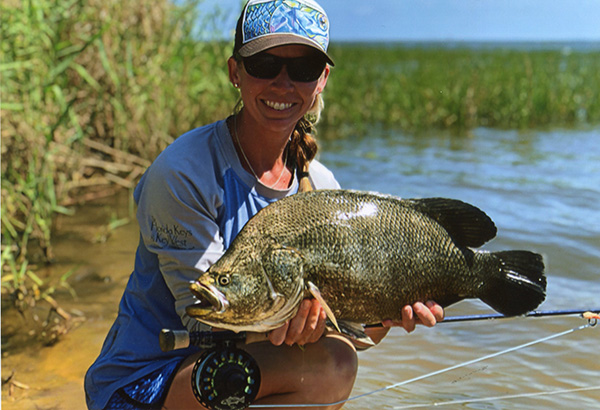 Elizabeth Johnson earned the new IGFA Women's 6 kg (12 lb) Tippet Class World Record with this 3.6-kilogram (8-pound) tripletail that she caught while fly fishing off Apalachicola, Florida, on May 19, 2019. Johnson needed 10 minutes to land the record tripletail after it ate the shrimp pattern fly she was casting.