The Striped Bass Road Trip Playbook
By Nick Honachefsky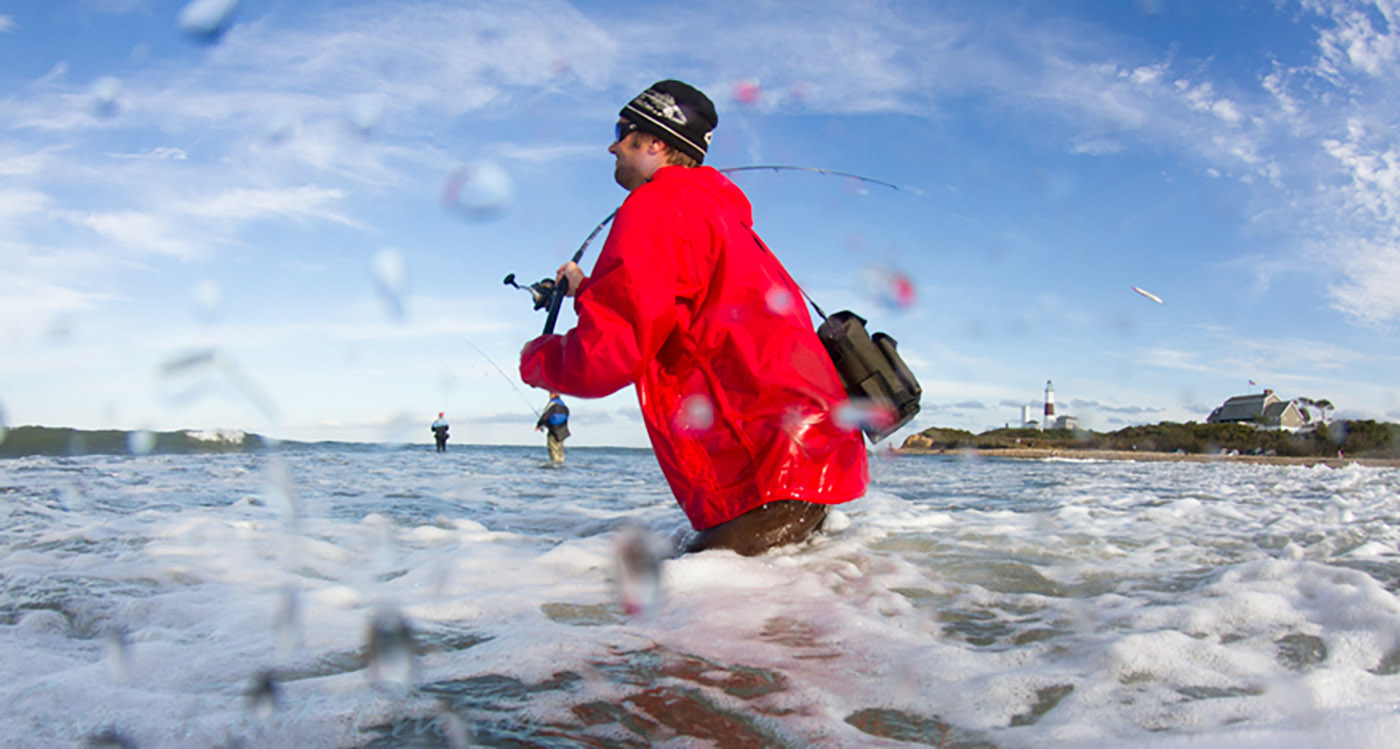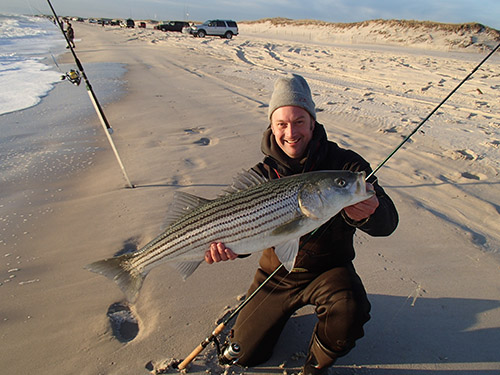 Any angler from the Northeast United States will tell you the same thing - striper fever is sheer madness. Jobs are sometimes lost, relationships strained, appointments missed, as sleepless days and nights are spent by obsessed anglers looking for the big bass payoff. Believe me, I know, I'm one of them. Striped bass go by many pet names along the Eastern Seaboard – striper, linesider, squid hound, rockfish, ol' pajamas – and regional techniques from north to south are as varied as are their pet names. As bass begin their spring migration to spawn out and feed, these are five legendary striper haunts along the Eastern Seaboard to hit as they migrate northward. These five locations have come to define striper fishing.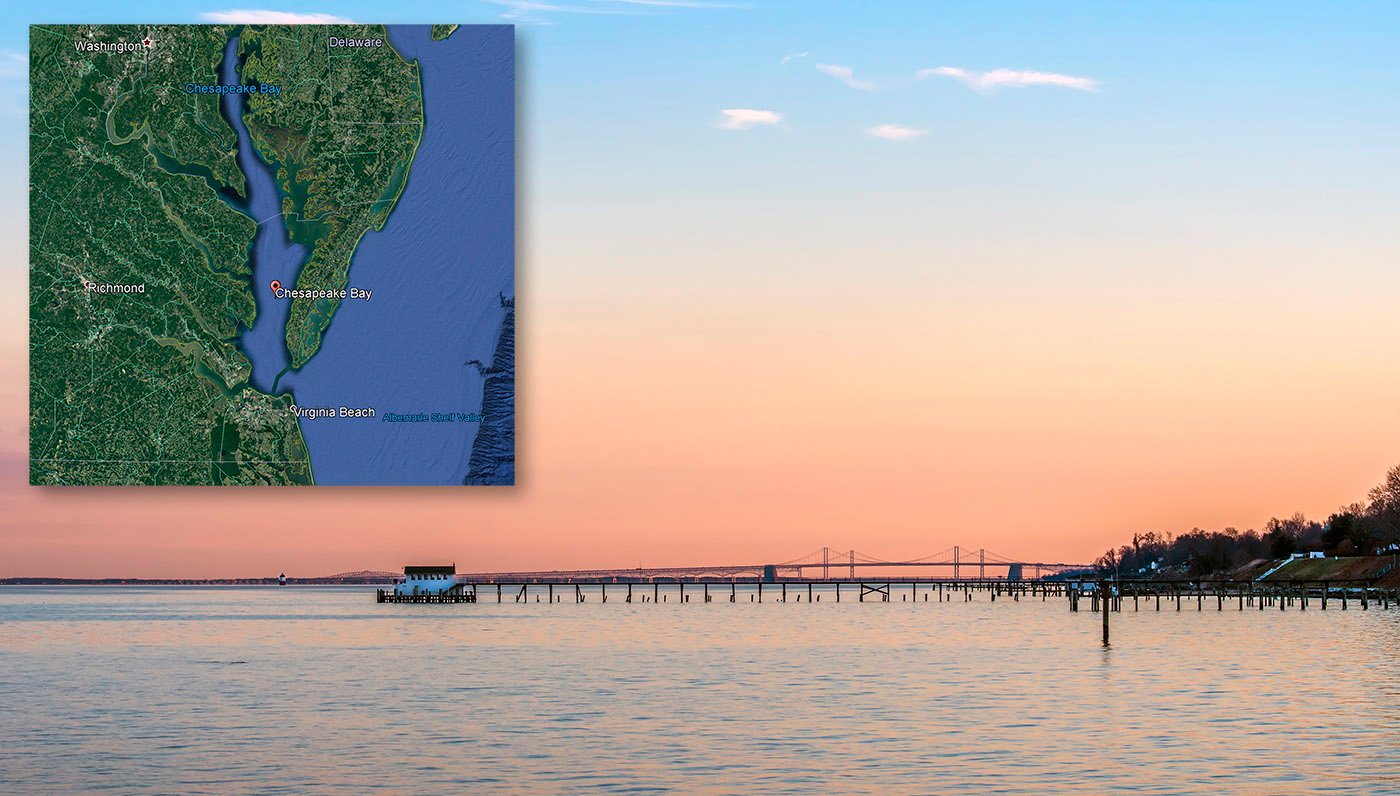 Boasting the accolade as being largest estuary in the United States, with over 150 different freshwater river systems emptying out into the bay, this is where most stocks of striped bass are born. Many bass winter over a little bit south of here, off Virginia Beach and North Carolina, and the Chessy is the first spot to try on the migration northward. As bass set up and enter the Susquehanna River to spawn out, the flats are the perfect place to warm up and gain energy and many cow bass up to 50 and 60 pounds can be found. The Chesapeake Bay Bridge Tunnel, comprised of 5,198 pilings, adding up to 17.6 miles of magnetized striper structure where rockfish pick up mussels, clams, crabs and baitfish that reside around the pilings.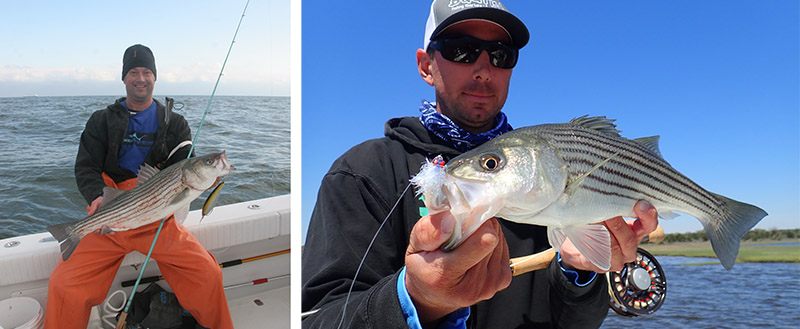 Hot Spots:
Chesapeake Bay Bridge Tunnel, Susquehanna Flats, Virginia Beach
Top Tactics:
Trolled Stretch and Rapala deep-diving plugs and live-lining menhaden and croaker.
Who:
CBBT: Captain Herb Gordon "Pretty Work" www.theweekendfisherman.tv4
Captain Chandler Hogg www.captainhoggcharters.com
Susky Flats: Captain Pete Dahlburg: www.fourseasonsguideservice.com
Captain Chris Dollar: www.cdollaroutdoors.com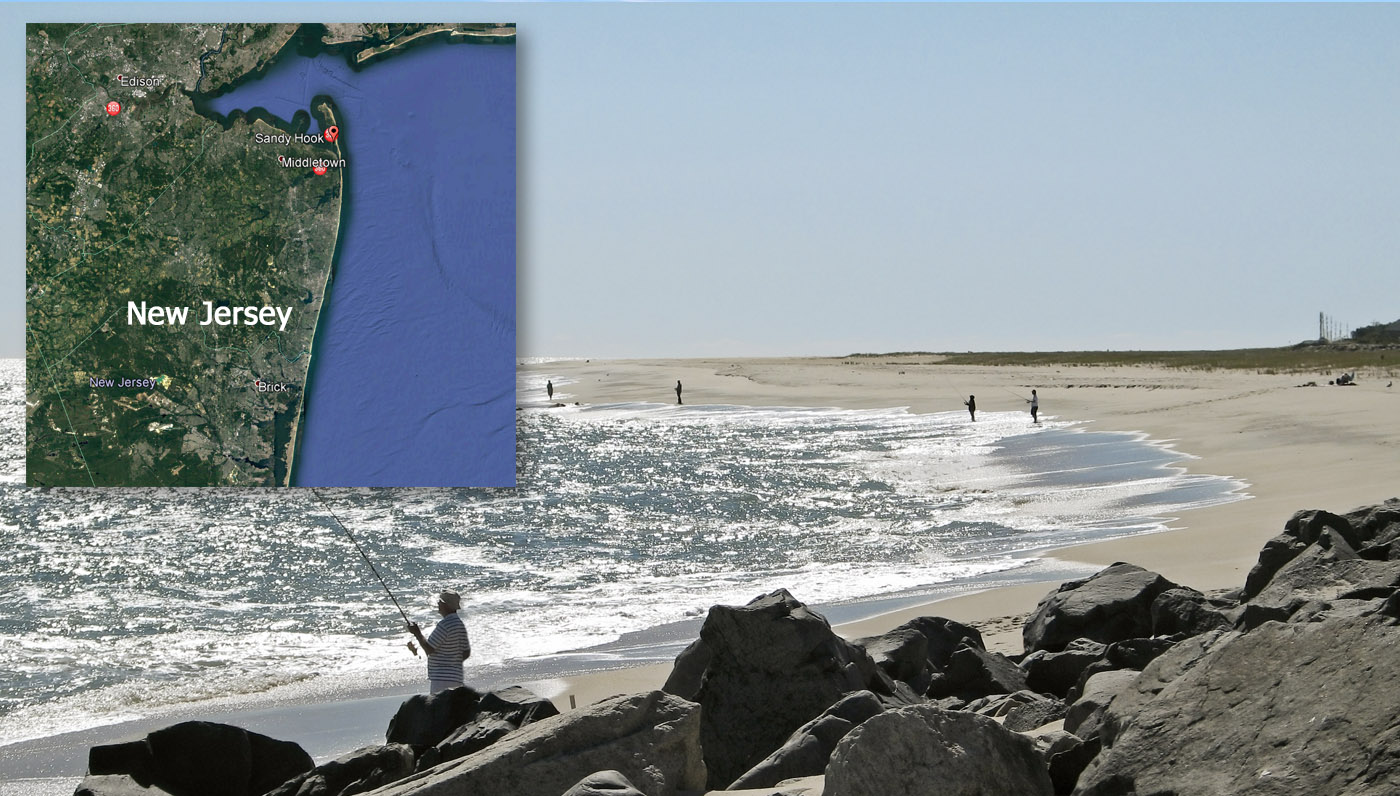 Known as the "new epicenter" for consistent behemoth bass, the spring run off of Jersey's coast the last five years has been nothing less than legendary as daily individual scores of 30 pounders are a guarantee, and a 40 pound plus fish is almost a lock in. Dozens of 50 pound plus fish come out every spring as football field size menhaden (bunker) schools amass and attract the colossal cows. Jetty country north of Manasquan Inlet has been the main playground for lunker linesiders, though the expansive Raritan Bay also holds the schools as they trap bunker inside.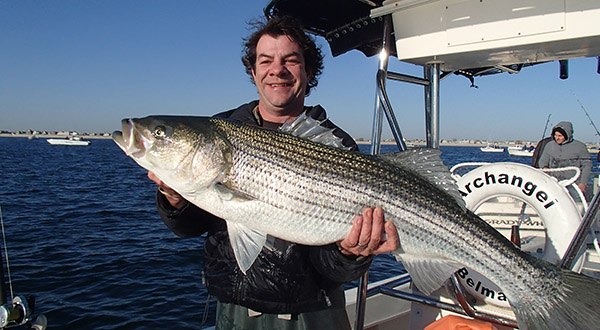 Hot Spots:
Asbury Park, Manasquan, Sandy Hook, Delaware Bay, Cape May Rips
Top Tactics:
Livelining and chunking bunker for bass and trolling with large bunker spoons.
Who:
Captain Mickey Melchiondo, Archangel, mickeysfishing.com
Captain Ken Gallop, Big Kid, 732-261-0606
Tackle Shops: Reel Life Bait and Tackle and Fisherman's Supply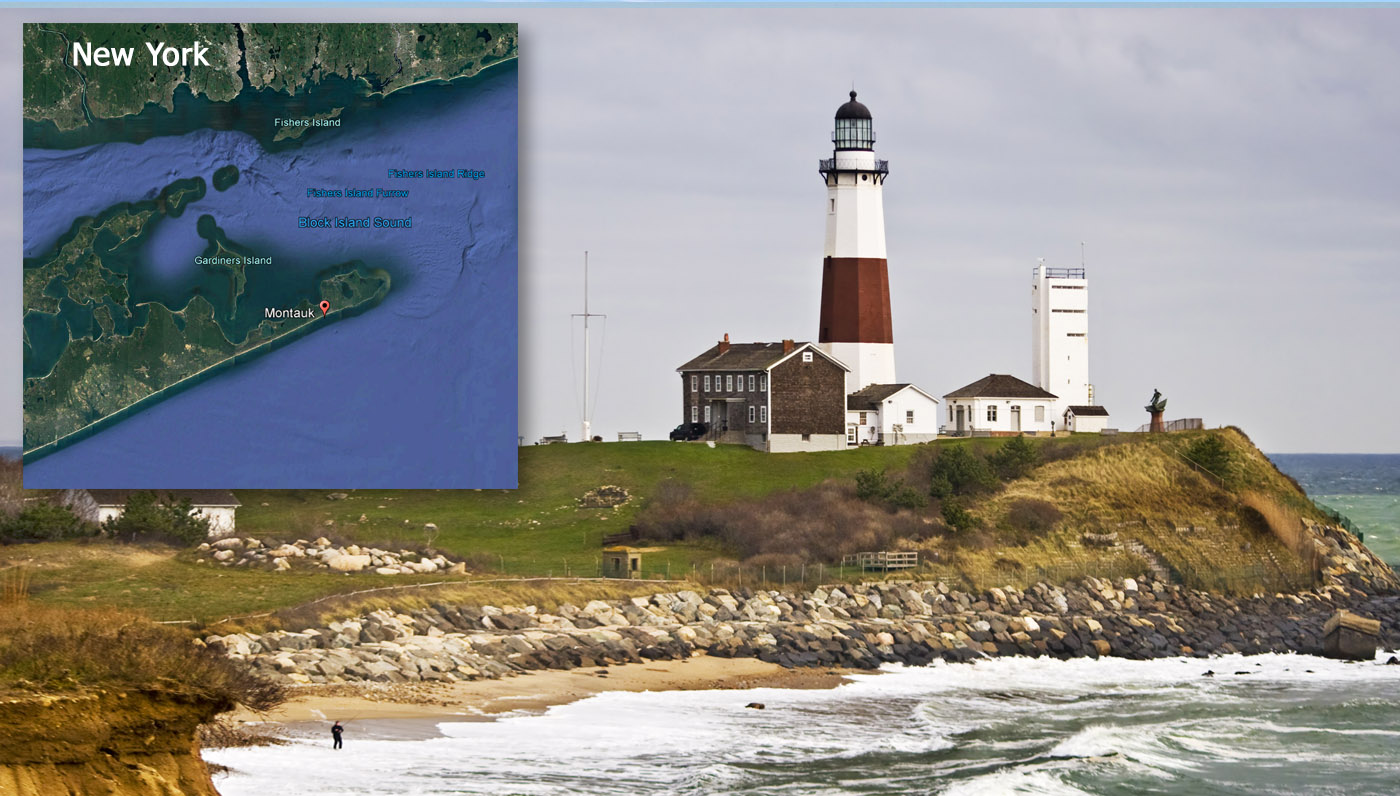 Defined by it's algae covered, glacial boulder coastline, and hordes of hardcore rockhoppers, skishers, and general crazy anglers that clamor to "The End" where Long Island juts into the Atlantic Ocean. Swirling rip currents and boulder fields attract and magnetize striper schools to the area as the stage sets perfectly as an ambush point. Historically, this place is a must-do destination for serious striper fishermen to visit at least once in their career. This is surfcaster's paradise as striper grounds are at your feet, though boats will come in close enough to hug the shore and fish the boulder structure.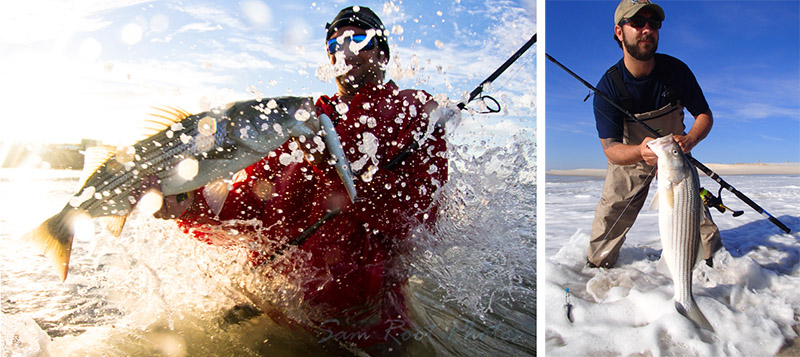 Hot Spots:
Browns, Lighthouse, Turtle Cove, Shagwong
Top Tactics:
Bucktailing, surf casting with darters, poppers, and needlefish or pencil poppers.
Who:
Paul Bruno, Elizabeth 516-817-1939
Barry Kohlus, Venture 631-668-5405
Tackle Shops: Star Island Yacht Club 631-668-5052 and Gone Fishing - (631) 668-3232
BLOCK ISLAND, RHODE ISLAND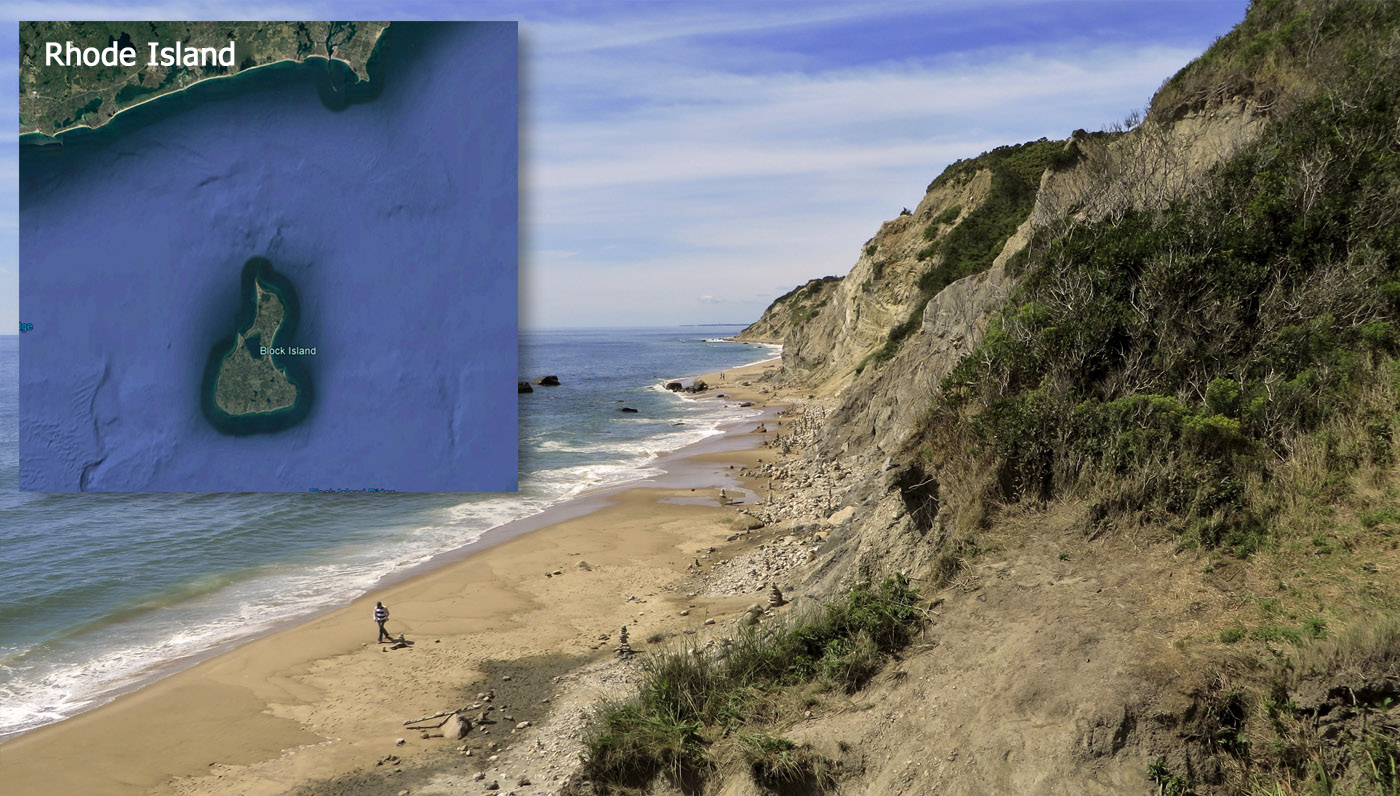 This lonesome 30-square-mile island holds the distinction of producing some of the largest bass ever caught on rod and reel, including fish in recent years that have been upwards of the 77-pound mark. All around the cliff side of the island lie rock fields and swash points that generate swirly currents, disorienting sand eels and other baitfish. Strong tides and high-ground boulder fields covered with mussels define the south side near Southwest Ledge, while the northeast side is mostly sandy bottom. Squid and scup, which bring in the bass, are drawn to the area.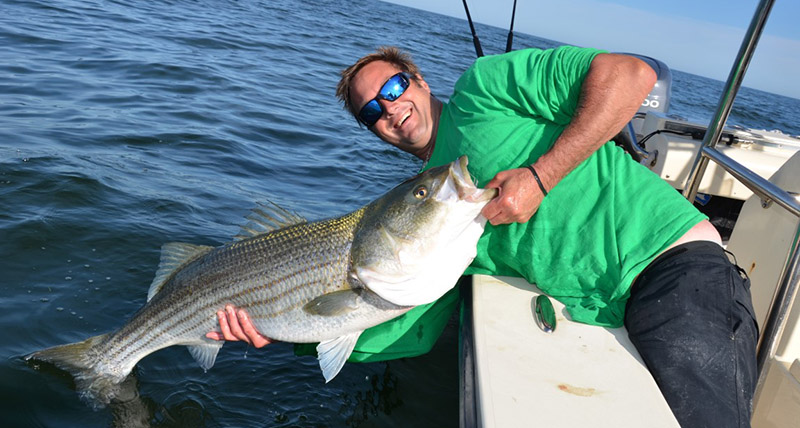 Hot Spots:
Devil's Bridge, New Harbor, Great Salt Pond, southwest Ledge, North Rip
Top Tactics:
Eeling with weighted three-way swivel rigs and trolling bunker spoons and jigs.
Who:
Maridee II Charters, Point Judith, RI
Capt. Andy Dangelo, www.marideecharters.com , 401.788.6012

L'il Toot Charters, Point Judith, RI
Capt. John Rainone, www.liltootcharter.com, 401.783.0883
Tackle Shops:
Snug Harbor Marina, www.snugharbormarina.com, 401.783.7766
Watch Hill Outfitters www.watchhilloutfitters.com, 401.596.7217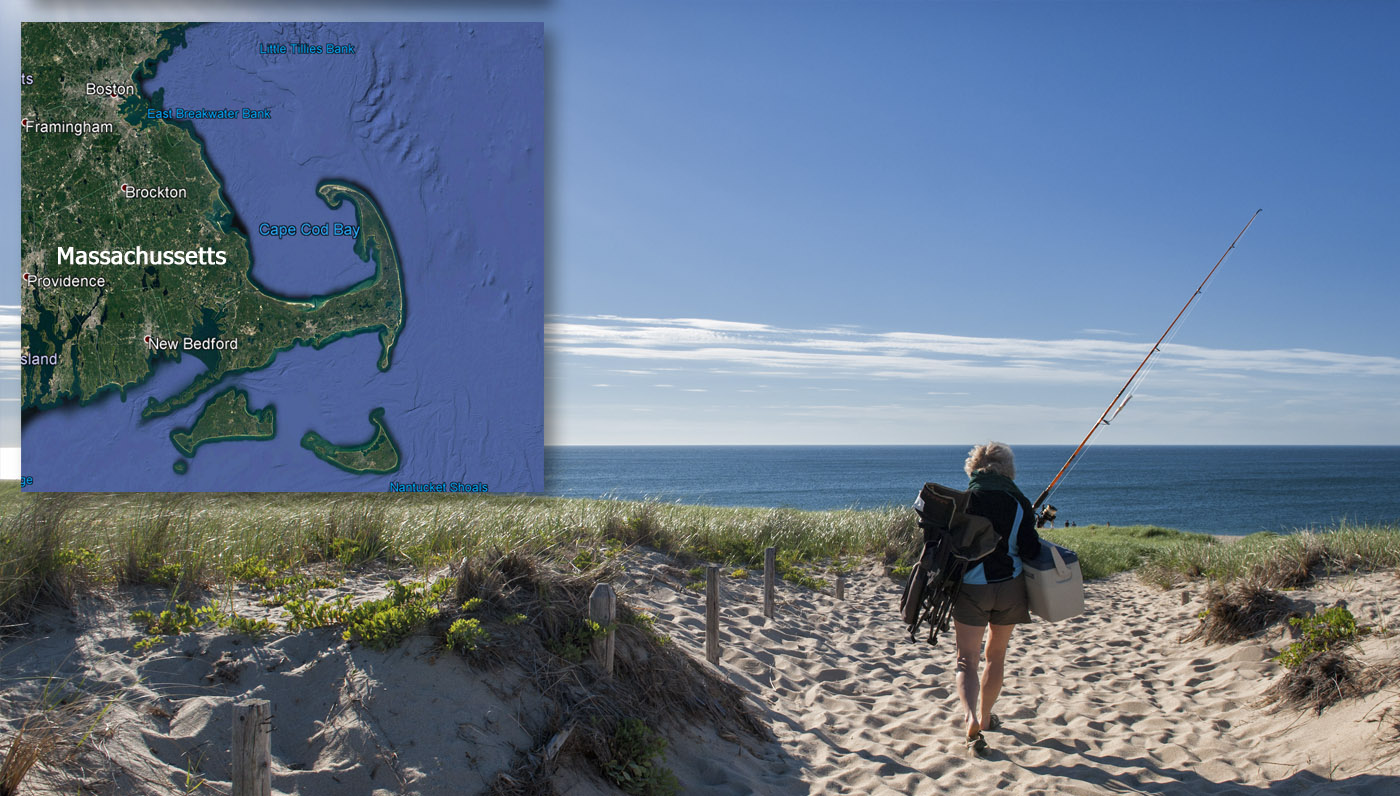 The names are familiar playgrounds for the rich and famous, but they also attract the silent and secretive striper hunters. From Martha's Vineyard to Nantucket, the Massachusetts coast off Cape Cod attract bass in the same way they attract tourists – to enjoy the cool waters in the summertime, and this is the last prominent stop on the spring migration, though schools trickle up into Maine's Casco Bay and even up into the Bar Harbor regions.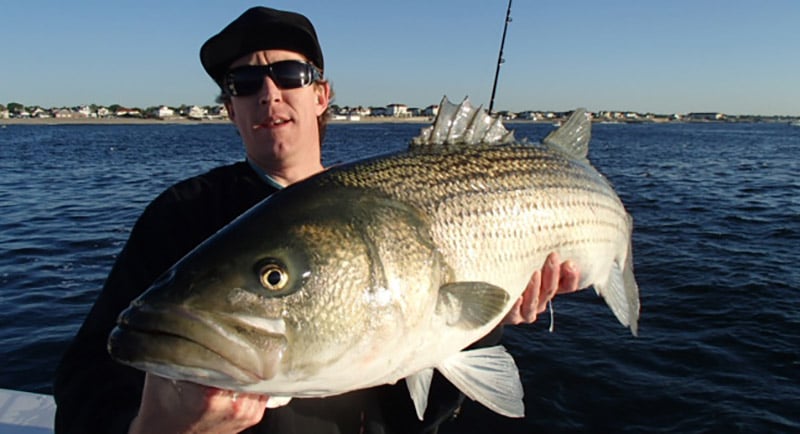 Hot Spots:
Cape Cod, Race Point, Martha's Vineyard, Cuttyhunk, Nantucket
Top Tactics:
Eeling, blood and sandworm rigs, livelining bunker
Who:
Capt. Jeff Smith, Fin Addiction Charters (Cape Cod), 508-349-1404
Capt. Terry Nugent, Riptide Charters (Cape Cod, Buzzards Bay & Islands) www.riptidecharters.com/email.html, 774-696-0420
Capt. Kevin Mallone, Diablo Sportfishing; (Cape, Buzzards Bay and Islands) www.diablosportfishing.com, 508-733-4357
Capt. Jaime Boyle (Vineyard; light tackle), 508-922-1749
Capt. Cooper Gilkes (Vineyard), 508-627-3909
Capt. Chris WIlli (Block Island) www.bifishworks.com, 401-466-5392
Capt. Jim White (Narragansett Bay), 401-828-9465
Capt. John Rainone (Pt. Judith), 401-497-6683
CONSERVATION ETHIC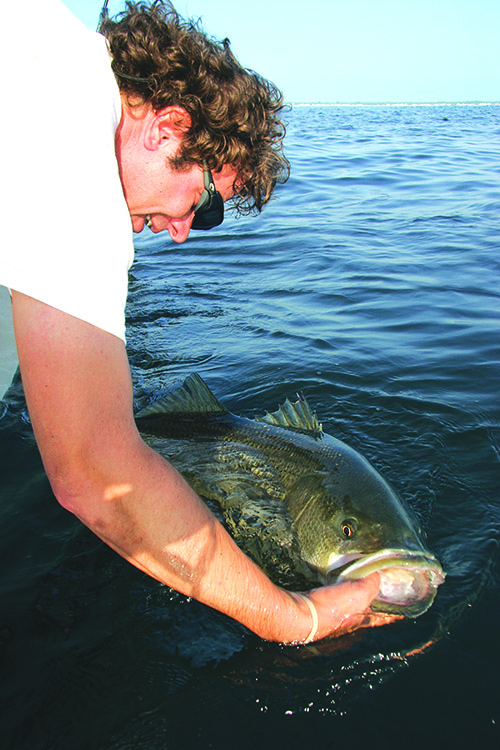 Bass are big during springtime for a reason – females ready to spawn are carrying hundreds of thousands of eggs. Most estimates say a fish over 25 pounds is likely a female fish and the big cows of 40, 50 and 60 pounds plus are almost certainly spawning fish. That said, anglers should release any fish over the 25-pound mark to ensure the stocks stay healthy and we avoid a collapse of the stock as happened in the 1980's.