IGFA Representative Roberto Ripamonti
Born in Italy in 1960, IGFA Representative Roberto Ripamonti's first fishing memory is casting with his grandfather when he was five years old along the Po River. From then on, his life revolved around fishing.
At age 19, Roberto left home and enlisted in the Air Force, where he became an officer and pilot. That meant no time for fishing during the first four years of his training. Nevertheless, Roberto found himself spending his minimal free time perfecting his fly tying skills to feed his then-secret fly fishing obsession.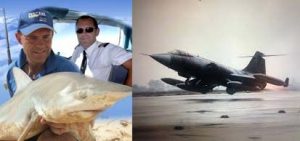 While a fighter pilot instructor in the south of Italy, Roberto joined the legendary "Quarter" beach fishing team. He later entered the British surfcasting scene, where he met the United Kingdom (UK) Surfcasting Federation champions Paul Kerry and Neil Mackellow. These friends helped Roberto master long-distance casting, subsequently making him the very first Italian angler to pass the distance of 200 and 210 meters in a 150gr long-casting competition.
Roberto's time in the UK allowed him to practice various types of fishing and, once back in Italy, he wasted no time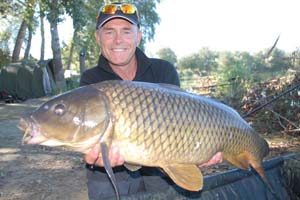 introducing fellow anglers to his newfound passion: carp fishing. In Europe, Roberto is regarded as the father of the Italian carp fishing scene. He's authored several articles on carp fishing in Italy's leading fishing magazine Pescare and published two bestselling carp fishing books: Secret of Carpfishing and Boilies and Mixes. He also went on to become the editor of the Pescare Carpfishing magazine and founder of the Carpfishing Italia Association.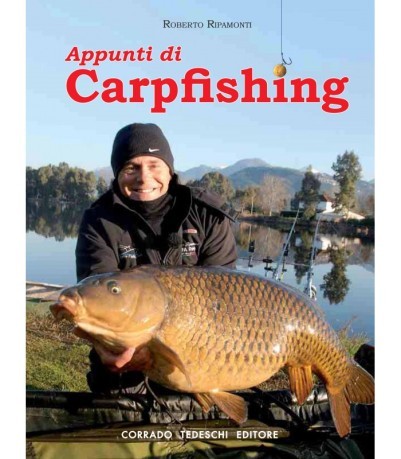 His comprehensive experience in the fishing industry in Italy and Europe led Roberto to become a sought-after consultant for some of the top European tackle manufacturers. He authored 11 books on carp fishing, catfish fishing, and beach fishing. In 1993 he began broadcasting his fishing adventures through a series of fishing films on both freshwater and offshore fishing. In 2007, his fishing expeditions were highlighted on various television programs, including National Geographic's King Fishers show.
In 2004, Roberto became an IGFA Representative at the recommendation of fellow Italian Representative Alberto Salvini. Since then, Roberto's work as an IGFA Representative has focused mainly on the promotion of conservation of game fish species and the development of ethical fishing practices among the local recreational fishing community, including fellow captains and guides. Roberto is now one of the most influential voices against fish poaching in Italian waters. He's attended countless conferences and meetings and has appeared on numerous television shows speaking out against illegal practices.
The IGFA is honored to have Roberto Ripamonti as a Representative, and we thank him for his continued work of spreading the IGFA mission in Italy and beyond.