Partners in Youth Angling Education
Featured below are five of the IGFA's strategic partners in youth angling education that have assisted in our ambitious goal of teaching 100,000 youth around the world to fish. Collectively, they taught nearly 2,000 kids over the past year. Let's take a look at how they've done it!
Youth Angler Academy at Camp Mack
"As a youth angler, I see so many benefits for sharing my love of fishing. One of the benefits is that fishing is a universal sport. No matter someone's social class, gender, race, education, or where they live, a person can learn to fish. I've met people from all over the United States and from many countries who love to fish. That's amazing," said Cricket Coates, Junior Pro at Guy Harvey Resort.
"If I teach other kids to fish, I am ensuring that there's a new generation of anglers who will fight for conservation and preservation of our lands, waters, natural resources, and wildlife. It's our outdoor sportsman/women who will help continue to protect these important resources for future generations. So, I want to help show kids in Florida how fishing and being out in nature is fun," she continued.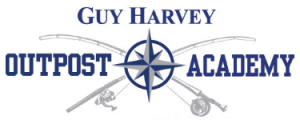 Learn more: https://www.facebook.com/events/507321309826912/
Family-Friendly Passports to Fishing Sessions with The Milkfish Lady
"The Milkfish Lady is an establishment founded in 2014 on my two passions: child development and sport fishing. My objectives are resolving nature-deficit disorders in children and preventing overfishing," says Shamin Shaimah, creator of The Milkfish Lady. "We get children outdoors and spread awareness through our youth sport fishing courses, family-friendly fishing tours, and conservation initiatives in Malaysia," she continues. There's nothing more fulfilling than seeing a child catch their first fish and continue fishing ethically, not only for the excitement but to also be a part of something bigger, saving our ocean."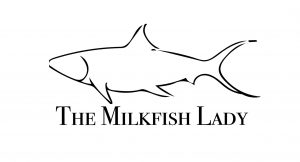 Learn more: https://themilkfishlady.com/youth/
Fly Fishing Education with Fish for Change
"In 2019, Fish for Change completed its first season as an international non-profit, and we're blown away by the passion and energy in each student, positive feedback from the fishing community, and momentum behind this organization. Fish for Change 2019 surpassed all our already high expectations of the summer, with four countries, 100 students, and a whole lot of memories. High School and College students with a shared passion for fly fishing joined Fish for Change in Honduras, The Bahamas, Mexico, and Colorado for weeklong fishing and service-based trips," explains Heather Harkavy, Director of Operations for the organization.
"We questioned, discussed, and acted upon the "why" behind fly fishing each week. Reflecting on this past summer, I imagine a community of anglers from five countries and 14 states coming together with a common goal to fish for change and walking away with an even more significant change within themselves," she continued.
"Fish for Change wouldn't be possible without each student adding a piece of themselves to this organization, and for that, we are so thankful. Sport fishing, our environment, and those that enjoy both are in good hands with these students as leaders."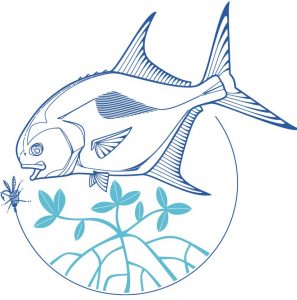 Learn More: https://www.fishforchange.org/
Fishing California with Reel Guppy Outdoors
"Our program instills an appreciation for California's natural resources by creating the next generation of sportfishing and outdoor enthusiasts. We began by taking underprivileged kids from our local community out fishing. Most kids in our program live within 10 miles of the beach and have never fished. As a kid who grew up in foster care, I wanted to make sure we emphasized partnering with similar local organizations to get these underprivileged kids fishing. Partners such as IGFA help to make all this possible" says Kevin Brannon, Founder of Reel Guppy Outdoors.
"Although we're a new organization here in California, we taught a record-breaking 900 kids to fish in 2019, excluding parent participation. But we also push family engagement in the program so parents and grandparents can also join in the fun. Our participants gain hands-on experience no matter how the fish are biting and parents gain fishing knowledge and confidence to take their family fishing," he continued. "We take pride in the educational aspect of our programs, such as responsible angling and environmental stewardship like beach clean-ups. We take kids and families out fishing to make memories that last a lifetime."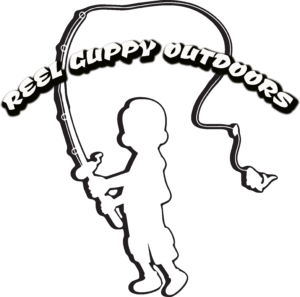 Learn more: http://reelguppyoutdoors.com/
Youth and Adult Sport Fishing Schools with Bluefin: Fishing Academy
"Bluefin Fishing Academy was established in 2011 by a group of professional anglers. We promote proper angling culture and conserving the game fish species in Egypt," said " Karim Sherif, Founder, and CEO of the group. "Bluefin's vision is to make Egypt an angling hotspot by organizing camps, trips, and sport fishing education programs through the Bluefin: Fishing Academy.," he continued.
"We were the first IGFA education partner in the middle- east. We believe that the real value of sport fishing is in the process and technique of fishing, itself. We encourage men, youth, and women to practice the sport of fishing the 'right' way; through proper education. Thanks to the help and instruction of Dr. Amir El Seweifi, we are creating new generations of ethical anglers."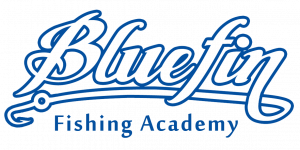 Learn More: https://www.facebook.com/BluefinAcademy/
The IGFA would like to give a heartfelt thank you to all our partners who've worked to educate future generations of anglers. If you would like to get involved and become a strategic partner, please contact IGFA's Youth Education Manager, Lisa Morse, at [email protected]