2019 IGFA World Record Recap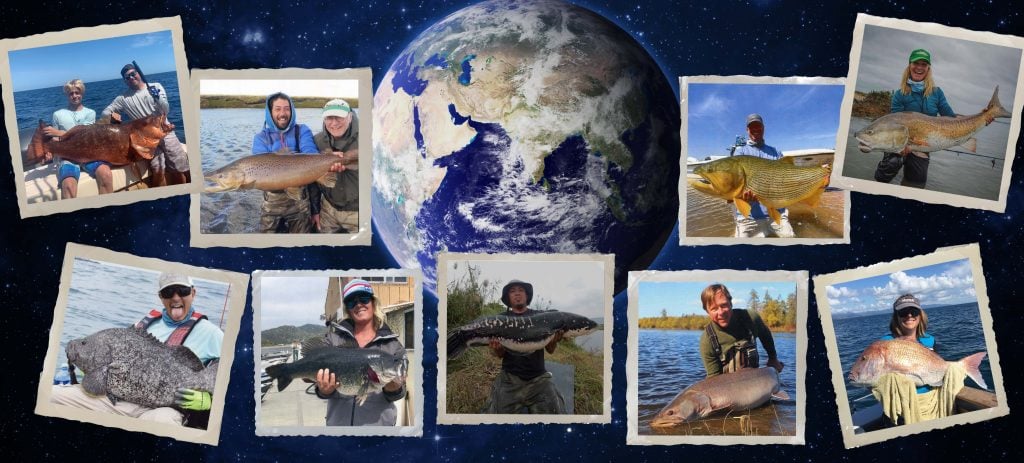 Record keeping has been the foundation of the IGFA since its conception in 1939. IGFA World Records are a vital component of sportfishing and validate some of the most outstanding angling accomplishments in the world.
This past year the IGFA celebrated its 80th anniversary and had another tremendous year with nearly 450 World Records approved for catches made from the marshes of Louisiana to the rivers of Russia, and everywhere in between.
Join us as we look back on the records from 2019, breakdown the stats and highlight some of the most memorable catches that were approved as new IGFA World Records.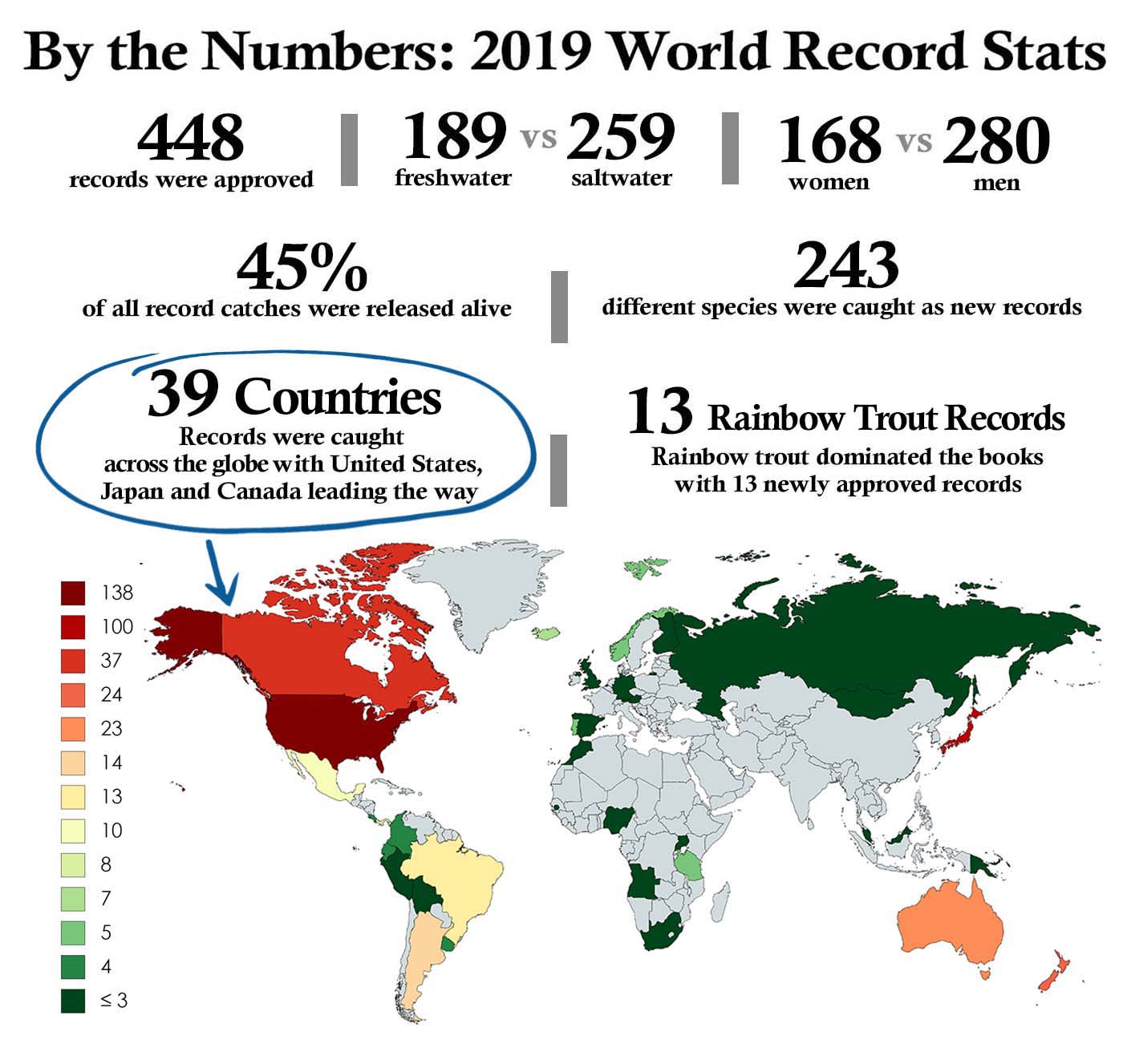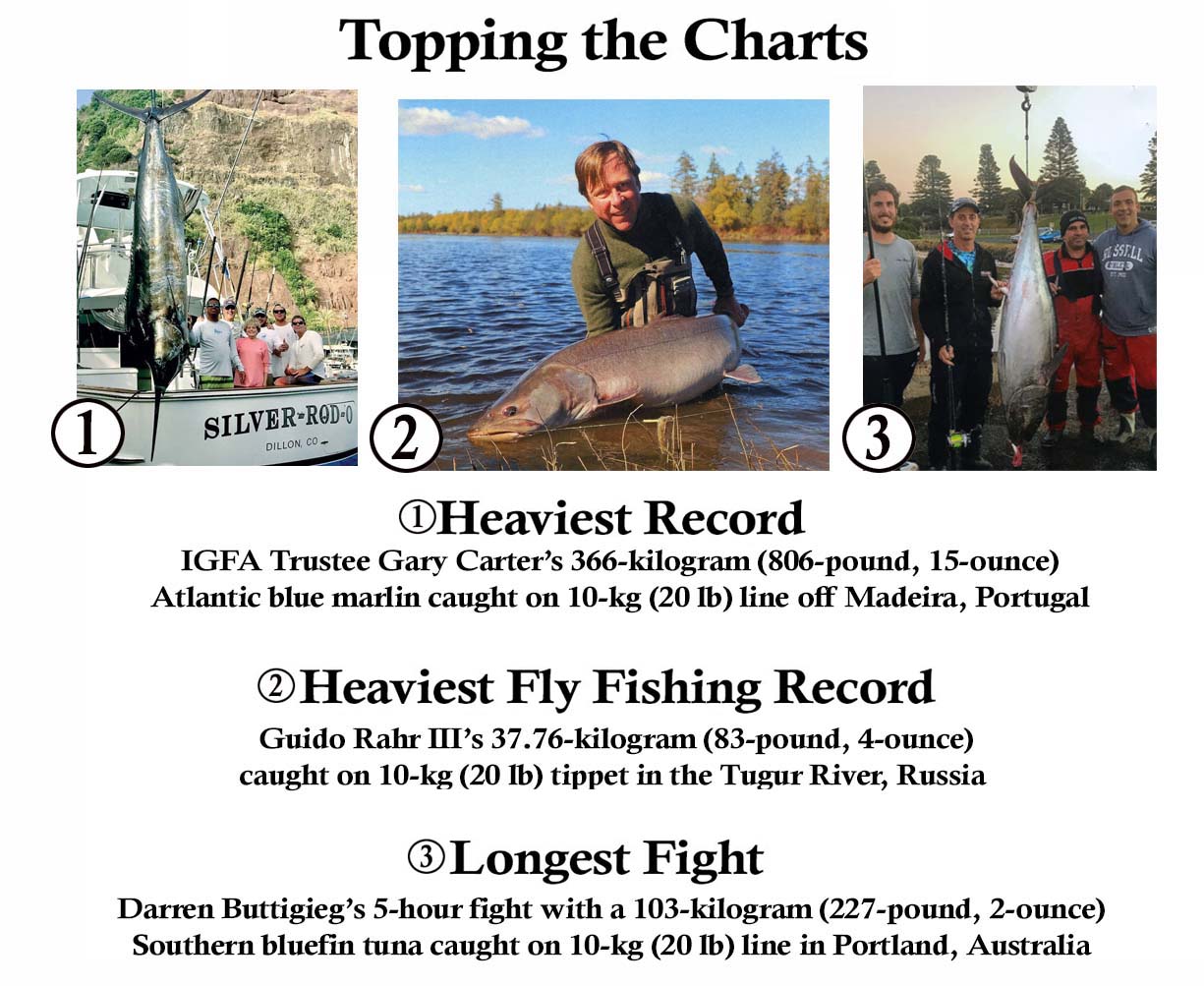 Noteworthy Record Catches from 2019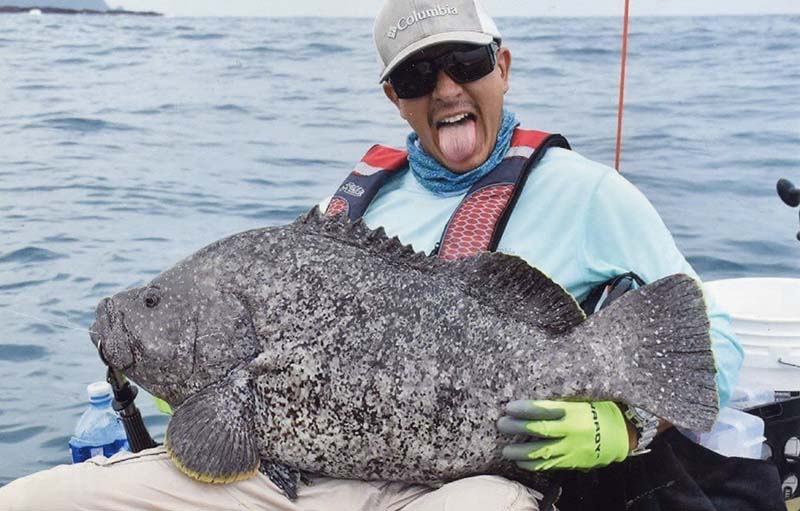 Ricci A. Chavez's All-Tackle World Record Leather Bass
Last year started off hot with a stunning catch from Los Buzos Resort, Panama. Angler Ricci A. Chavez landed this 12.76-kilogram (28-pound, 2-ounce) leather bass to set the new All-Tackle World Record. He was vertical jigging a P-Line Laser Minnow from a Hobie Kayak when the record fish struck. The previous record had stood for over 30 years before Ricci toppled it with his first IGFA World Record.
Tracy Hartman's Women's 2-kg (4 lb) Line Class World Record Largemouth Bass
California angler, Tracy Hartman, landed this monster 5.22-kilogram (11-pound, 12-ounce) largemouth bass to set the new IGFA Women's 2-kg (4 lb) Line Class World Record. She was fishing in Lake Dixon, California and caught the record fish on a Berkley mini jig. Tracy didn't just set the record, she more than doubled the previous record of 5-pounds, 4-ounces. Not only did Tracy earn an impressive first IGFA World Record, but she was able to successfully document the catch and release the fish to fight another day.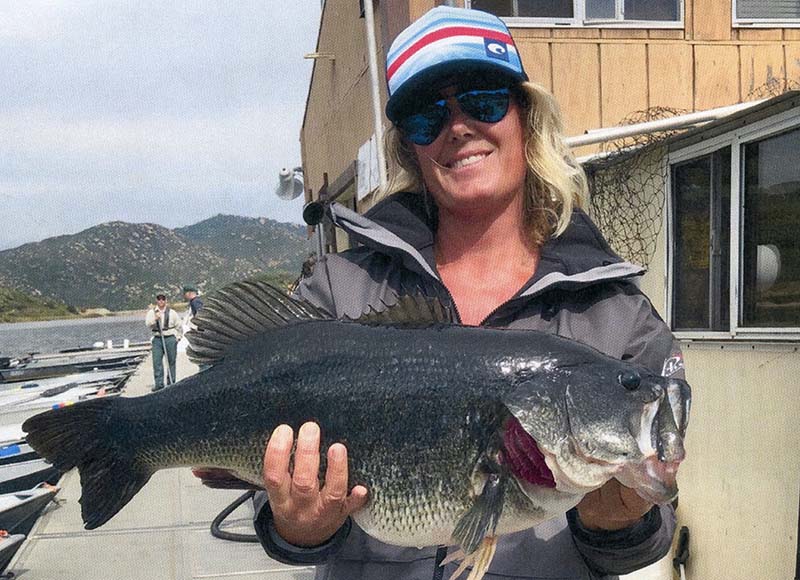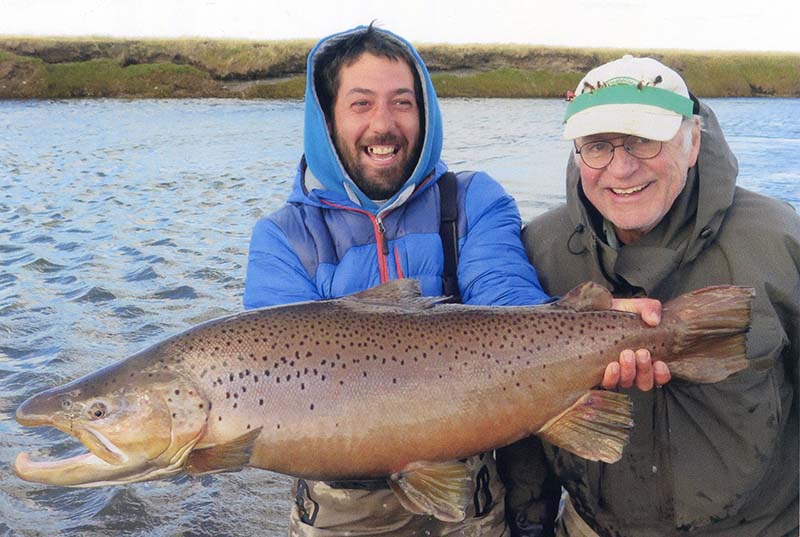 J. Galt Allee's Men's 8-kg (16 lb) Tippet Class World Record Brown Trout
At 77 years old, J. Galt Allee caught the heaviest of his seven IGFA World Records. On March 3, 2019, he landed this beautiful 13.61-kilogram (30-pound) brown trout to set the new IGFA Men's 8-kg (16 lb) Tippet Class World Record. He was fishing a #14 Pheasant Tail nymph on the Rio Grande River, Tierra del Fuego, Argentina, and landed the fish after a 10-minute fight. He said the fishing method they discovered several years prior "…looked a little bit like a mosquito being towed behind a cable, but it turned out to be deadly".
Arthur Weston's Men's 8-kg (16 lb) Line Class World Record Dorado
Arthur Weston set multiple records on the same day during his trip to La Zona, Argentina. The largest was this stunning 19.05-kilogram (42-pound) dorado that set the new IGFA Men's 8-kg (16 lb) Line Class World Record. He was casting live bait on the Uruguay River and landed the record dorado after an epic 50-minute fight. This catch smashed the previous record of 29-pounds caught three years prior!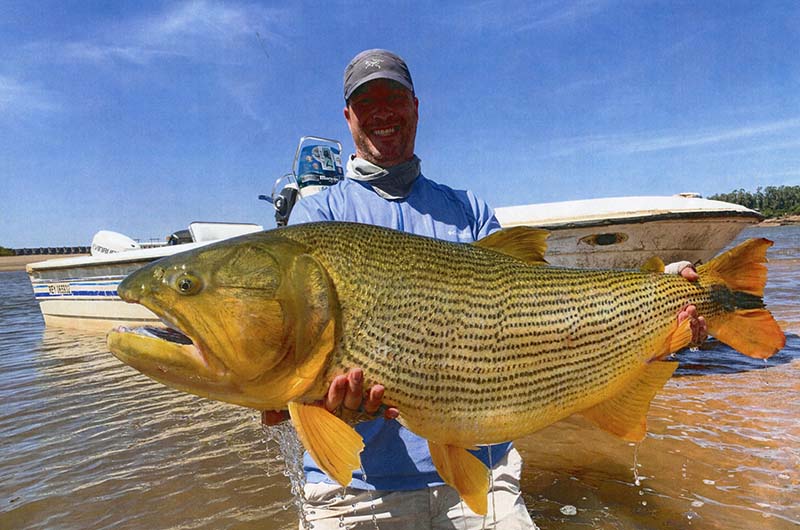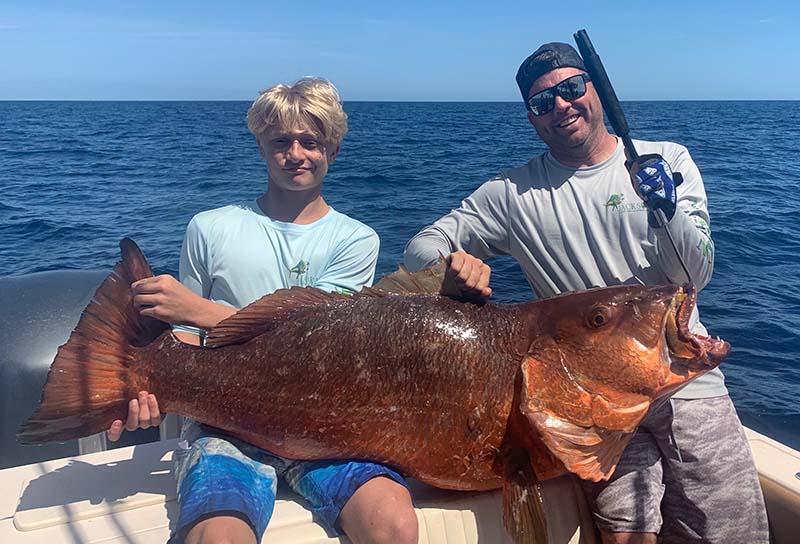 Lance Jackson's Male-Junior World Record Cubera Snapper
Lance Jackson was fishing out of Anna Maria Island, Florida, when he caught this giant 39.01-kilogram (86-pound) cubera snapper to set the new IGFA Male-Junior World Record. The fish surprised Lance and the crew after an afternoon of catching only amberjack. He was vertical jigging and landed the record fish after a strong 30-minute battle. Congratulations to Lance on an awesome, unexpected catch!
Elise Flynn's Female-Smallfry World Record Dolphinfish
Elise Flynn took advantage of her last year as an IGFA Smallfry when she set the new IGFA Female-Smallfry World Record with this beautiful 24.6-kilogram (54-pound, 3-ounce) dolphinfish. She was trolling a Pakula Phantom lure around the Noosa Canyons, Australia, and landed the record fish after a 35-minute fight. Not only did Elise set her first world record, but her brother joined the IGFA Trophy Dolphinfish Club on the same day!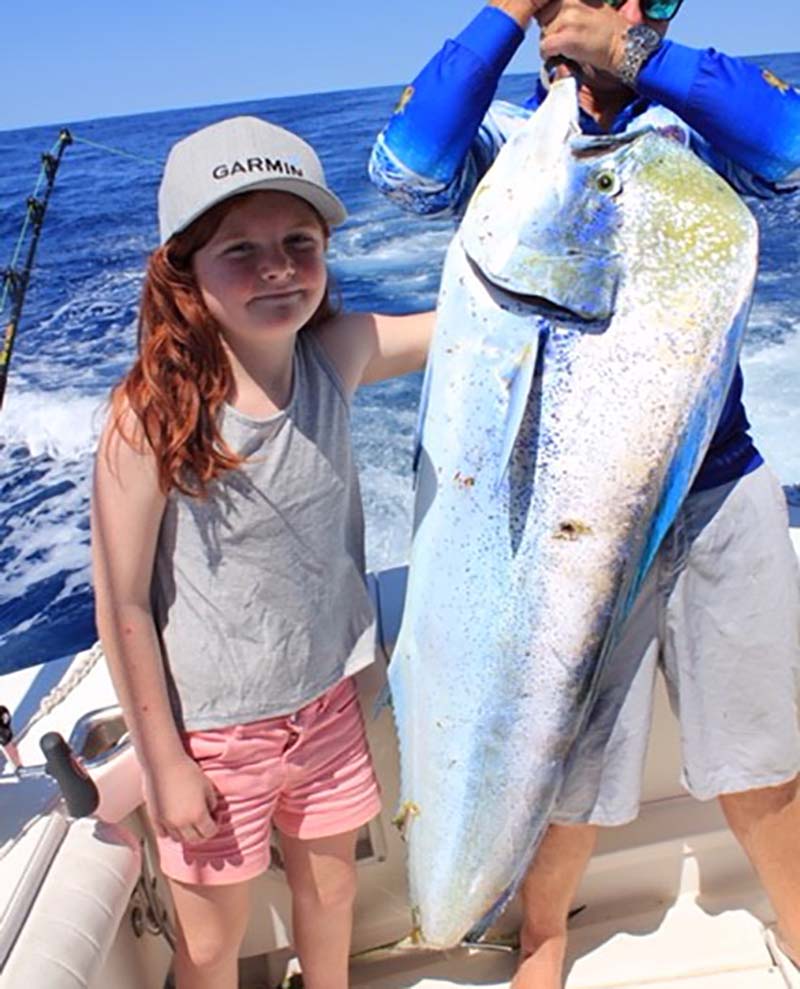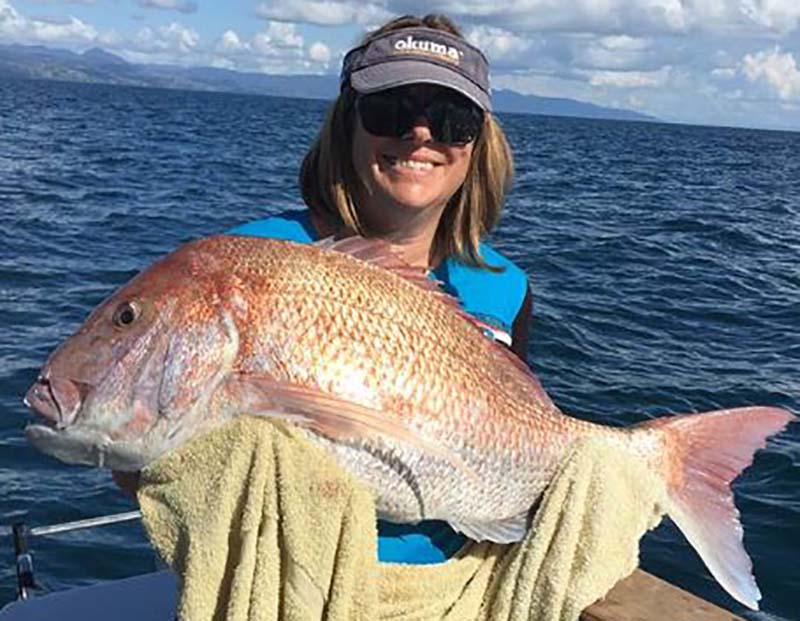 Anne Sharples' Women's 2-kg (4 lb) Line Class World Record Squirefish
Anne Sharples toppled the existing Women's 2-kg (4 lb) Line Class World Record for squirefish by over a kilogram when she caught this 10.3-kilogram (22-pound, 12-ounce) fish while fishing out of the Firth of Thames, New Zealand on December 12, 2018. Sharples had no idea what was on the end of her line but after a little over an hour she boated her record squirefish and secured her name in the IGFA record books for the very first time.
Manato Mukaezato's Male-Smallfry World Record Amberjack
Eight-year-old Manato Mukaezato landed an absolute monster 44.60-kilogram (98-pound, 6-ounce) greater amberjack to set the IGFA Male-Smallfry World Record. He was fishing off Yonaguni Island, Okinawa, Japan and landed the record AJ after a 20-minute fight. The smile says it all and Manato was thrilled to catch his very first IGFA World Record.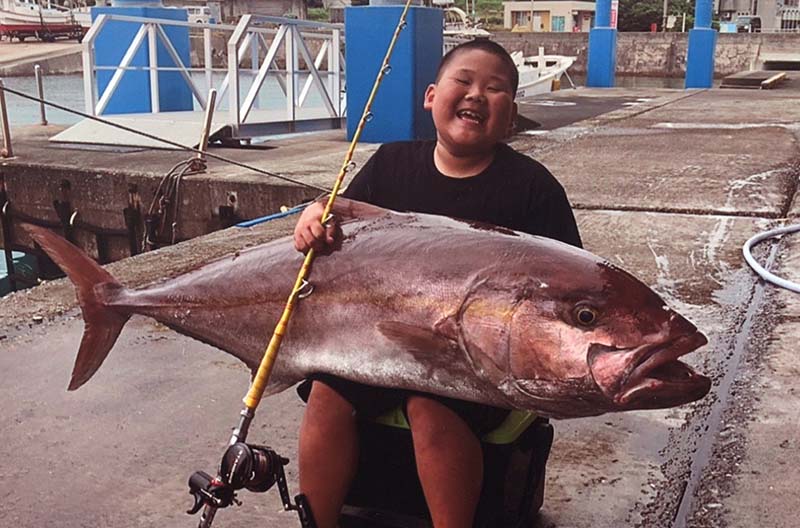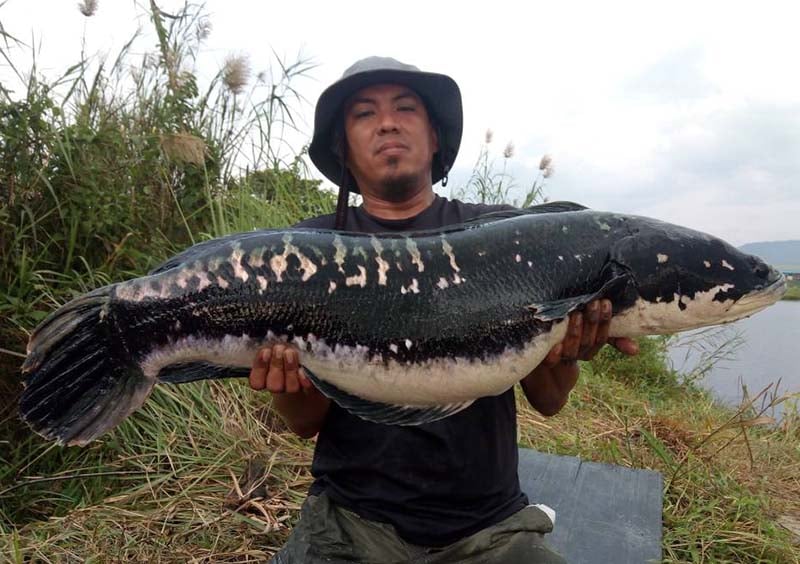 Faizal Zainal's All-Tackle Record Giant Snakehead
Malaysian angler Faizal Zainal (totet) set the highly desired IGFA All-Tackle Record for giant snakehead with this incredible 13.61-kilogram (30-pound) fish. Fiazal was fishing in the land of giants known as Rawang, Malaysia, when he caught the record snakehead. The previous record had held for over five years until this catch defeated it by four pounds!
A Tie for the All-Tackle Length Record for Rainbow Trout
The IGFA All-Tackle Length record for rainbow trout was bested by 7-centimeters after Mark Armistead landed this 84-centimeter rainbow while fishing the Tekapo Canal in New Zealand. The record was then tied later in the year by angler Angelo di Bartolo at the same 84-centimeter mark and was also caught in the same canal system. Congratulations to both of these anglers who caught and released impressive fish and currently share the record!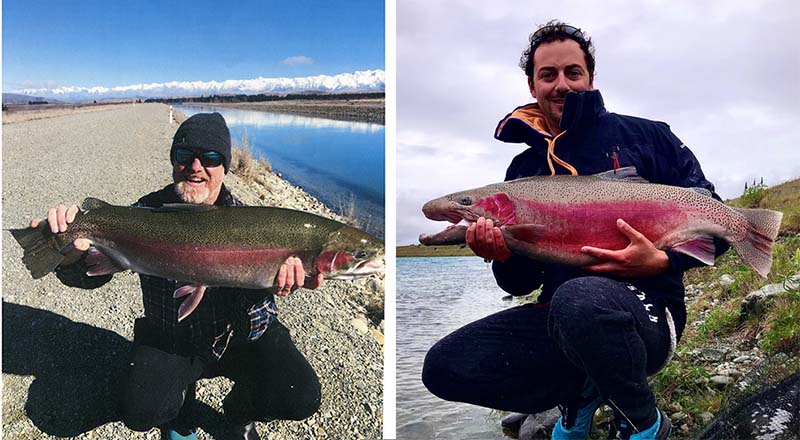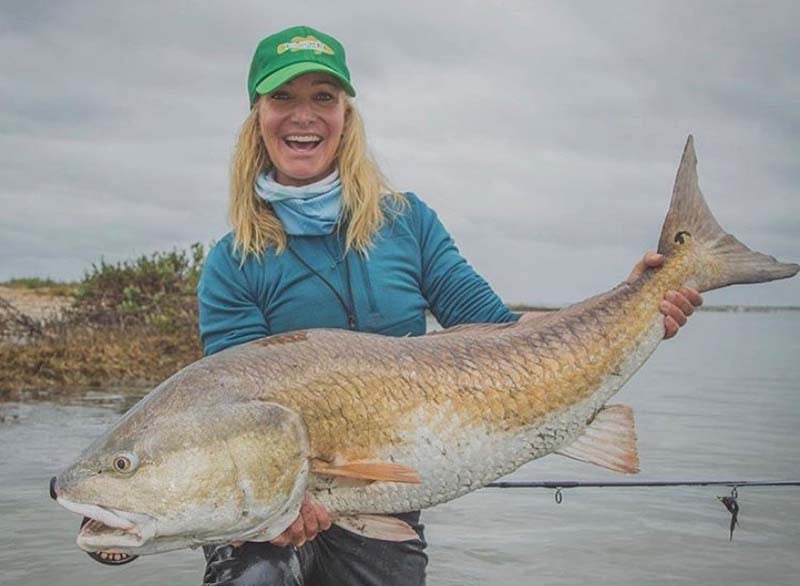 Meredith McCord's Women's 4-kg (8 lb) Tippet Class World Record Red Drum
IGFA Representative, Meredith McCord, kick-started her 2019 year with this 18.54-kilogram (40-pound, 15-ounce) red drum that set the new IGFA Women's 4-kg (8 lb) Tippet Class World Record. She caught the beautiful red while fly fishing in the Louisiana marshes. She went on to set 34 more records this year and this catch was the heaviest of the year caught on the fly by a female angler.
Wrapping up the Year
The beauty of fishing is that every angler has the opportunity, whether planned or not, to score an IGFA World Record fish. Just about any body of water, whether it be a lake, river or ocean, has the potential to yield an IGFA World Record. That said, prior planning in understanding the IGFA's International Angling Rules and World Record Requirements, will help up your chances of getting your name in the record book.
We look forward to 2020 being filled with more incredible catches, shattered records, and new species. After all, records were made to be broken!