Newly Approved IGFA World Records
To see all newly approved IGFA World Records since March 2020, please view this PDF.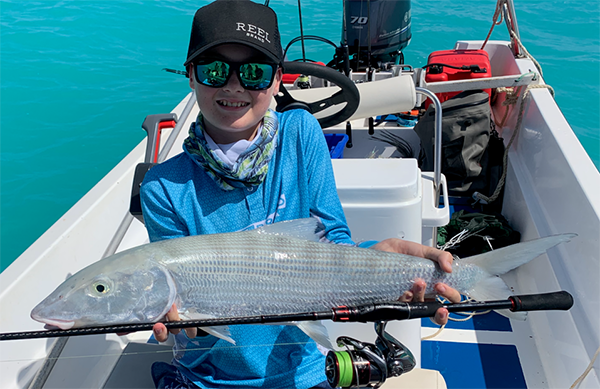 Worsteling's Bonefish
Jet Worsteling has had a great 2020 so far and recently added this impressive 3.2-kilogram (7-pound) Pacific bonefish to set the IGFA Male-Junior World Record. He was fishing in Aitutaki, Cook Islands, and landed his record bonefish in 5-minutes after it struck a Rapala Rippin Rap 7 he was casting. Jet quickly weighed the bonefish in a sling and released it to secure his third IGFA record for the year!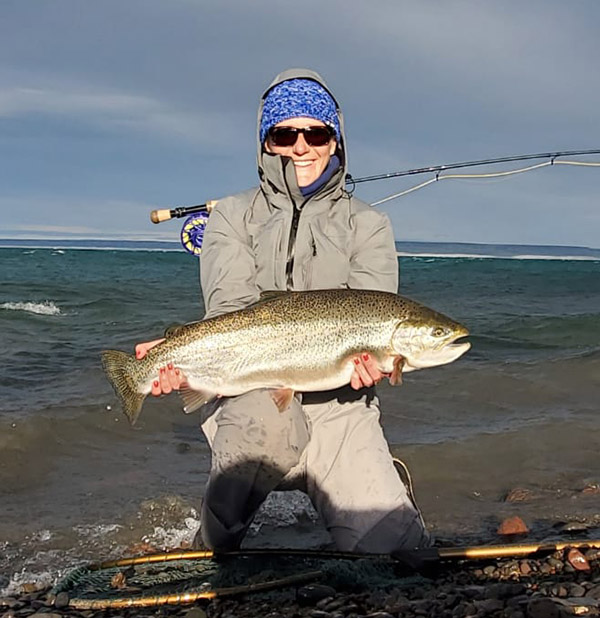 Rava's Rainbow
Santa Rava returned from a fishing trip at Jurassic Lake Lodge, Argentina, where she set two new IGFA World Records. The heaviest was this beautiful 6.25-kilogram (13-pound, 12-ounce) rainbow trout that she caught and released to set the IGFA Women's 10 kg (20 lb) Tippet Class World Record. Congratulations to Santa on her first and second IGFA records.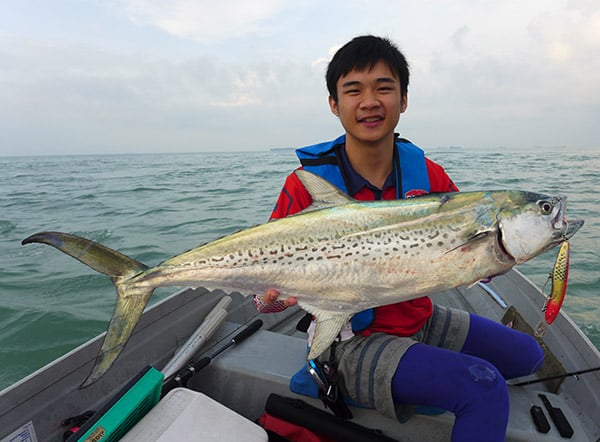 Tan's Indo-Pacific King Mackerel
On January 12, 2020, Justin Tan caught this stunning 4.45-kilogram (9-pound, 13-ounce) Indo-Pacific king mackerel to set the first IGFA All-Tackle World Record for this species. Justin was fishing in Port Dickson, Malaysia, and landed the record mackerel in 5-minutes after it struck a Halco Sorcerer 125.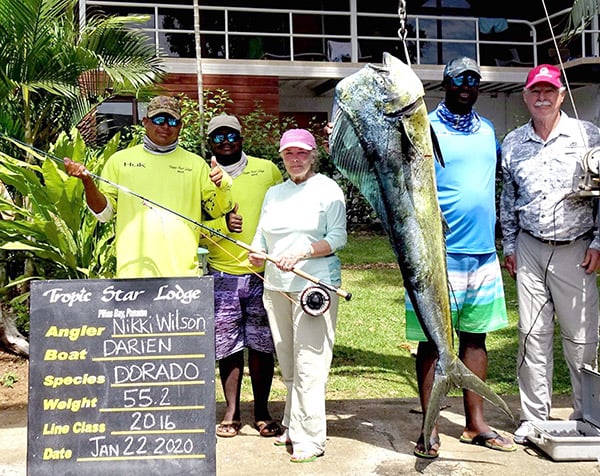 Wilson's Dolphinfish
Nikki Wescott Wilson visited Tropic Star Lodge, Panama, and came back with an incredible IGFA record. She caught this massive 25-kilogram (55-pound, 2-ounce) dolphinfish to set the new IGFA Women's 10-kg (20 lb) Tippet Class World Record. Nikki was fly fishing with a Cam Sigler fly and landed the record catch after a 20-minute fight. This catch also entered her as the first IGFA Trophy Dolphinfish member caught on fly tackle!