Newly Approved Slam & Trophy Fish Clubs
To see all newly approved IGFA Slams & Trophy Fish clubs since March, 2020 please view this PDF.

Willis' Trout Grand Slam
Evan Aaron Willis caught a trout slam on March 21, 2020 to join the IGFA Trout Grand Slam Club. Evan was fly fishing in Eleven Mile State Park, Colorado, when he landed a cutthroat, brown and rainbow trout on nymphs.

Lord's Offshore Grand Slam from a Small Boat
Sometimes all it takes is the right conditions and you'll find yourself in an IGFA Slam Club. Joshua Lord recently submitted his IGFA Offshore Grand Slam consisting of a dolphinfish, wahoo, and black marlin all landed on the same day and from a small 4.5 meter (14 feet 10 inches) tiller-operated outboard boat. The weather was perfect and a small floating log yielded Joshua a mahi-mahi quickly. A wahoo was soon spotted around the log which hit a hard body lure on the next pass. Finally, a large skirted lure was picked up by a black marlin to complete the slam! Congratulations, Joshua, on your first IGFA Grand Slam and an incredible day on the water.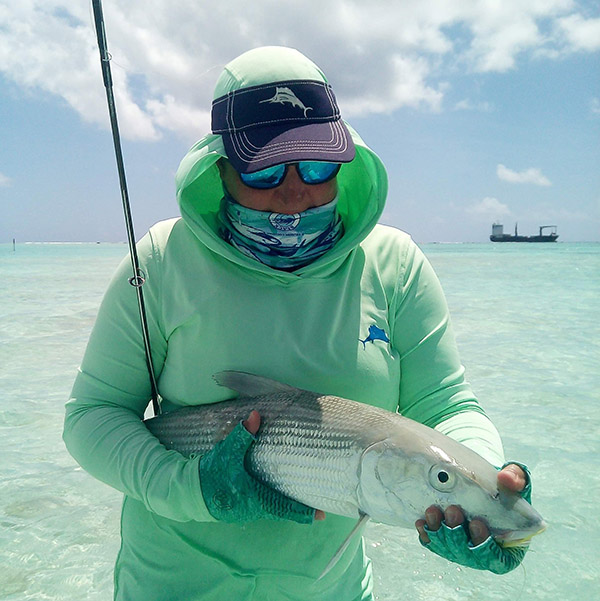 Toohey's Trophy Bonefish
Amelia Anne Toohey caught this beautiful 74-centimeter (29-inch) bonefish to become the latest angler to join the IGFA Trophy Bonefish Club. Amelia was fly fishing Aitutaki Lagoon, Cook Islands, and landed the beautiful bonefish after it struck a yellow clouser she threw its way.