Newly Approved IGFA World Records
To see all newly approved IGFA World Records since May 2020, please view this PDF.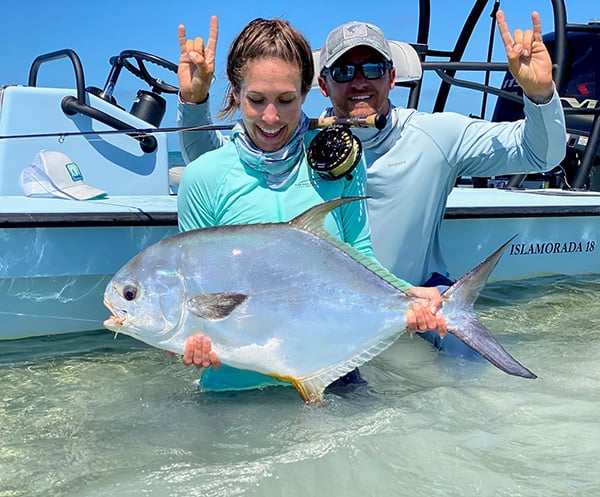 Vallilee's Permit
On March 22, 2020, Kathryn Vallilee set the new IGFA Women's 3-kg (6 lb) Tippet Class World Record with this amazing 9.53-kg (21-pound) permit! Kat was fly fishing in Key West, Florida, and enticed the record permit to eat a Skok's strong-arm merkin fly. After an epic 32-minute fight she was able to secure the permit, which smashed the previous record of 9-pounds, 12-ounces, that had stood for 21 years prior.

Weston's Dorados
Art Weston's last trip to La Zona, Argentina, produced several impressive records including three new dorado records. He set the IGFA Men's 8-lb, 12-lb and 20-lb Line Class World Records with three fish over 35 pounds! Art now holds seven of the nine men's dorado line class records and has his sights on the last two and the All-Tackle Record for the next trip.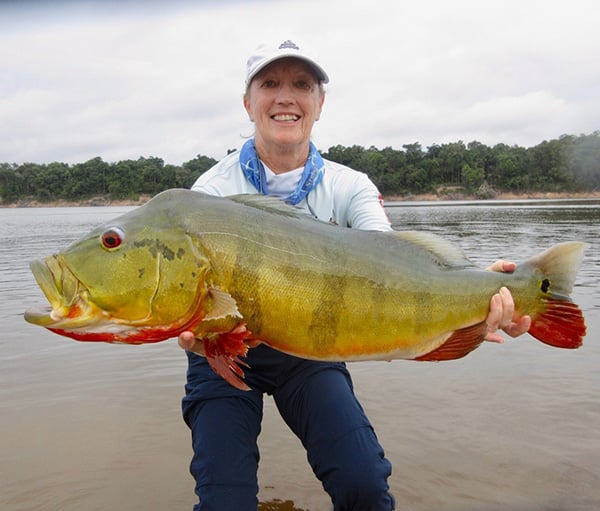 Arostegui's Speckled Peacock
The conditions were favorable for Roberta Arostegui on her latest trip to Rio Inirida, Colombia, where she set seven new IGFA Line Class Records for speckled peacock bass! This beautiful 6.12-kilogram (13-pound, 8-ounce) catch set the new IGFA Women's 6-kg (12 lb) Line Class World Record. Congratulations, Roberta, on some amazing catches!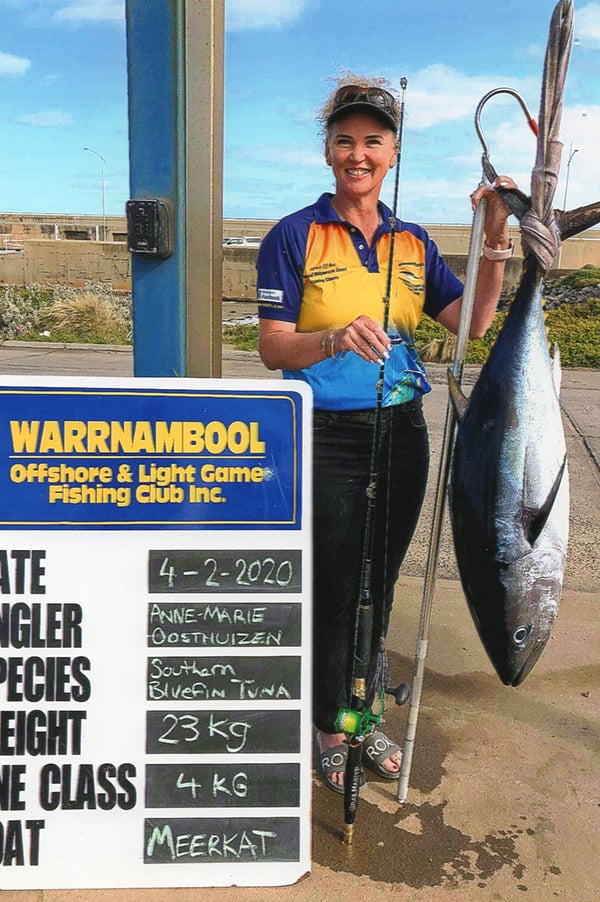 Oosthuizen's Southern Bluefin Tuna
Anne-Marie Oosthuizen set another southern bluefin tuna record with this awesome 23-kilogram (50-pound, 12-ounce) catch that sets the new IGFA Women's 4-kg (8 lb) Line Class World Record. She was trolling a Burple Jetter in Port Fairy, Victoria, Australia, and landed the record catch after a 20-minute fight. This catch defeated the previous record by an impressive 13 pounds!