IGFA Announces Top Record-Producing Tackle Manufacturers of 2019
As published in the newly released 2020 IGFA World Record Game Fishes book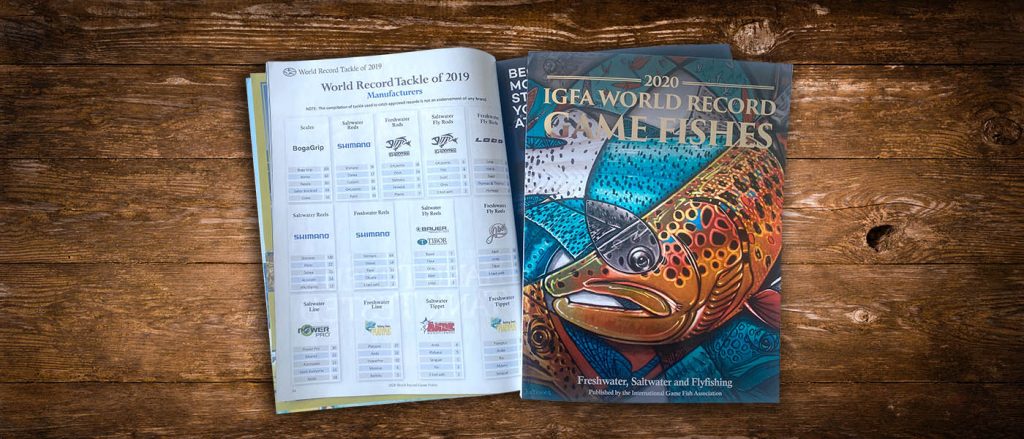 The International Game Fish Association (IGFA) recently published a list of the top record-producing tackle manufacturers from 2019 in the newly released 2020 IGFA World Record Game Fishes book.
Listed below are the winning manufacturers in each of the respective categories and the total number of records compiled by that manufacturer.
"On behalf of the IGFA I'd like to congratulate these companies, and all tackle manufacturers, that are innovative and help anglers catch fish," said IGFA President Jason Schratwieser. "Whether it's the first catch, a personal best, or an IGFA World Record, we couldn't do what we love without these great companies that give us the gear to pursue our favorite species."
These lists are based on the number of IGFA World Records approved during the 2019 calendar year. This compilation of tackle used to catch approved IGFA World Records is not an endorsement of any brand.
To learn more about the organization and join the IGFA to receive access to the 2020 IGFA World Record Game Fishes, please visit https://igfa.org/join-today/.