Newly Approved IGFA World Records
To see all newly approved IGFA World Records since June 2020, please view this PDF.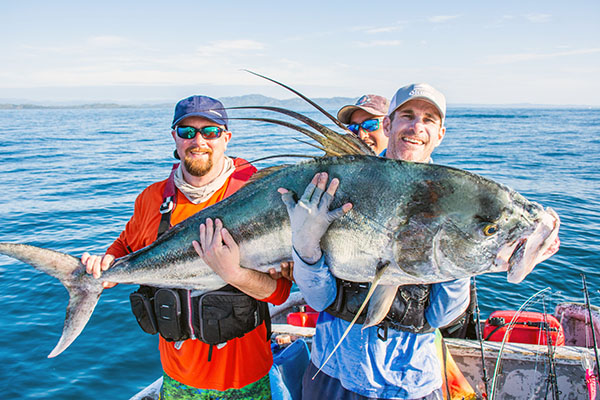 Bahan's Roosterfish
Chuck Bahan recently set the IGFA All-Tackle Length Record for roosterfish with this monster 136-centimeter fish. Chuck was fishing out of Los Buzos Resort in Cambutal, Panama, and landed the record rooster in 15 minutes after it struck a live bonita he was slow trolling. Congratulations, Chuck, on your first IGFA World Record.
McCord's Largemouth Bass
Catching a 10-pound bass is a special achievement for any angler but doing it on fly tackle is even more impressive. On March 30, 2020, IGFA Representative Meredith McCord caught and released this massive 4.65-kilogram (10-pound, 4-ounce) largemouth bass to set the new IGFA Women's 3-kg (6 lb) Tippet Class World Record. She was fishing in Navasota, Texas, and landed the record bass in six minutes after it struck an Umpqua Swim Frog fly.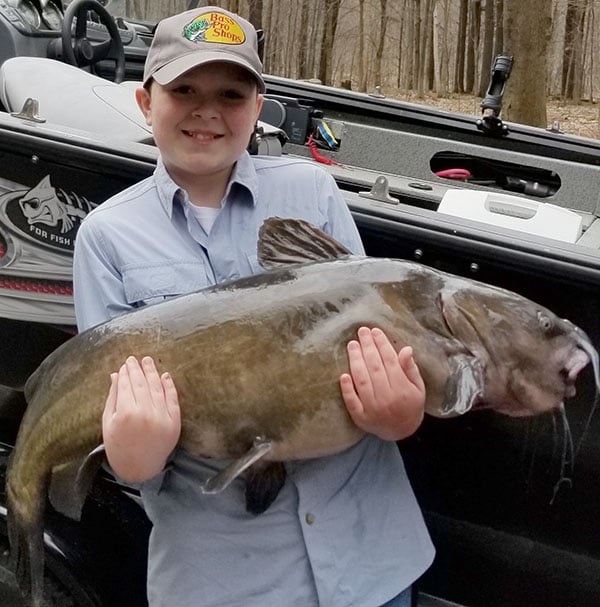 Murphy's Channel Catfish
Junior angler Gavin Murphy recently set his first IGFA World Record with this awesome 12.81-kilogram (28-pound, 4-ounce) channel catfish that he caught while fishing with cut bait on Lake Ontario, New York. Gavin landed the catfish after a 5-minute fight.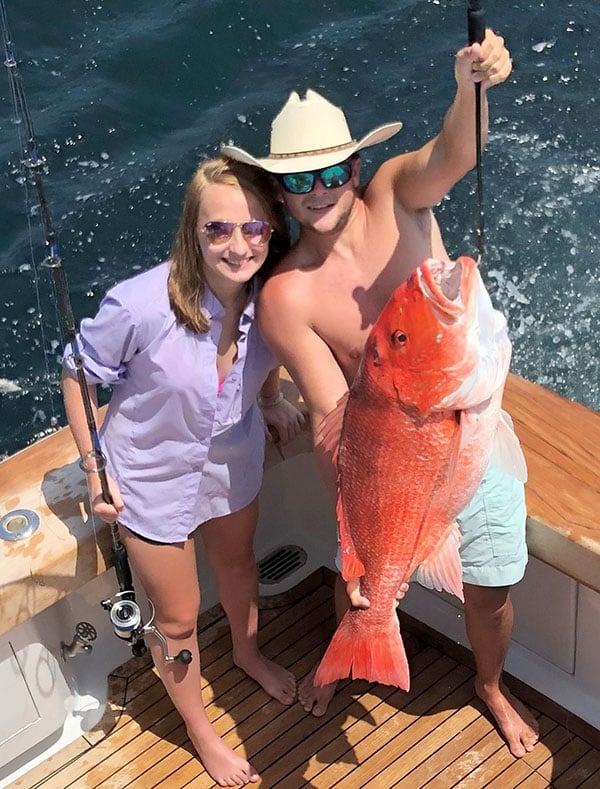 Turner's Red Snapper
McKenzie Turner was fishing with live cigar minnows out of Orange Beach, Alabama, when she caught this massive 13.78-kilogram (30-pound, 6-ounce) red snapper that qualifies her for the new Female-Junior World Record. Little did she know, her incredible catch also qualified for the Women's 24-kg (50 lb) Line Class Category. Congratulations, McKenzie, on your first two IGFA World Records!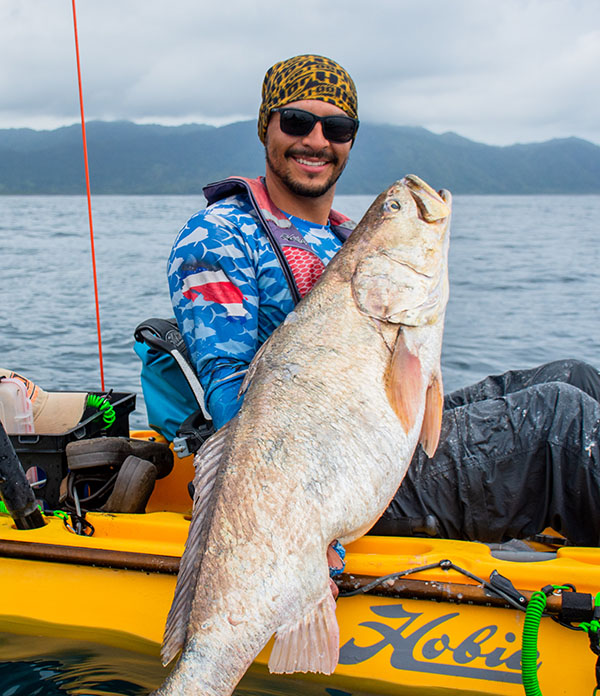 Cortez's Whitefin Corvina
Darret Cortez set his first IGFA World Record with this beautiful 17.39-kilogram (39-pound) whitefin corvina that is now the new IGFA All-Tackle World Record. Darret was jigging a 100-gram slow pitch jig out of Cambutal, Panama, and landed the record corvina after a 5-minute fight. Congratulations, Darret, on an impressive World Record set from a kayak!