IGFA to Support Captains for Clean Water Initiative
Funds from the Worldwide Anglers Relief Fund (WARF) to help captains impacted by COVID

The International Game Fish Association (IGFA) announced that it would be sending an initial round of funding from its Worldwide Anglers Relief Fund (WARF) to Captains for Clean Water to support their new initiative that helps captains and guides impacted by the COVID-19 pandemic.
"We've all been impacted by this pandemic in one way or another, but it has been particularly rough for many captains and guides who depend on consistent bookings," said IGFA President Jason Schratwieser. "The WARF was designed to support the recreational angling community in times of need, and we are happy to make this initial contribution to an honorable cause that's being run by a reputable organization."
The IGFA and its partners at Costa Sunglasses created the WARF in September 2017 to provide financial support to charter captains, guides, and crewmembers of the recreational angling community in the wake of major natural disasters. With this contribution of $10,000 to the Captains for Clean Water, the WARF has disbursed a total of $104,000 to recreational angling associations in the Florida Keys, Texas, Puerto Rico, Florida Panhandle, and The Bahamas to help local captains and guides recover from natural disasters.
"We fully support any effort that helps get these captains and guides back on the water during these difficult times," said Costa Marketing Manager of Core Markets, Amanda Sabin. "Whether it's a hurricane or a global pandemic, Costa stands committed to the captains and guides that help us enjoy the sport we love."
Captains for Clean Water recently established the Fishing Guide Relief Fund which is being used to help guides get back on the water. Funds are used to book fishing guides to take their families out and conduct waterway clean-ups. 100% of the funds donated go directly to the guides and families that apply and are qualified for the program.
"Many of these guides have lost the majority of the business that helps support their families throughout the year," said Captains for Clean Water CoFounder Captain Chris Wittman. "It's our turn to support those who do so much for us, and we are very excited to be working with the IGFA on this important project."
For more information on the Captains for Clean Water Fishing Guide Relief Waterway Clean-Up program, please visit https://captainsforcleanwater.org/guides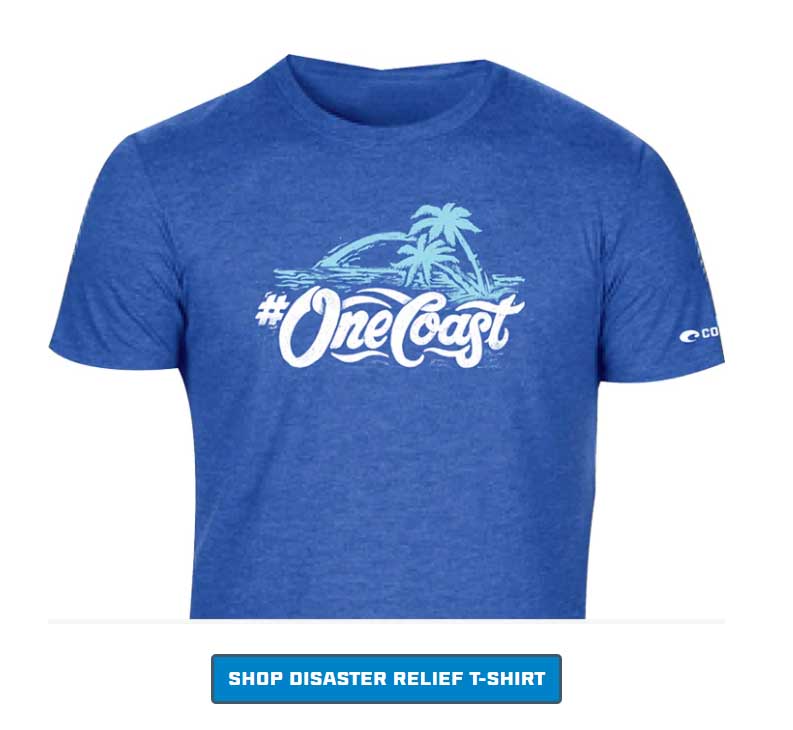 To make a direct, tax deductible contribution to the WARF, please go to https://igfa.org/world-anglers-relief-fund-warf/, or purchase a Costa t-shirt in support of recovery efforts at onecoast.net. The IGFA is a 501(c)(3) charitable organization.