IGFA Representative Al McGlashan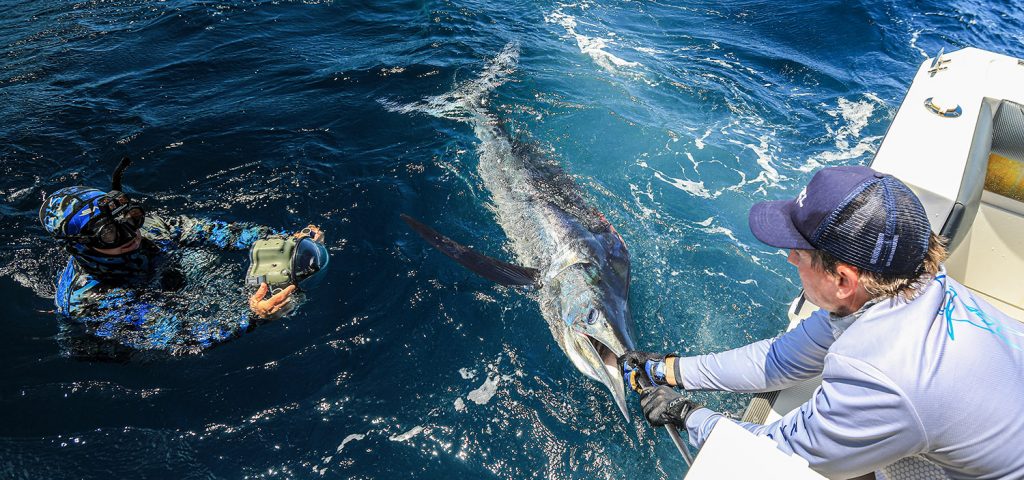 Al McGlashan is a passionate Australian angler, conservationist, and a true waterman in every sense of the word. His father loved the great outdoors and passed this to Al at an early age, and that affinity for the water has grown throughout his life. His love of the ocean saw him turn his back on the corporate world to embark on a career as a photographer, journalist, TV presenter and ultimately documentary producer. "I love my fishing and want everyone to have the chance to enjoy it as much as I do and there is no better way to inspire others than through my images," said McGlashan. "Once people see the true beauty of the natural world, they are more likely to be inspired to get out there and appreciate it for themselves."

Today, Al is one of Australia's biggest fishing personalities and yet, according to him, he has never had to work a day in his life because he truly loves what he does! Spending up to 200 days a year on the water, Al has successfully turned his passion into a thriving business. Despite no formal training in journalism (in fact his English teacher still doesn't believe he writes for a living!) Al has contributed to magazines around the world including prominent publications such as Bluewater, Marlin magazine, and more. His images have been displayed around the globe including the auspicious privilege of being exhibited at the IGFA's Headquarters. He has authored several books including the international best-seller The Complete Fishing Bible along with his column in the Sydney Daily Telegraph that has spanned a decade of promoting fishing and conservation to millions every week.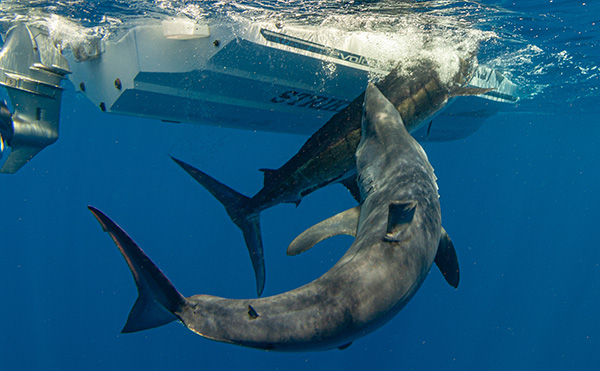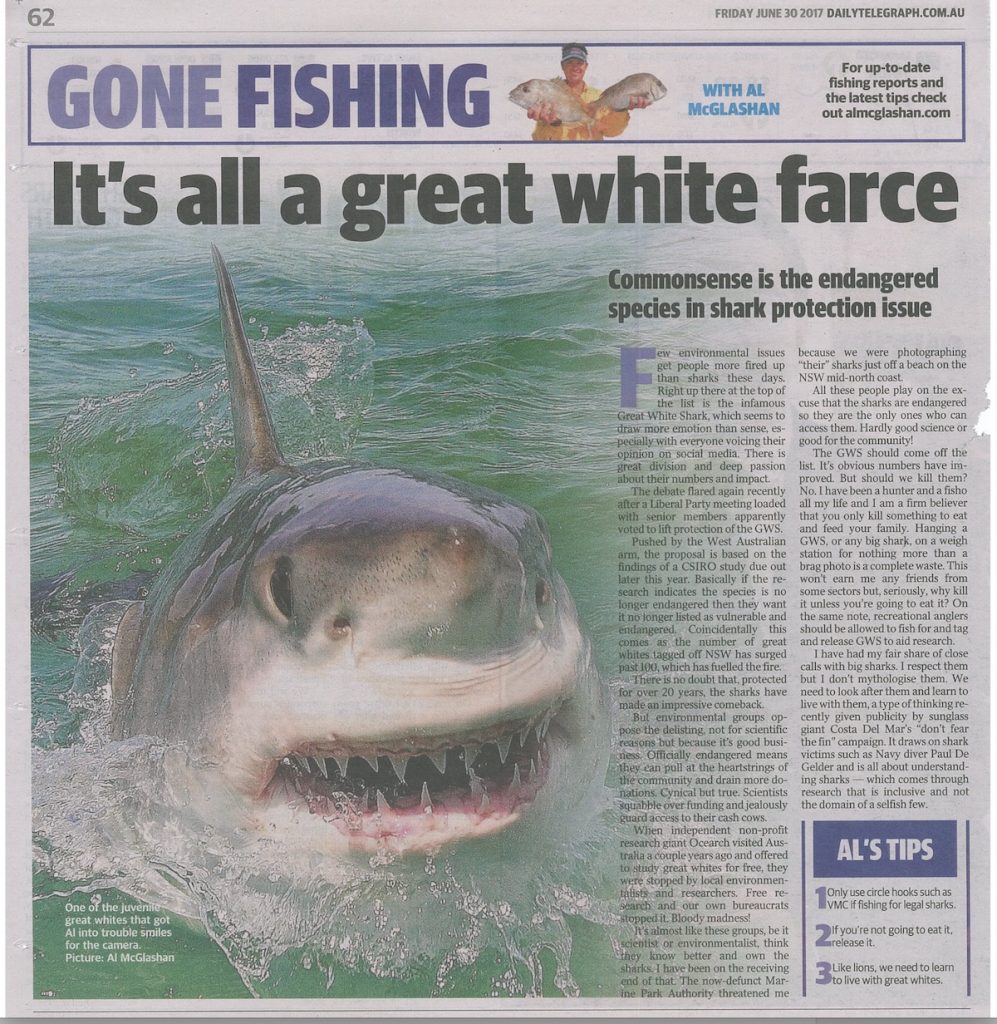 Al's fishing exploits are internationally famous, and he has received worldwide recognition for capturing photographs of great white sharks on the beach of New South Wales, Australia, as well as catching a monster bull shark in Sydney Harbor. However, his crowning achievement remains being the first to ever film a massive mako shark attacking a marlin underwater right in the danger zone shoulder to shoulder with the shark!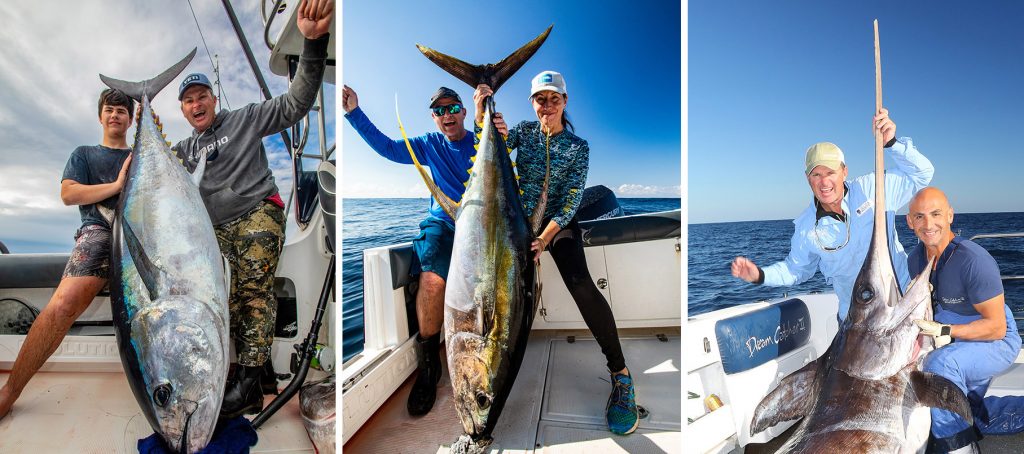 Now based in Sydney, Al enjoys sharing his passion with his two boys and teaching them about the great outdoors. Al is actively involved in promoting sustainable fishing in the community with the focus being not just to maintain the current standard of fishing but working towards a better future for generations to come. Al works tirelessly behind the scenes promoting fishing and outdoor education whether it be in the form of regular fishing seminars, school visits, or community forums. Al is also active on a State and Federal level advising ministers on the correct balance between conservation and fishing for the future. "Having spent a lifetime on the water, I want to ensure it's not just sustainable but enhanced for the next generation," states Al. As such, Al works closely with marine research programs on important pelagic species like mako sharks, black marlin, and southern bluefin tuna not only to help better understand the species but, just as importantly, to help bring the different stakeholders together. He is a Tuna Champions Ambassador and has been awarded by the Australian Fishing Trade Association in recognition for outstanding dedication and services.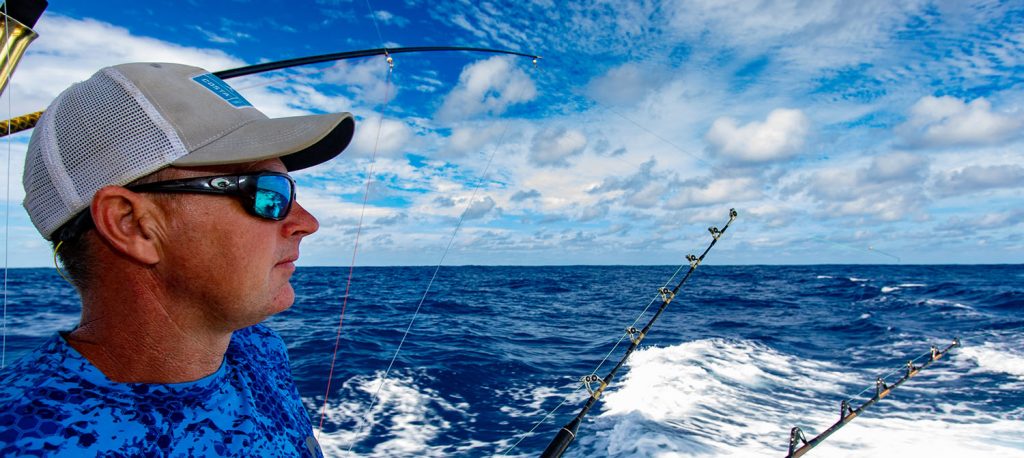 Al's love of fishing ultimately led him to TV production. First, he produced the groundbreaking Strikezone series, which led to Big Fish Small Boats, and now he is producing Australia's highest rating fishing show Fishin' with Mates, which also airs in New Zealand and North America, as well as staring on Netflix. However, his greatest success was producing his first major documentary Life on the Line - the amazing story of the southern bluefin tuna. It premiered on the largest IMAX screen in the southern hemisphere to a sold-out audience. The documentary has played an important role in bringing everyone together especially commercial and recreational anglers for the betterment of the fishery. 'For me, getting everyone on the same page and working together is the key to a healthy fishery'.
Today, Al's business is all about storytelling and content creation, not only capturing the imagination of his readers and viewers but continuing to share the message that has always remained the same throughout his career: that we need to appreciate and look after our precious oceans. "As anglers, we are the true frontline of conservation on the water and what we do will set the example for future generations," says Al. It has been a long, hard road to build up an enviable reputation in the fishing world, but Al would have it no other way, especially when he gets to do what every true angler the world over loves to do – catch a fish and then tell everyone about it!
"As anglers, we are the true frontline of conservation on the water and what we do will set the example for future generations," says Al.
The IGFA is proud to have Al as a member of the IGFA family, and we look forward to doing great things together for the sport in the Oceania region. Check out some of Al's awe-inspiring images on Instagram at www.instagram.com/almcglashan or YouTube at https://www.youtube.com/user/almcglashan.