Newly Approved IGFA World Records
To see all newly approved IGFA World Records since July 2020, please view this PDF.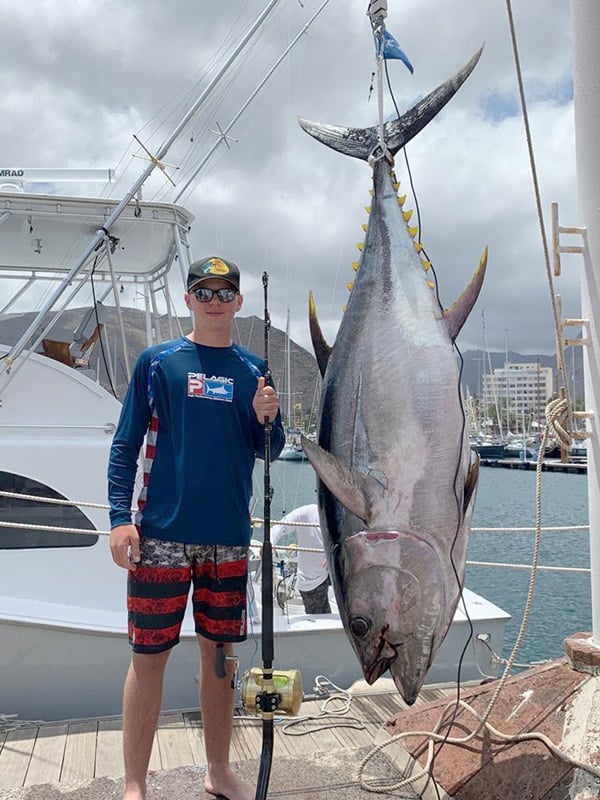 Gillies' Atlantic Bigeye Tuna
At just 16 years old, Stanley Talbot Gillies caught this monster 147.42-kilogram (325-pound) Atlantic bigeye tuna to set the new IGFA Male-Junior World Record. Stanley was fishing out of La Gomera, Spain, aboard the Freespool with IGFA Representative, Captain Jason Pipe, and landed the record tuna after a 40-minute fight. Congratulations to Stanley on an incredible first IGFA World Record that smashed the previous one by over 90-pounds!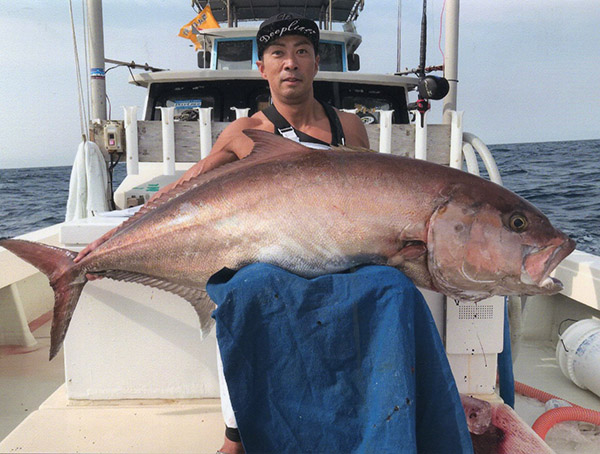 Masuda's Almaco Jack
The IGFA All-Tackle almaco jack record stood for over 55 years until May 28, 2020, when Kiyofumi Masuda caught this massive 61.6-kilogram (136-pound) almaco jack. Kiyofumi was bottom fishing with live rubyfish off Ashizuri-Misaki, Japan, and was able to pull the record jack up after a strong 15-minute fight. Congratulations, Kiyofumi, on toppling one of IGFA's long-standing All-Tackle World Records.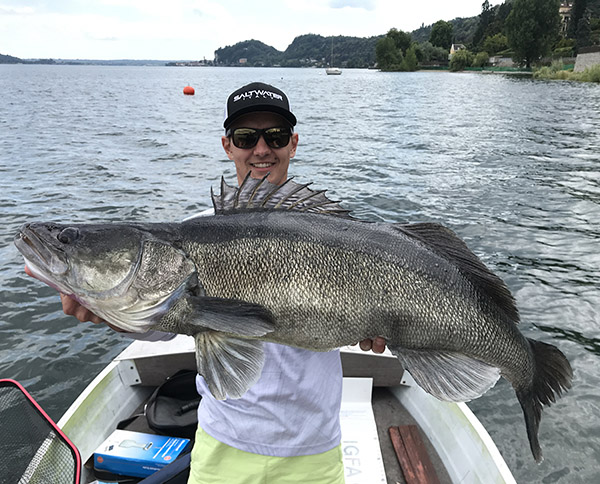 De Santis' Zander
Matteo De Santis recently caught this incredible 97-centimeter zander to set the new IGFA All-Tackle Length World Record. He was trolling a Fox Rage Replicant Wobble in Lake Maggiore, Italy when the record zander struck. After a brief battle, Matteo quickly measured and released the fish to fight another day.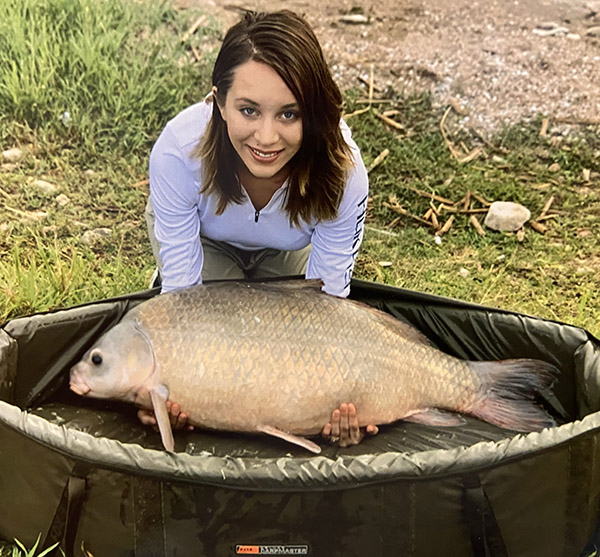 Palmer's Smallmouth Buffalo
On June 21, 2020, Serenah Palmer caught this beautiful 18.29-kilogram (40-pound, 5-ounce) smallmouth buffalo which set the new IGFA Women's 8-kg (16 lb) Line Class World Record. She was fishing with Korda Slow Sinking Maize from the bank of Walter E. Long Lake, Texas, when she felt a bite and set the hook. She originally thought she was snagged on a rock until the fish started peeling drag and the fight was on! After a careful nine-minute fight, Serenah and her husband weighed and released the record smallmouth, earning Serenah her very first IGFA World Record and the heaviest smallmouth buffalo of any of the women's line or tippet class records.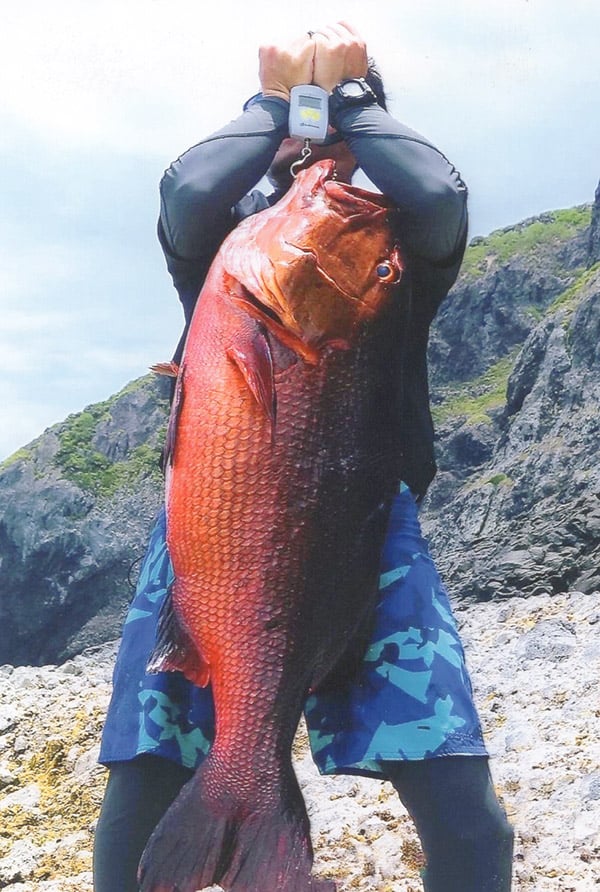 Wada's Two-Spot Red Snapper
Riki Wada recently caught this awesome 16.55-kilogram (36-pound, 7-ounce) two-spot red snapper to set the new IGFA All-Tackle World Record. On May 18, 2020, he was casting mackerel scad from a rocky shoreline and hooked up to the record snapper. With 15-kg line, he was able to land the beast of a snapper in just three minutes. Riki's first IGFA World Record bested the prior one by over three pounds.