Off Season Tackle Storage and Organization with Plano
No one is more in tune with the change in seasons than the avid angler. Flipping the calendar for some means storing the fishing tackle for a few months. It's a never-ending cycle made easier by being organized and having an orderly way of storing all your fishing and outdoor gear in one convenient location. Plano's Sportsman's Trunks and Shelf Units help to keep everything organized and easy to access.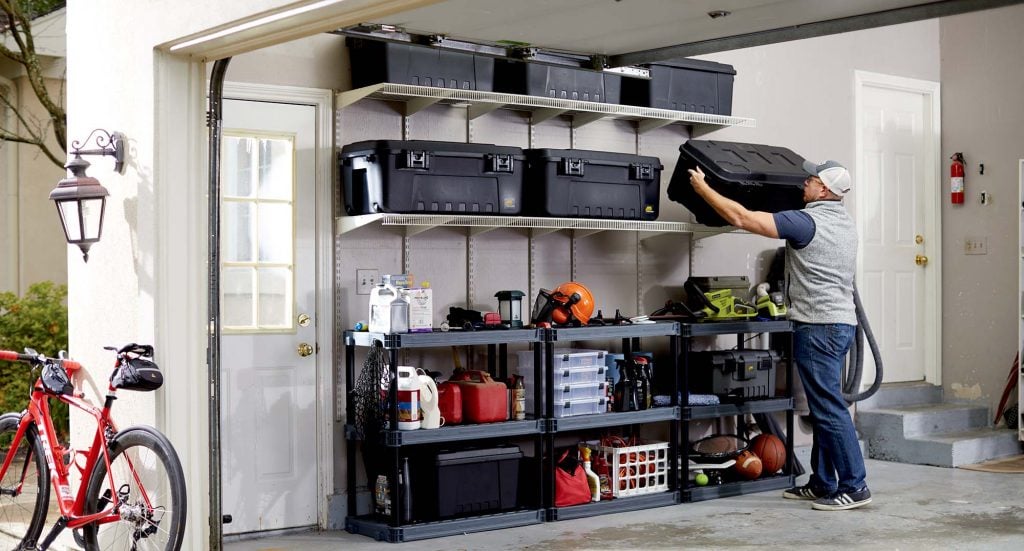 Plano's Sportsman's Trunks and Shelving Units make it easy, orderly and efficient to store, fishing and outdoor gear securely until you need it again. The Sportsman's Trunks come in three sizes- a small, 56-quart (1519) unit, a generous, medium 68-quart model (1719) and a 108-quart (1919) large version. Made of heavy-duty polypropylene, the Sportsman's Trunks are tougher than normal totes and are designed to stack securely. Combine the trunks with Plano's durable Shelf Units to maximize storage space with a failsafe storage system that won't break the bank.

The removable lid on the Sportsman's Trunk fits tightly on the base and clamps down in place with heavy-duty, recessed latches. The reinforced lid fits tightly to help keep dust and moisture out with padlock tabs for added security. The bin also features ribbed corners and four points of contact for added strength. When empty, the trunks and lids nest nicely inside each other for efficient use of space. The largest Sportsman's Trunk comes equipped with wheels so you can roll right into the next season.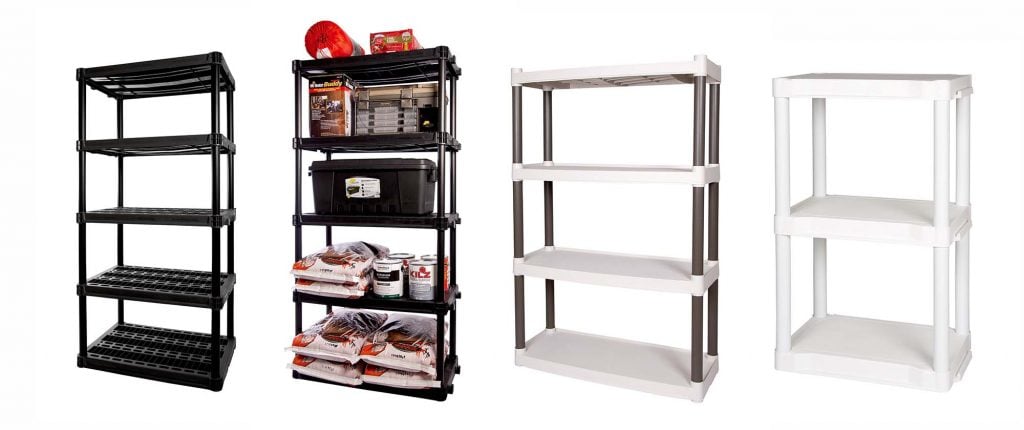 Plano Shelf Units are available in extra-heavy duty and heavy-duty models with four and five shelves per unit. Decked out with ventilated shelves to manage extra weight, Plano's Extra Heavy-Duty 5-Shelf Unit holds up to a whopping 1,000 pounds (200 pounds per shelf). The free-standing shelves can be connected with multiple units for even more storage options. The ventilated design is breathable, yet sturdy to resist rust, mold, and mildew. Units come with a wall-mount bracket to securely attach the unit to the wall. The shelves feature a recessed edge to assist in drip prevention. The units are easy to assemble with no tools required and are easy to keep clean.
Although ideal for the sportsman, this storage system will work in any space -- your home (garage, vehicle, basement, attic, work shed) or your business (warehouse, supply closet, barn) or anywhere you need more storage.
Sportsman Trunk Features:
Tie-down extensions to secure while transporting
Molded grooves for sturdy stacking
Lockable
Reinforced removable lid
Made from high-impact plastic
Heavy-duty latches
Available in 56, 68, 108-quart capacity

108-quart features wheels

Available in black and OD green
Heavy-Duty 5-Shelf Unit Features:
Holds up to 750 lbs. (150 lbs. per shelf)
Easy assembly; no tools required
Interlocking to easily connect multiple units
Ventilated shelf design for extra strength
Heavy-duty design
Easy to clean
Extra Heavy-Duty 5-Shelf Unit Features:
Plano's highest weight capacity shelving
Holds up to 1,000 lbs. (200 lbs. per shelf)
Easy assembly; no tools required
Interlocking to easily connect multiple units
Ventilated shelf design for extra strength
Ultra heavy-duty for the biggest, heaviest loads
Easy to clean