Virtual Field Trip Update – Youth Education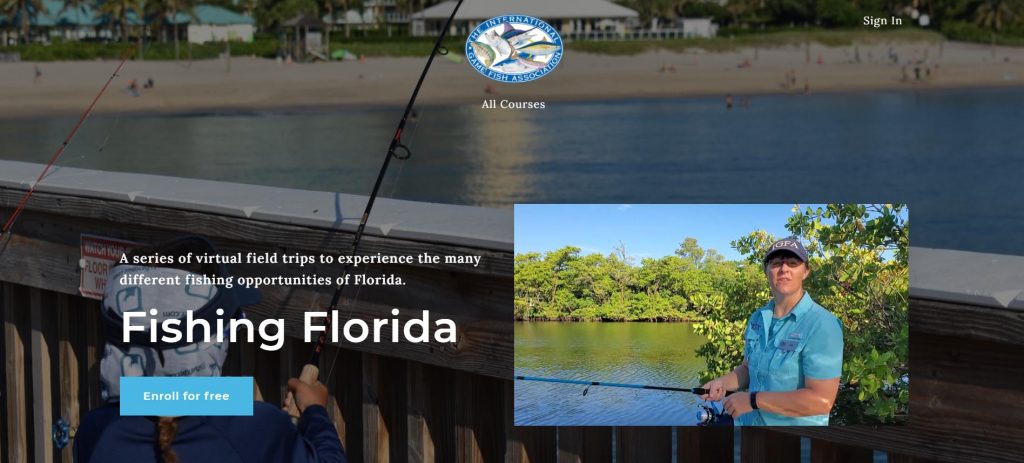 As 2020 presented its challenges and travel restrictions due to the COVID-19 global pandemic, the IGFA has redirected its angling education efforts with the development of Virtual Fishing Field Trip experiences based in the state of Florida, USA.
As the IGFA's Headquarters is located in South Florida, a renowned angling hot spot with a plethora of fishing opportunities, the IGFA Education staff will travel to new locations to fish and film their experience while educating viewers on recreational fishing basics, aquatic habitats and wildlife, fish identification, fishing regulations, safety measures, and how to be stewards of the environment.

Tune in for free each month, where we will explore new places and engage in new fishing tips and techniques in a series of Virtual Field Trips called Fishing Florida. This is just the start of the IGFA's Virtual Fishing Field trips. When it is safe to do so again, the IGFA plans to bring you more fishing experiences from other fishing spots around the world to teach you new angling practices and meet new fish.