Newly Approved IGFA World Records
To see all newly approved IGFA World Records since October 2020, please view this PDF.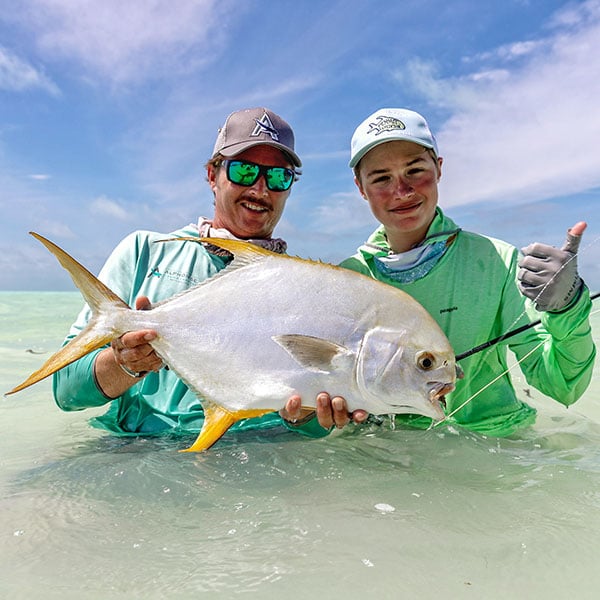 Sherbovich's Snubnose Pompano
On July 30, 2020, Kostya Sherbovich caught this 3.52-kilogram (7-pound, 12-ounce) snubnose pompano to set the IGFA Male-Junior World Record. Kostya was fly fishing the flats of Alphonse Island, Seychelles and landed the record catch in 12-minutes after it struck an Alphlexo crab fly. Congratulations, Kostya, on catching and releasing a nice fish to set the first junior world record for this species.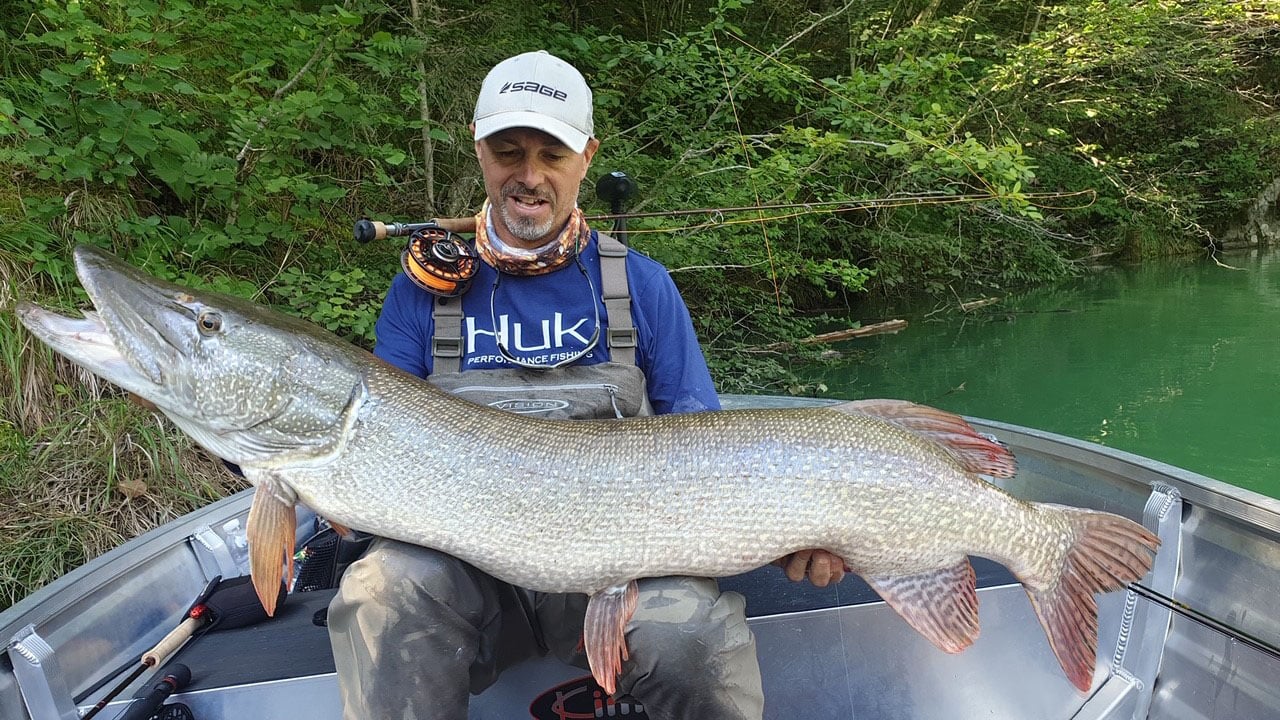 Pacchiarini's Northern Pike
On August 5, 2020, IGFA Representative, Paolo Pacchiarini caught this incredible 19.50-kilogram (43-pound) northern pike to set the new IGFA Men's 10-kg (20 lb) Tippet Class World Record. Paolo was fly fishing in Centro Cadore Lake, Italy and landed and released the record pike after a 10-minute fight. Paolo's new fly fishing record smashes the previous one set in 1996 by over twelve pounds! Congratulations, Paolo, on an incredible catch.
McCord's Largemouth Bass
Meredith McCord's impressive year is continuing to roll with the approval of this massive 3.8-kilogram (8-pound, 6-ounce) largemouth bass that set the new IGFA Women's 8-kg (16 lb) Line Class World Record. Meredith was fishing Lake Ezekiel, Texas and quickly landed and released the bass after it struck a Zoom Ultra Vibe Speed Craw. Although most of her records come on the fly, we think any of us would be thrilled to catch an 8-pounder on conventional tackle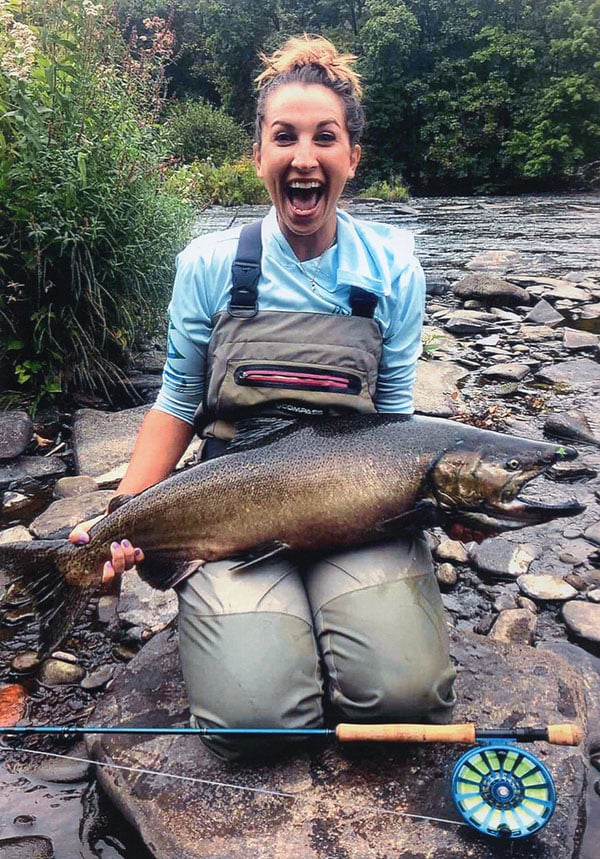 Caputo's Chinook Salmon
Theresa Caputo took the long trip north this year to catch the salmon run in Pulaski, New York. It yielded her not only her first but also second IGFA World Record including this beautiful 9.10-kilogram (20-pound, 1-ounce) Chinook salmon that set the new IGFA Women's 3-kg (6 lb) Tippet Class World Record. Theresa caught the record fish while fly fishing the Salmon River with a purple and chartreuse egg sucking leech pattern. Congratulations, Theresa, on an awesome fishing trip and your first two World Records.
.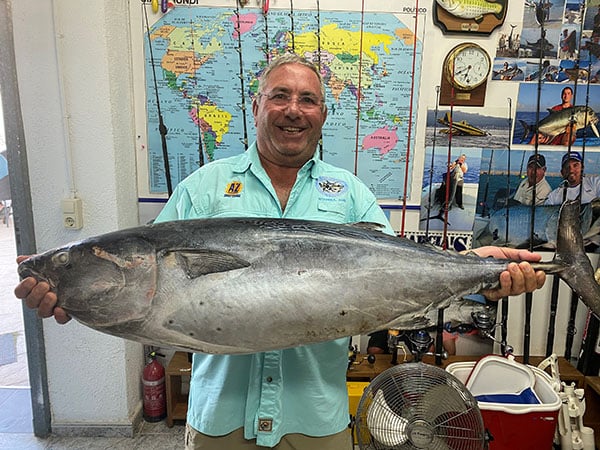 Roca's Little Tunny
Another long-standing record was toppled when Lorenzo Roca caught this 16.78-kilogram (36-pound, 15-ounce) little tunny to set the new IGFA All-Tackle World Record. On June 26, 2020, Lorenzo was fishing with sardines from his boat in La Ametlla de Mar, Tarragona, Spain, when he hooked the record fish. After a 15-minute fight, he was able to gaff the fish and secure another IGFA World Record.