Newly Approved IGFA World Records
To see all newly approved IGFA World Records since November 2020, please view this PDF.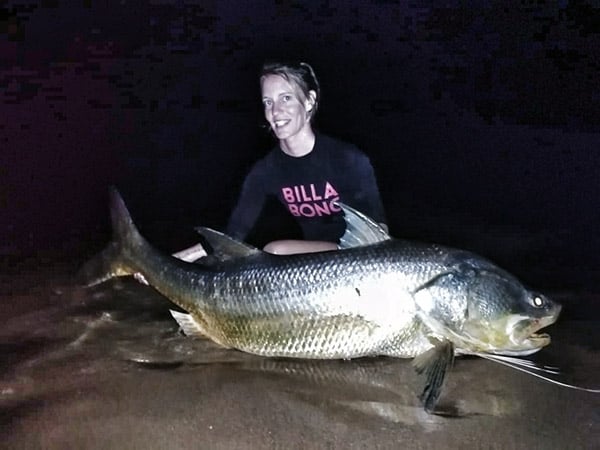 Langenhoven's Giant African Threadfin
On July 29, 2020, Judy Langenhoven caught this monster 42.50-kilogram (93-pound, 11-ounce) giant African threadfin to set the new IGFA Women's 15-kg (30-lb) Line Class World Record. The fish was caught in the Kwanza River in Angola and smashed the previous record of 10.70 kilograms (23 pounds, 9 ounces) by a wide margin.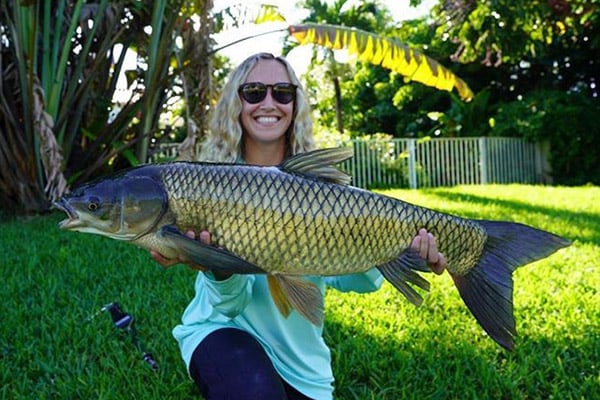 Anderson's Grass Carp
Rachel Anderson recently set the new IGFA Women's 10-kg (20-lb) Tippet Class World Record for grass carp with this beautiful 7-kilogram (15-pound, 7-ounce) fish that she caught in the canals of Dade County, Florida, last August. The record carp was caught on a berry-pattern fly and was landed after a seven-minute fight. This is Anderson's third IGFA World Record for grass carp in the past three months.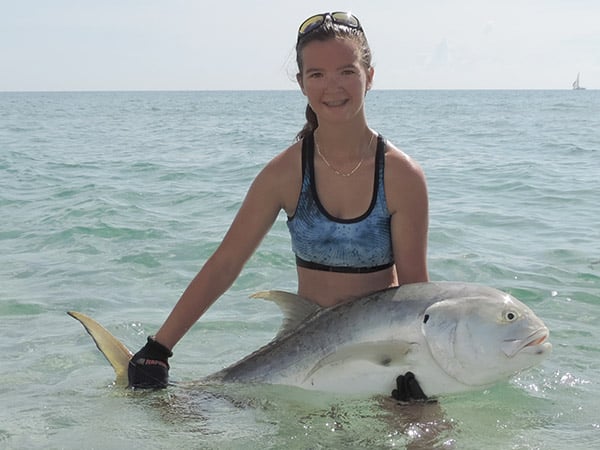 Hanzlik's Jack Crevalle
Emily Rose Hanzlik caught this stud 14.80-kilogram (32-pound, 10-ounce) crevalle jack this past June to set the new IGFA Female Junior World Record. Hanzlik was surf-fishing with a live ballyhoo in West Palm Beach, Florida, and landed and released the record catch after a 15-minute fight. Emily is no stranger to IGFA World Records as this marks her 31st in the books.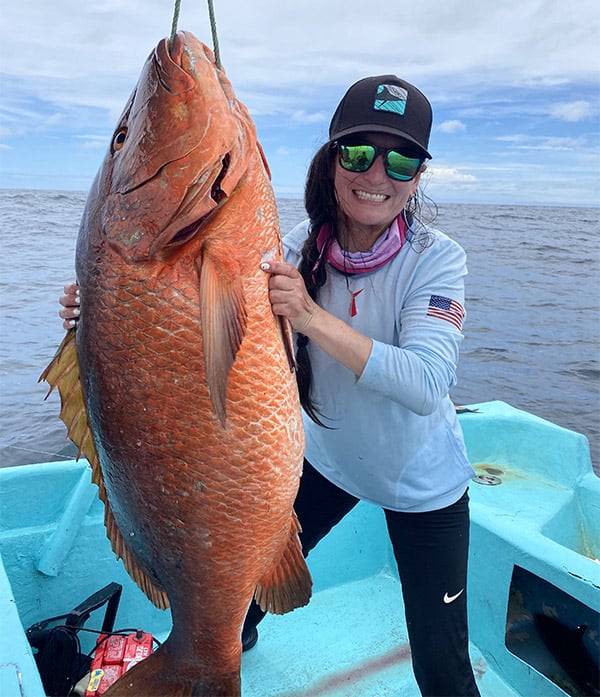 Sanchez's Pacific Cubera Snapper
Julieth Castro Sanchez, of Santa Rosa, Costa Rica, set the new IGFA Women's 24-kg (50-lb) Line Class World Record for Pacific cubera snapper with this impressive fish she caught in September 2020. The massive cubera weighed in at 32 kilograms (70 pounds, 8 ounces) and was caught on a Williamson jig off Esterillos Oeste, Costa Rica.
.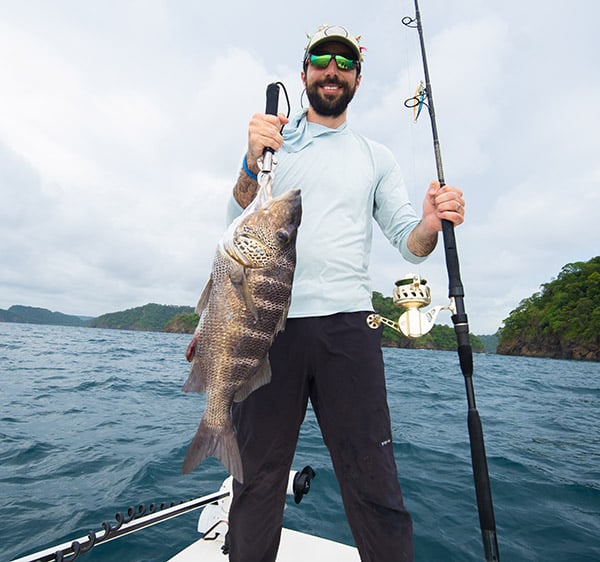 Hampl's Greybar Grunt
IGFA Representative Federico Hampl of Costa Rica recently caught this beautiful 4-kilogram (8-pound, 13-ounce) greybar grunt (Haemulon sexfasciatum) to set the first IGFA All-Tackle World Record for this species. Federico was working a Shimano jig off Bahia Culebra, Costa Rica, and landed the unique catch after a short fight. What makes this record so special is that the current maximum published size for this species is only 2.3-kilograms – which Federico nearly doubled with this catch! Another great record in the books for Federico, and a great contribution to science!