Newly Approved IGFA World Records
To see all newly approved IGFA World Records since November 2020, please view this PDF.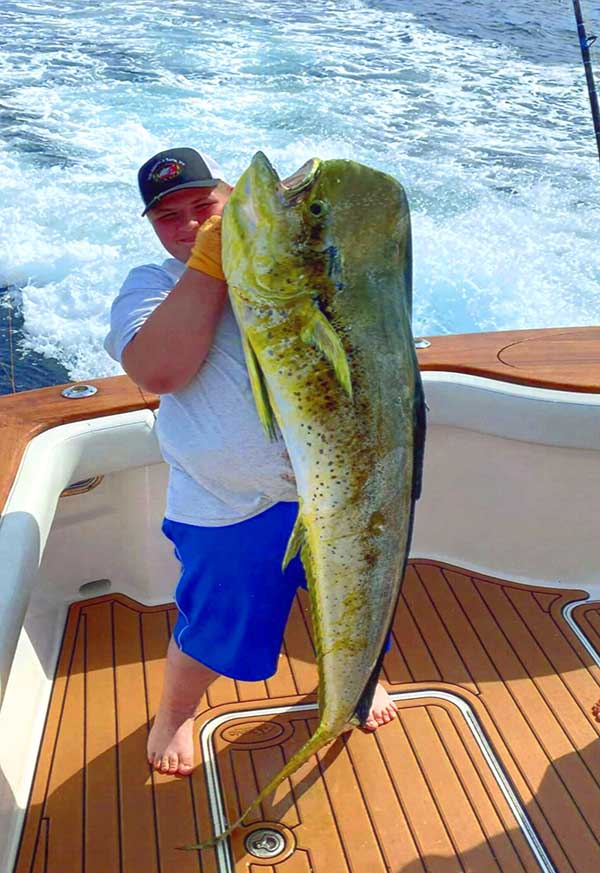 Keel's Dolphinfish
Hunter James Keel, age 12, landed this enormous dolphinfish on August 31, 2020, to set the new IGFA Male Junior Record for the species. Keel's fish weighed in at an impressive 29.48 kilograms (65 pounds) and was caught while fishing Washington Canyon off the coast of Maryland. The fish ate a trolled ballyhoo and was landed after a 17-minute fight, breaking the previous record by nearly four pounds.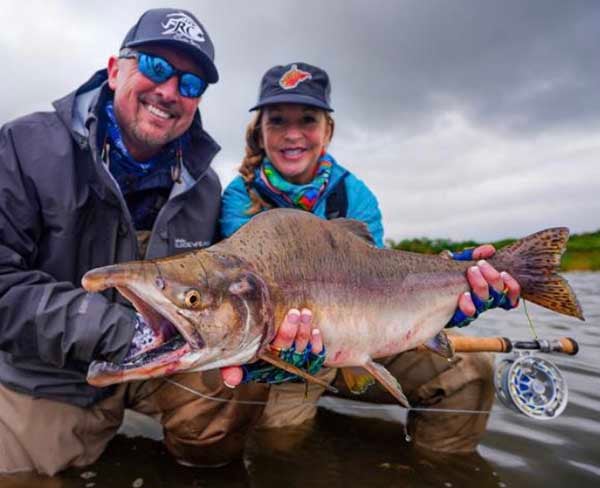 Fleming's Pink Salmon
On August 9, 2020, Michelle Fleming set the new IGFA Women's 3-kg (6-lb) Tippet World Record for pink salmon with this beautiful 2.72-kilogram (6-pound) fish that she caught while fishing the Naknek River, Alaska. Fleming was throwing pink stream fly and needed around ten minutes to land the fish, which she quickly weighed, documented, and released alive.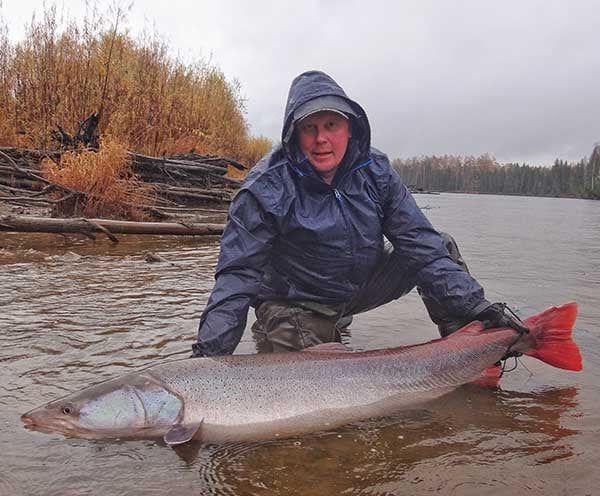 Mamaev's Taimen
While fly fishing the famed Tugur River in Russia on October 4, 2020, Maxim Mamaev landed this massive 156-centimeter taimen to set the IGFA All-Tackle Length Record for the species. Mamaev landed the record taimen while throwing a custom Tugur mamai fly, and his new record easily broke the previous record of 140 centimeters (55 inches).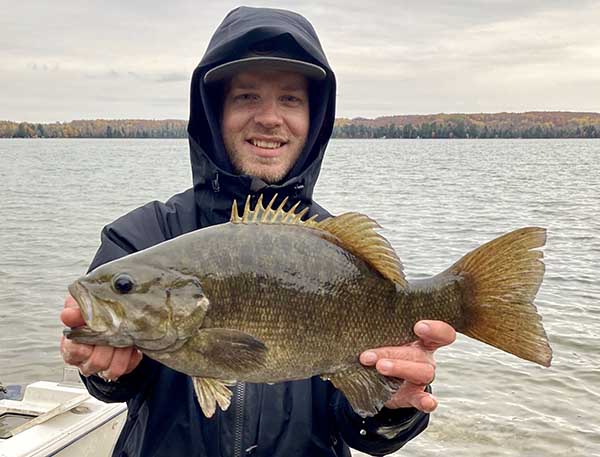 McCormack's Smallmouth Bass
On October 22, 2020, Spencer Alan McCormack caught this impressive 2.86-kilgram (6-pound, 5-ounce) smallmouth bass to set the IGFA Men's 6-kg (12-lb) Tippet Class World Record. McCormack caught and released the record smallie while fishing on Larks Lake, Michigan, after it took the minnow-pattern fly he was casting.
.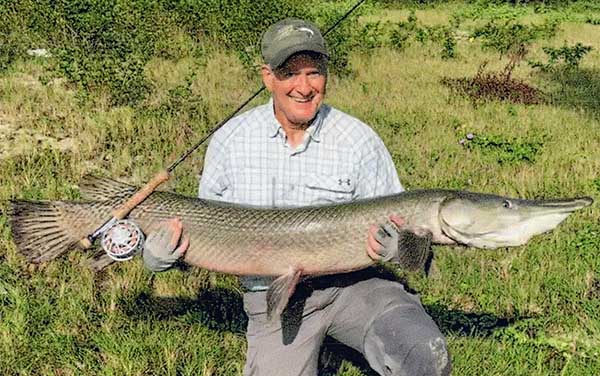 Schmid's Alligator Gar
On September 9, 2020, James Schmid caught and released this quality 24.04-kilogram (53-pound) alligator gar to set the new IGFA Men's 6-kg (12-lb) Tippet Class World Record. Schmid caught the fish on a custom streamer while fly fishing the Trinity River, Texas, with IGFA Captain Kirk Kirkland. Schmid's fish shattered the previous record of 10.83 kilograms (23 pounds, 14 ounces).