A Bipartisan Win for Gulf Reef Fish Conservation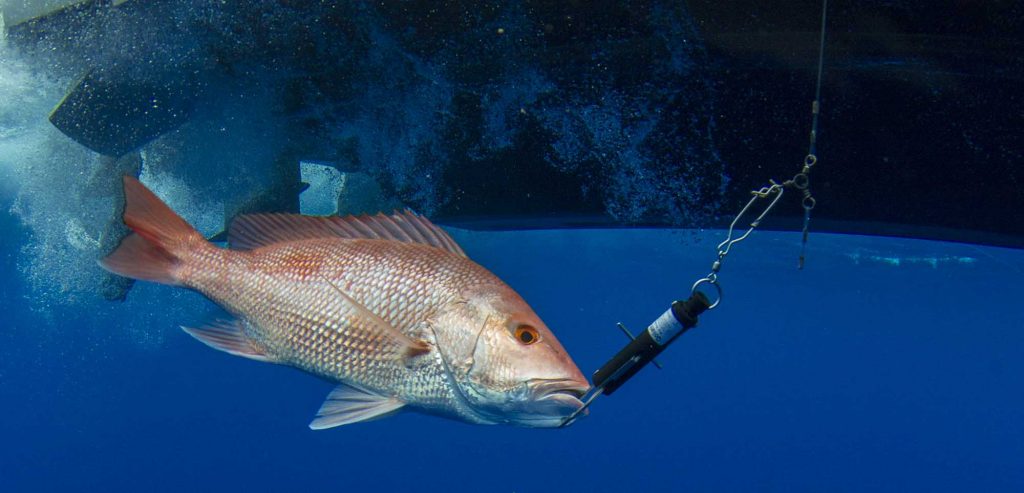 On January 13th, a step forward for reef fish conservation in the Gulf of Mexico was made as H.R. 5126, the Direct Enhancement of Snapper Conservation and the Economy through Novel Devices Act (DESCEND) was signed into law. This law will now require the use of descending devices or venting tools while fishing for reef fish in the federal waters of the Gulf of Mexico and includes both recreational and commercial hook and line fisheries.
Back in September 2020, a coalition of fishing, boating, and conservation groups, including IGFA, sent a letter to U.S. House representatives urging the passage of the DESCEND Act. The letter acknowledges the importance of recreational fishing in the Gulf of Mexico with 2.6 million anglers contributing $13.5 billion to the annual economy and supporting well over one hundred thousand jobs. Ensuring the health of these fisheries for future generations should be a priority and management strategies that minimize bycatch and maximize survival are a critical, necessary step.
Snapper and other reef fish are released alive for a variety of reasons including regulations on size, seasons, bag limits, or by those practicing catch and release. Many of these fish, brought up quickly from depth, show signs of barotrauma due to the rapid change in pressure. This prevents the released fish from swimming back down and often results in wasteful fish mortality. Considering the importance of species like red snapper, unnecessary mortality is a major concern from a conservation and fishery management perspective but also economically. The use of descending devices or venting tools can assist these released fish to swim back down to the depths where they were captured, which maximizes their chance of survival.
The requirement of a descending device or venting tool is already in place in several West coast states and in South Atlantic federal waters meaning the DESCEND Act will align the Gulf of Mexico with other U.S. fishing regions.
What is a descending device?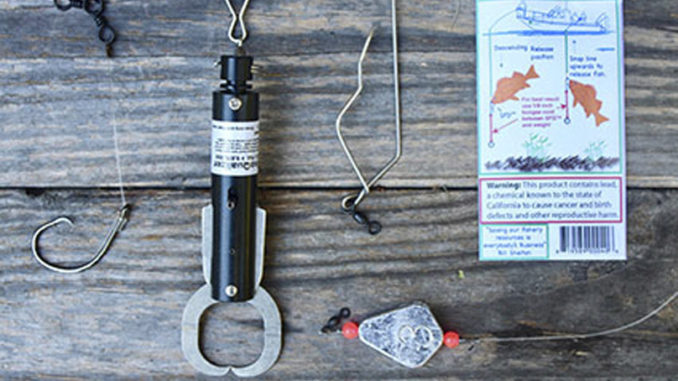 A variety of designs exists to assist fish suffering from barotrauma back down to deeper waters. In general, they consist of mouth clamps, inverted hooks, or fish elevators (boxes) to hold the fish while it is lowered deep enough to allow recovery through recompression. These devices allow anglers to release fish without excessive handling or more invasive venting methods. Now, you may have heard of venting tools as they have been used for years by reef anglers. A venting tool is a sharp hollow needle-like device that is inserted into the fish's abdomen to release the excess gas prior to allowing the fish to swim back to depth on its own. Using a venting tool takes a bit of practice but, if done correctly, can successfully relieve a fish of barotrauma. The Florida Fish and Wildlife Conservation Commission states, "Descending devices and venting tools should only be used when fish show one or more signs of barotrauma and cannot swim back down on their own. It is essential to work quickly when using these tools and return the fish to the water as soon as possible. Anglers should choose the device and method they are most comfortable with and that best fits the situation.
The IGFA applauds the passage of the DESCEND Act and believes this step forward for marine conservation will promote healthier populations of our favorite reef fish into the future.