IGFA Representative Feature
Shamin Shaimah, Malaysia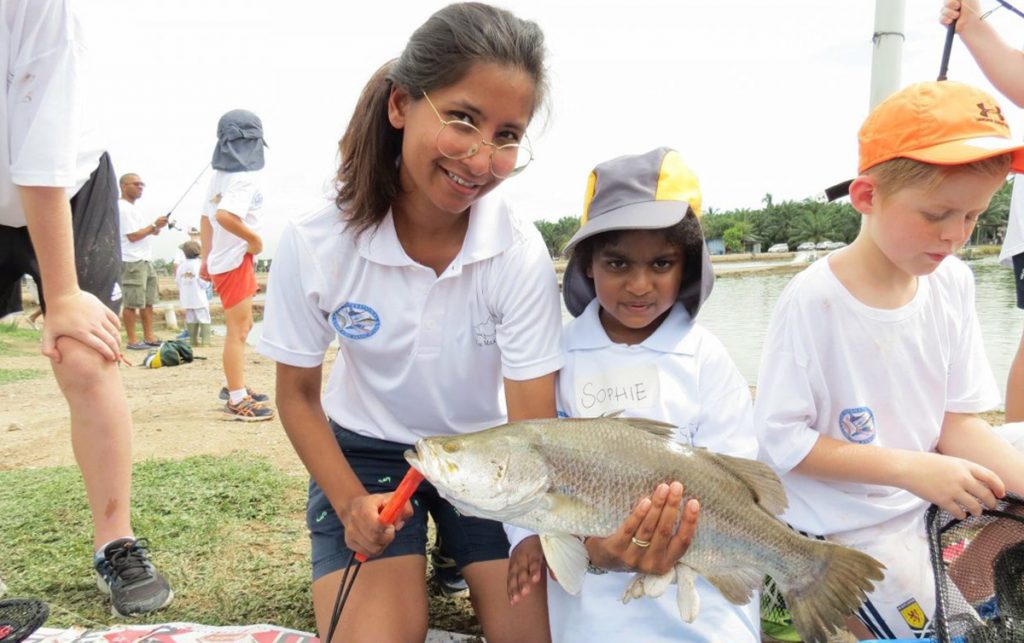 Since 2014, Shamin Shaimah, The Milkfish Lady, has introduced children and adults alike to the basics of fishing, sustainability, and conservation through community-related events, talks, tournaments and more.
Shamin gained the nickname "The Milkfish Lady" from a professional fly fisherman following a viral video of her unexpectedly catching a milkfish; a species that is highly sought after by anglers. Shamin's professional experience was in special education and school management. Seeing how angling and child development could go hand-in-hand, she created a complete sportfishing training course that first found its way into major international schools as a private co-curricular activity.

Shamin's course grew in popularity and eventually became available to the public through weekend family fishing sessions and other events. Children as young as four years old were landing barramundi, catfish, grouper, sailfish, and more! Realizing the power of the platform she had created, Shamin focused much of her efforts on the introduction of conservation by teaching proper fish handling and catch and release practices.

In 2018, The Milkfish Lady became an IGFA Education Partner and the very first recipient of the IGFA's Passports to Fishing program, which Shamin translated into Bahasa Malaysia, the country's official language, which was another major accomplishment for Shamin. The IGFA kit has been and continues to be used in Malaysia and Singapore for the IGFA's education initiative to teach 100,000 kids to fish in locations around the globe, helping to build a new generation of educated, ethical and accomplished anglers.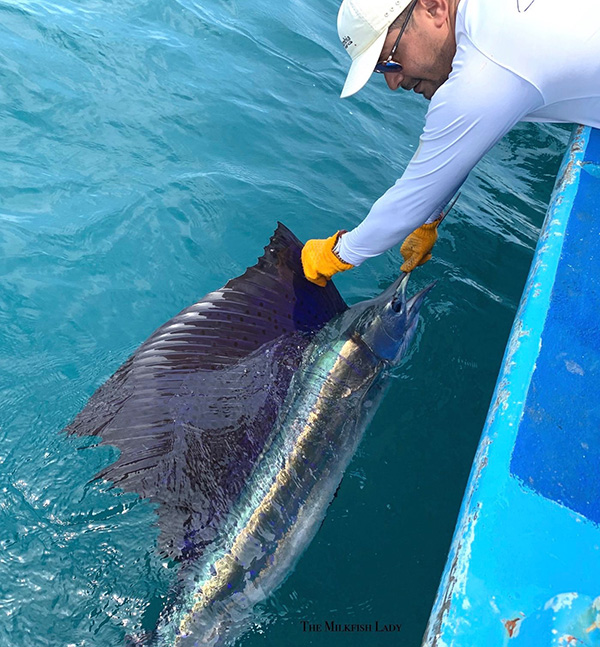 The impact of Shamin's service to the industry has been featured on Malaysian radio shows and magazines, which has helped draw participation from local communities, private and public schools, parks, yacht shows and corporate groups. The Milkfish Lady will be launching a Passports to Fishing Malaysia Tour and has plotted the route over six states in Malaysia with a closing event happening in Kuala Lumpur City.
As a conservationist, Shamin's next plan is to kickstart conservation efforts for sailfish in Kuala Rompin, located in the state of Pahang, Malaysia, through the IGFA's IGFA Great Marlin Race satellite tagging program. Shamin has pledged that the first round of promotions will see her own personal investment of one tag to be deployed this year to begin research and data collection. Shamin is especially excited to launch with effort, as it will be the first time such an effort has been put together to better understand the Indo-Pacific sailfish off Malaysia.
Shamin is a brand ambassador for PENN Fishing, Ugly Stik and Berkley under Pure Fishing Malaysia, and has competed in the Royal Pahang Billfish International Challenge for Team PENN Fishing for the past two years.
The IGFA is proud to have Shamin as an IGFA Representative and we look forward to doing great thing together for the sport in Malaysia.