Newly Approved Slam & Trophy Fish Clubs
To see all newly approved IGFA Slams & Trophy Fish clubs since February, 2021 please view this PDF.
Mackie's Inshore Grand Slam

Kurt Mackie recently traveled to Playa Blanca, Mexico, where he accomplished the coveted IGFA Inshore Grand Slam on fly tackle, releasing a tarpon, permit and bonefish on the same day while fishing with local guide Jorge Angelo Tut.
Sitnikov's Offshore Grand Slam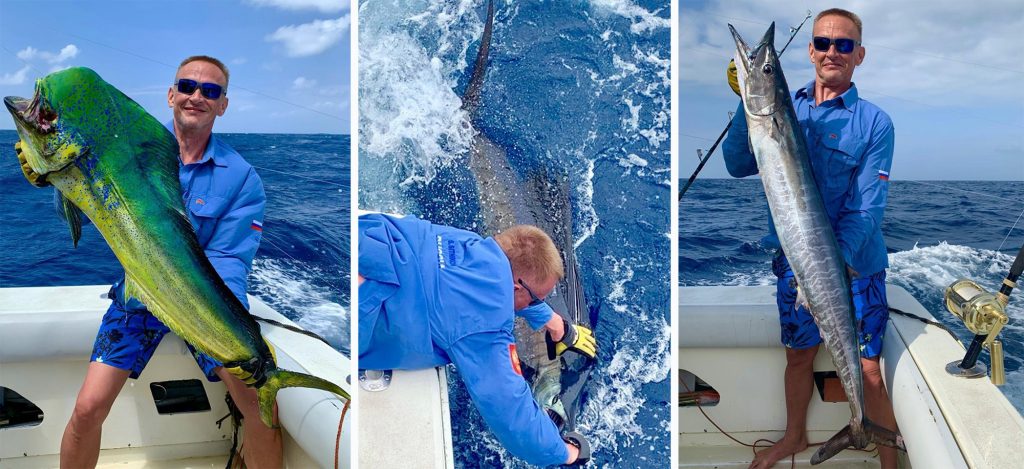 This is a reminder that there is no time limit to support IGFA slam applications! Russian angler Sergey Sitnikov recently submitted this IGFA Offshore Grand Slam which he caught back on February 8, 2019. Sergey was fishing out of Diani, Kenya, and successfully landed a dolphinfish, wahoo, and sailfish while trolling aboard the Shuwari, captained by Bryan Matabi. Congratulations Sergey on an impressive day offshore!