Newly Approved IGFA World Records
To see all newly approved IGFA World Records since February 2021, please view this PDF.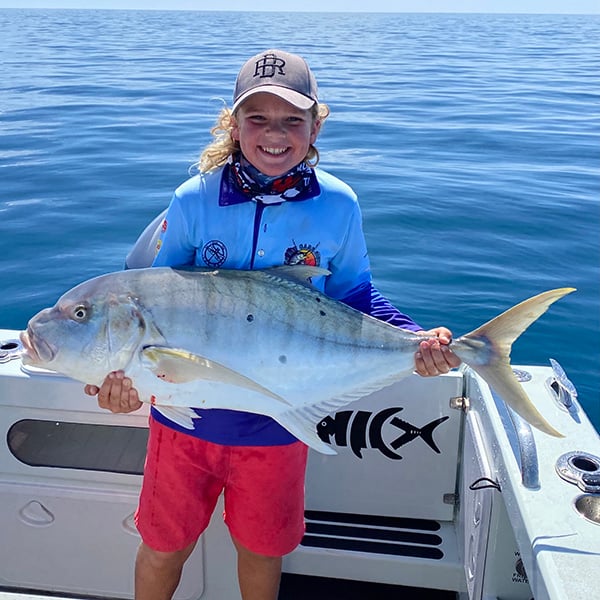 Grasso's Golden Trevally
Aussie angler Max Grasso, age 10, recently caught this massive 13.06-kilogram (28-pound, 12-ounce) golden trevally to set both the IGFA Men's 10-kg (20-lb) Line Class and the IGFA Men's Smallfry World Record for the species. Max was fishing in Exmouth, Western Australia, when the record fish ate his metal jig. After a 15-minute battle the record trevally was brought to the boat. Congratulations, Max on an amazing catch and two new records!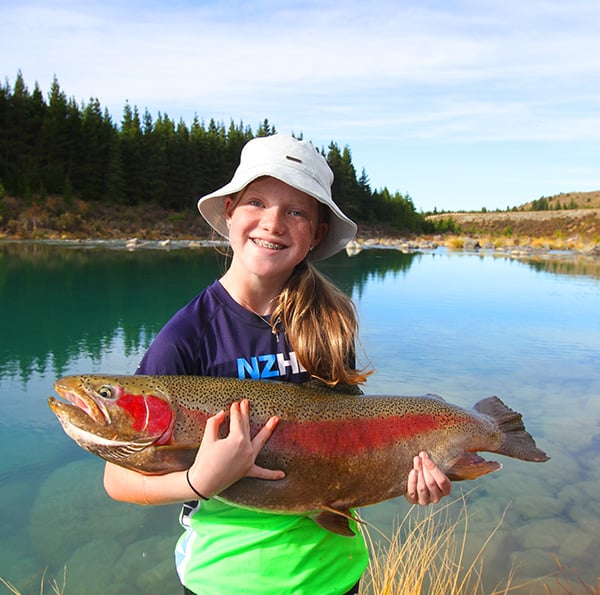 Armistead's Rainbow Trout
Kiwi angler Olive Armistead, age 11, recently landed this impressive 8.61-kilogram (18-pound, 15-ounce) rainbow trout to set both the IGFA Women's 3-kg (6-lb) Line Class and Female Junior World Records for the species. Olive was fishing the Ohau River in Twizel, New Zealand, when this record rainbow ate the lure she was casting. An experienced angler, Olive made quick work of the fish and was able to net it after a quick five-minute fight. After the proper information was recorded and photos taken, and the fish was safely released back into the river. Congratulations, Olive on an unforgettable catch and two amazing new records.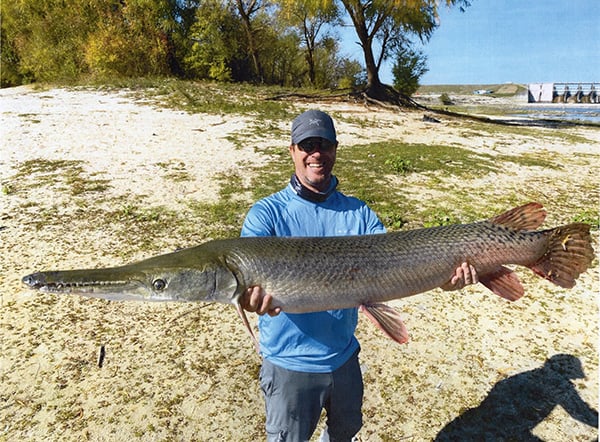 Weston's Alligator Gar
Arthur Weston, who already holds several Line Class records for alligator gar, recently added another one to his list. While fishing the Trinity River, Texas, Weston landed this 17.24-kilogram (38-pound) alligator gar to set the IGFA Men's 1-kg (2-lb) Line Class World Record for the species. Fishing with IGFA Captain Kirk Kirkland aboard his infamous Garship Enterprise, Arthur was able to land the record gar after a tense 30-minute battle. Congratulations Arthur and Capt. Kirk on an impressive feat on light tackle!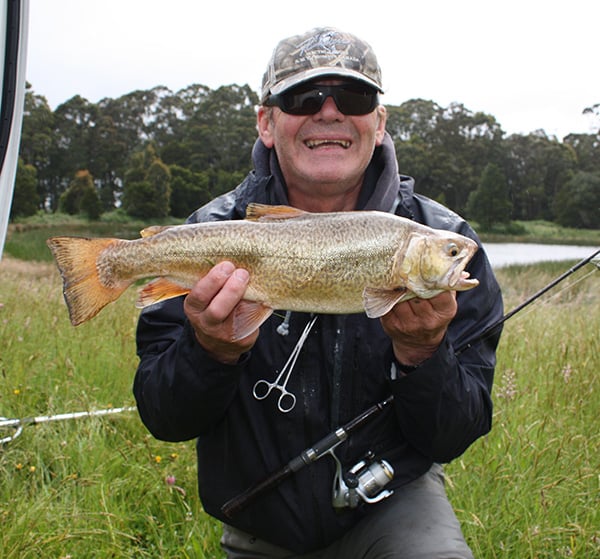 Bluch's Tiger Trout
Aussie angler and seasoned record angler Frank Bluch recently caught this 1.70-kilogram (3-pound, 12-ounce) tiger trout to set the new IGFA Men's 1-kg (2-lb) Line Class World Record for the species. Bluch was fishing in the Central Highlands of Victoria, Australia when this record tiger trout struck his roostertail. This fish surpassed the previous record by 0.73 kilogram (1-pound, 10- ounces), which had stood for 23 years.
.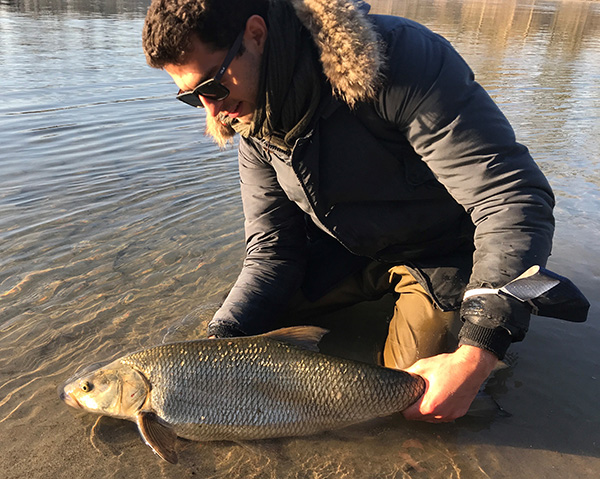 Schenone's Asp
Italian angler Michelangelo Schenone recently caught and released this 69-centimeter asp to set the new IGFA All-Tackle Length Record for the species. Michelangelo was fishing the Ticino River, Italy, when this trophy asp ate the Molix Jig he was casting. After a brief fight, he was able to land and properly document the catch, before safely releasing the fish back into the river.