IGFA Releases the 2021 World Record Game Fishes Book
Get your copy of angling's most prized annual publication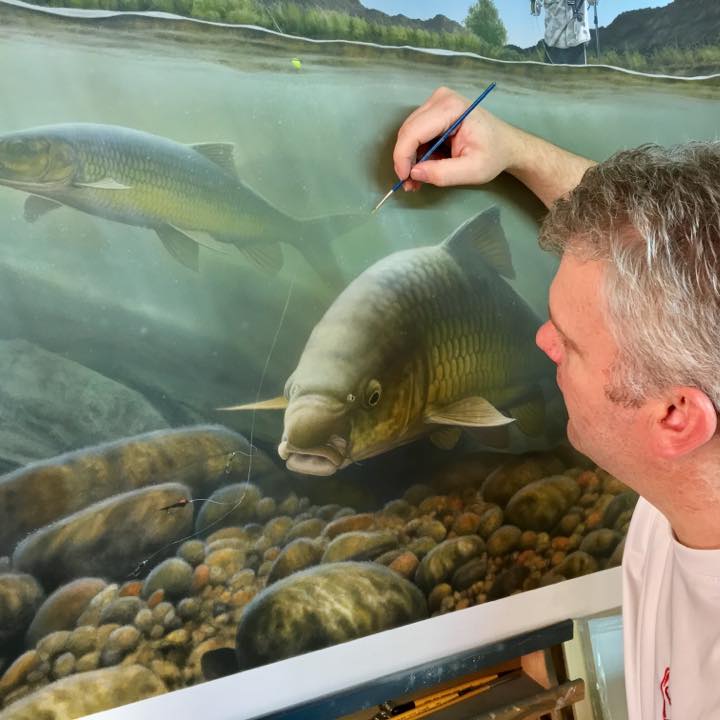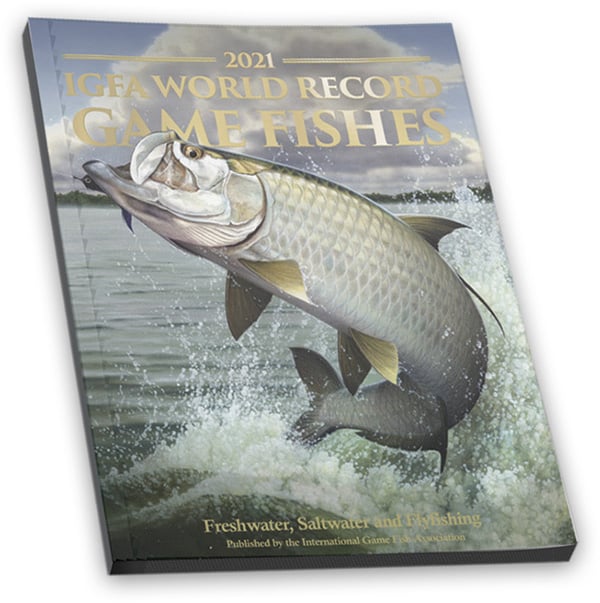 The IGFA recently announced the release of the highly anticipated 2021 IGFA World Record Game Fishes book, the world's most definitive publication of recreational angling records and the organization's signature membership benefit.
The first thing to catch your eye with the 2021 edition is the beautiful wrap-around cover of Trophy Tarpon, from renowned South African marine artist Craig Bertram Smith.
Open the cover and in addition to the comprehensive listing of IGFA World Records and Slam & Trophy Clubs, the 2021 issue features five incredible feature articles by industry authorities, including discovering incredible biodiversity and fisheries in Fishing the Solomon Islands: Where Variety is the Spice of Life by Sam Mossman, exploring an angler's dream in The Spectacular Seychelles by Sam White, uncovering the comprehensive history of shallow-water boat design in The Evolution of the Flats Skiff by Chris Morejohn, learning the history of fly fishing's transition over the years in The Evolution of Fly Fishing from Fresh to Saltwater by Monte Burke, and uncovering the facts behind native trout in North America in Wild Trout of the Wild West by Steve Quinn.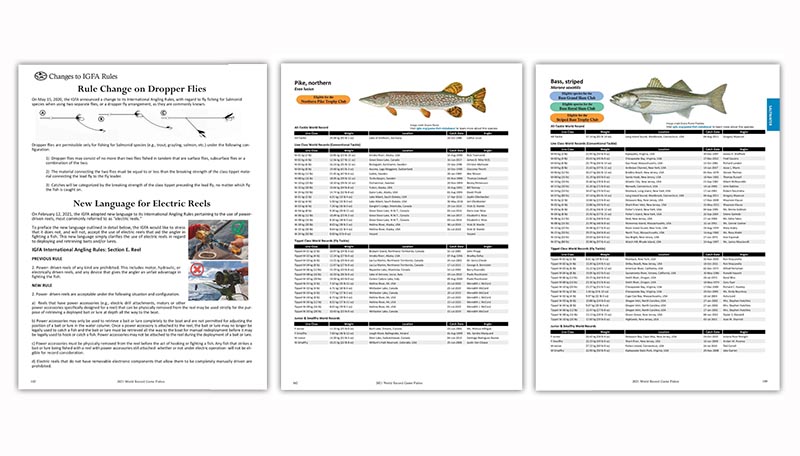 "We are very proud to release the 2021 IGFA World Record Game Fishes book," said IGFA President Jason Schratwieser. "This is something our members and anglers around the world look forward to every year and we are excited to provide them with this incredible publication, which we feel is one of our best yet."
The 2021 IGFA World Record Game Fishes book also includes an updated version of IGFA's International Angling Rules, valuable information on IGFA Clubs, Captains and Guides, Weigh Stations and Representatives designed to help recreational anglers connect with each other and access a wealth of relevant and timely information.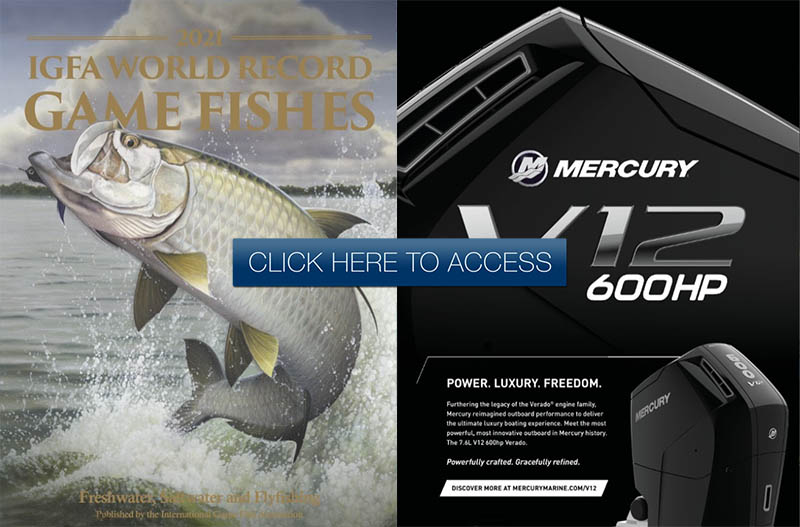 The IGFA World Record Game Fishes is an annual publication and a signature benefit of your IGFA Membership. The printed version of the annual publication is sent to all current members at the Individual Membership level or higher, which is $50 per year. All paying members of the IGFA receive access to the annual publication. IGFA publications, past and present, are available for online access only through the IGFA's Digital Membership at $20 per year.