Newly Approved Slam & Trophy Fish Clubs
To see all newly approved IGFA Slams & Trophy Fish clubs since March, 2021 please view this PDF.
Clare's Trophy Peacock Bass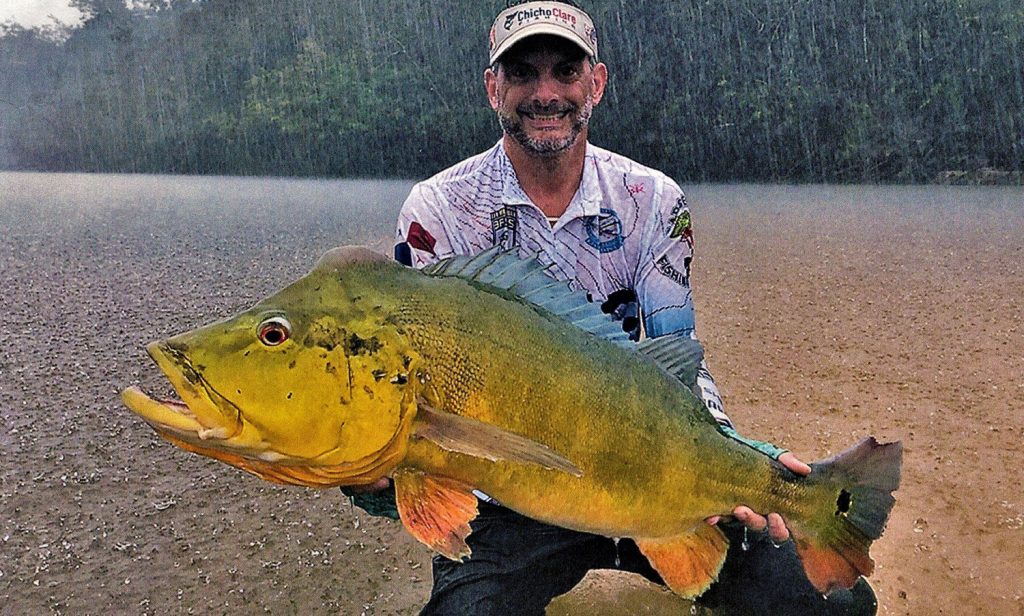 IGFA Representative Horacio Clare III, of Panama, recently submitted this stunning 11.7-kilogram (25-pound, 8-ounce) speckled peacock to become the newest member of the IGFA Trophy Peacock Club. This was one of several 20-plus pound peacocks that he caught during a recent excursion. He was fishing the Mataven River in the Amazon Basin of Colombia when he landed this trophy fish while casting a spinnerbait. Congratulations on a beautiful fish!
McAndrews Trout Grand Slam

Dr. Christopher T. McAndrew had a wonderful day fly fishing in Pennsylvania on May 16, 2020, when he landed a brook, rainbow, and a brown trout, securing himself an IGFA Trout Grand Slam. He was also able to land a wild brown trout which to many would be a common occurrence but in Pennsylvania is quite a rare accomplishment!