Newly Approved IGFA World Records
To see all newly approved IGFA World Records since March 2021, please view this PDF.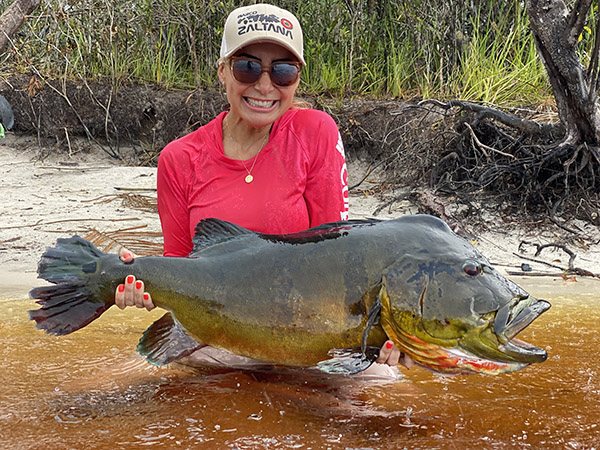 Methner's Speckled Peacock
Gerusa Reis Methner recently had this 90-centimeter speckled peacock approved to tie the IGFA All-Tackle Length record for the species. Gerusa was fishing on the Uneuixi River in Brazil when this large peacock struck the lure she was casting. After a short five-minute fight, she was able to get the proper measurements and release the fish safely. Congratulations Gerusa, on a beautiful fish!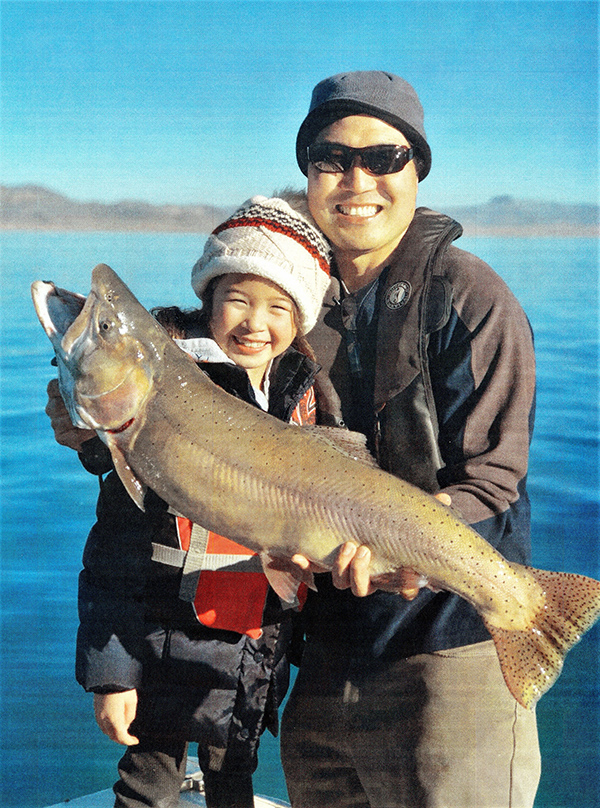 Kate Kwak, age 7, landed this impressive 6.63-kilogram (14-pound, 10-ounce) cutthroat trout on December 20, 2020, setting both the IGFA Female Smallfry and Women's 4-kg (8-lb) Line Class World Records for the species. Kate's family was trolling on Pyramid Lake in Nevada when the record cutthroat struck, and she landed the fish after a short five-minute fight. An impressive accomplishment on light line for the young angler!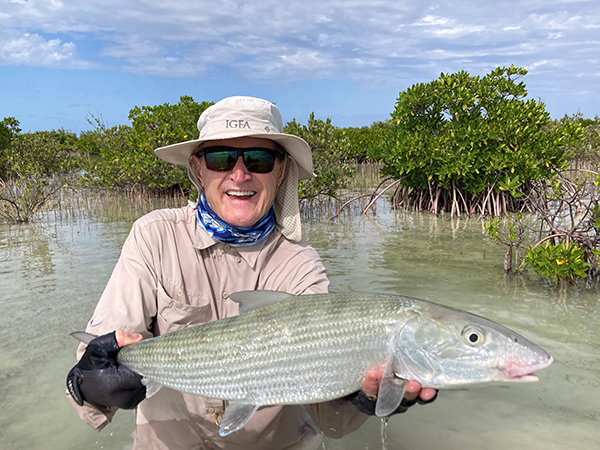 Forszpaniak's Atlantic bonefish
IGFA Representative Dr. Jan Forszpaniak had a very successful trip to the Turks & Caicos earlier this year, where he landed two IGFA All-Tackle Length World Records for Atlantic bonefish! Jan landed a 58-centimeter fish on January 21, 2021, and then surpassed his own record with a beautiful 64-centimeter fish on February 3, 2021. Both fish were landed on fly tackle and released alive after the proper measurements and photos were taken.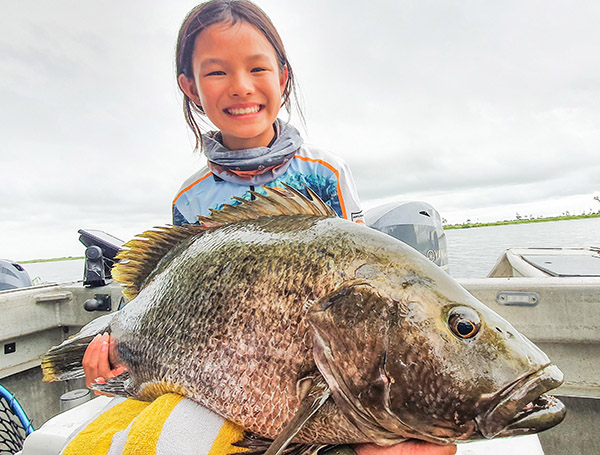 Yip's Papuan Black Snapper
Caitlin Yip, age 12, caught this impressive 8.62-kilogram (19-pound) Papuan black snapper several months ago which was recently approved as the new IGFA Female Junior World Record for the species. Caitlin's family is no stranger to Papuan black snapper records, as they currently hold several. Caitlin was fishing on the Fly River in Papua New Guinea when this beautiful fish ate the Halco lure she was trolling.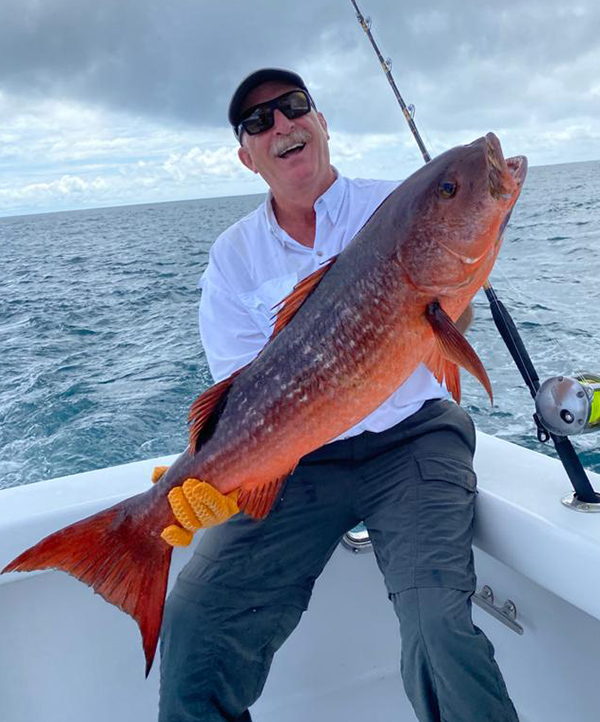 Hampl's Mullet Snapper
The Hampl family has the mullet snapper game figured out in Central America! Christian Hampl recently had this 11.45-kilogram, (25-pound 4-ounce) mullet snapper approved as the new IGFA Men's 24-kg (50-lb) Line Class World Record for the species. He landed this huge snapper while fishing live bait in Golfo de Chiriquí, Panama. Christian then proceeded to catch a larger 11.65-kilogram (25-pound, 11-ounce) mullet snapper a few weeks later and surpass his own record!