Online IGFA World Record Submissions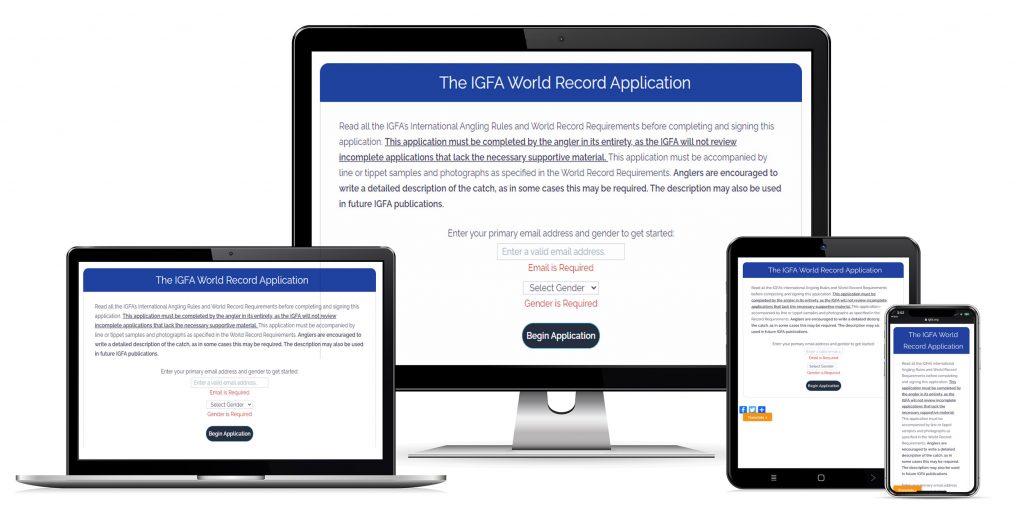 The IGFA would like to remind anglers about the new online submission portal for IGFA World Record applications. This is the first step in a process of digitalizing applications for IGFA Grand Slam Clubs, IGFA Trophy Clubs, and IGFA Catch Certificates.
As the leading authority of international angling rules and keeper of world records for more than 80 years, the IGFA continues to modernize its infrastructure to help make the submission of IGFA World Record applications easier and more efficient for our members around the world.
The new online IGFA World Record application process provides an enhanced experience for anglers while simultaneously improving the IGFA's efficiency of the review and approval process of world record applications. The online form mirrors the traditional application and requires the same information to submit a potential IGFA World Record.
While the online form allows the user to submit all of the information required for a potential IGFA World Record online, including photos and documentation, the line and terminal tackle must still be mailed to the IGFA Headquarters for review and testing.