Newly Approved IGFA World Records
To see all newly approved IGFA World Records since June 2021, please view this PDF.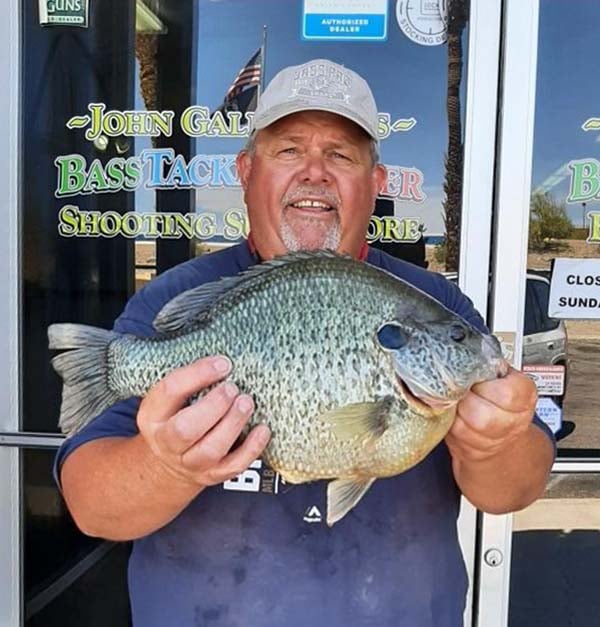 Farchione's Redear Sunfish
If you follow fishing updates on social media and the internet, you most likely saw this incredible fish, which has now officially been approved as the new IGFA All-Tackle World Record for redear sunfish! Congratulations to Thomas Farchione for this enormous 2.83-kilogram (6-pound, 4-ounce) redear sunfish that he caught on May 4, 2021, while fishing Lake Havasu, Arizona, US. Thomas was using a nighcrawler for bait and needed only a few minutes to land the impressive new IGFA World Record.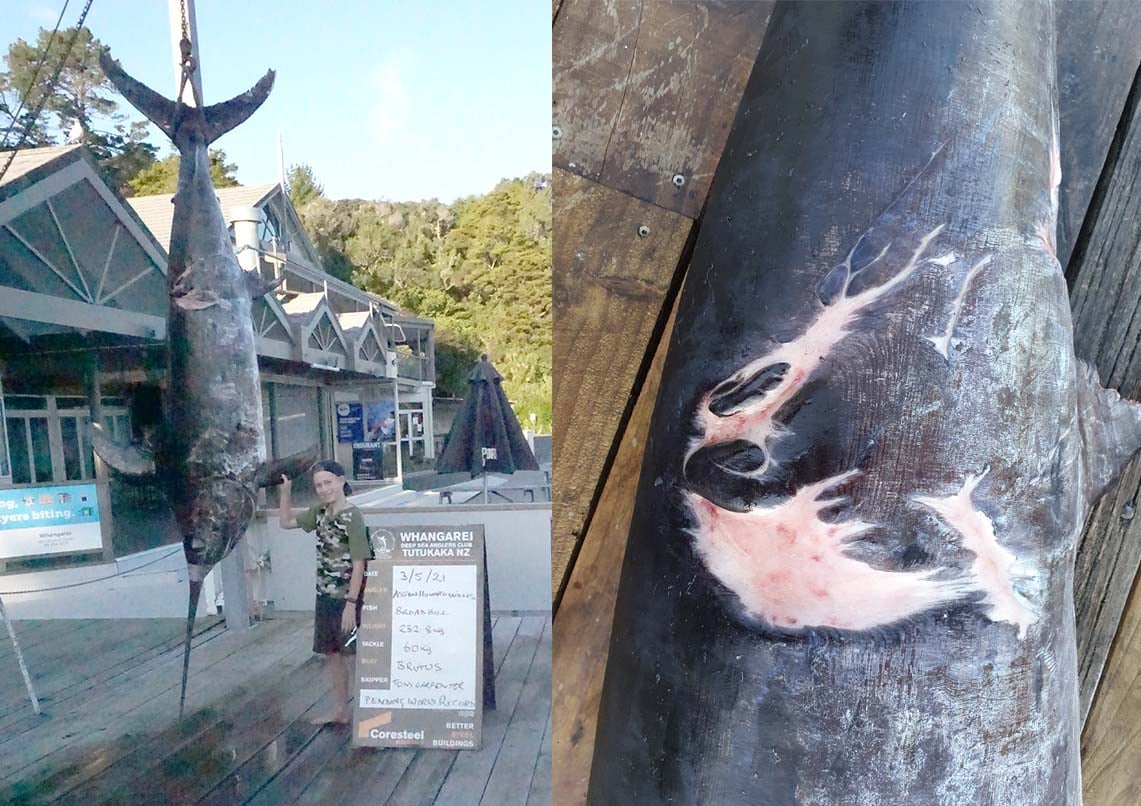 Howard-Willis' Swordfish
Aston Howard-Willis, age 11, landed this massive 232.80-kilogram (513-pound, 3-ounce) swordfish on March 5, 2021, to set the IGFA Male-Junior World Record for the species. Aston was fishing off Great Barrier Island, New Zealand, when the record sword ate the squid he had rigged for bait. An interesting spin on this record claim is that from the looks of it, this sword had a close encounter with a substantially large shark, most likely a mako, at some point in its life as the wounds are clearly not fresh. Under IGFA International Angling Rules, mutilation to the fish prior to landing or boating the catch caused by sharks, boats, or other marine life, results in a disqualification. However, injuries that have occurred prior to the fight, such as this case, will not disqualify the catch. Congratulations Aston on an amazing accomplishment and a great fish!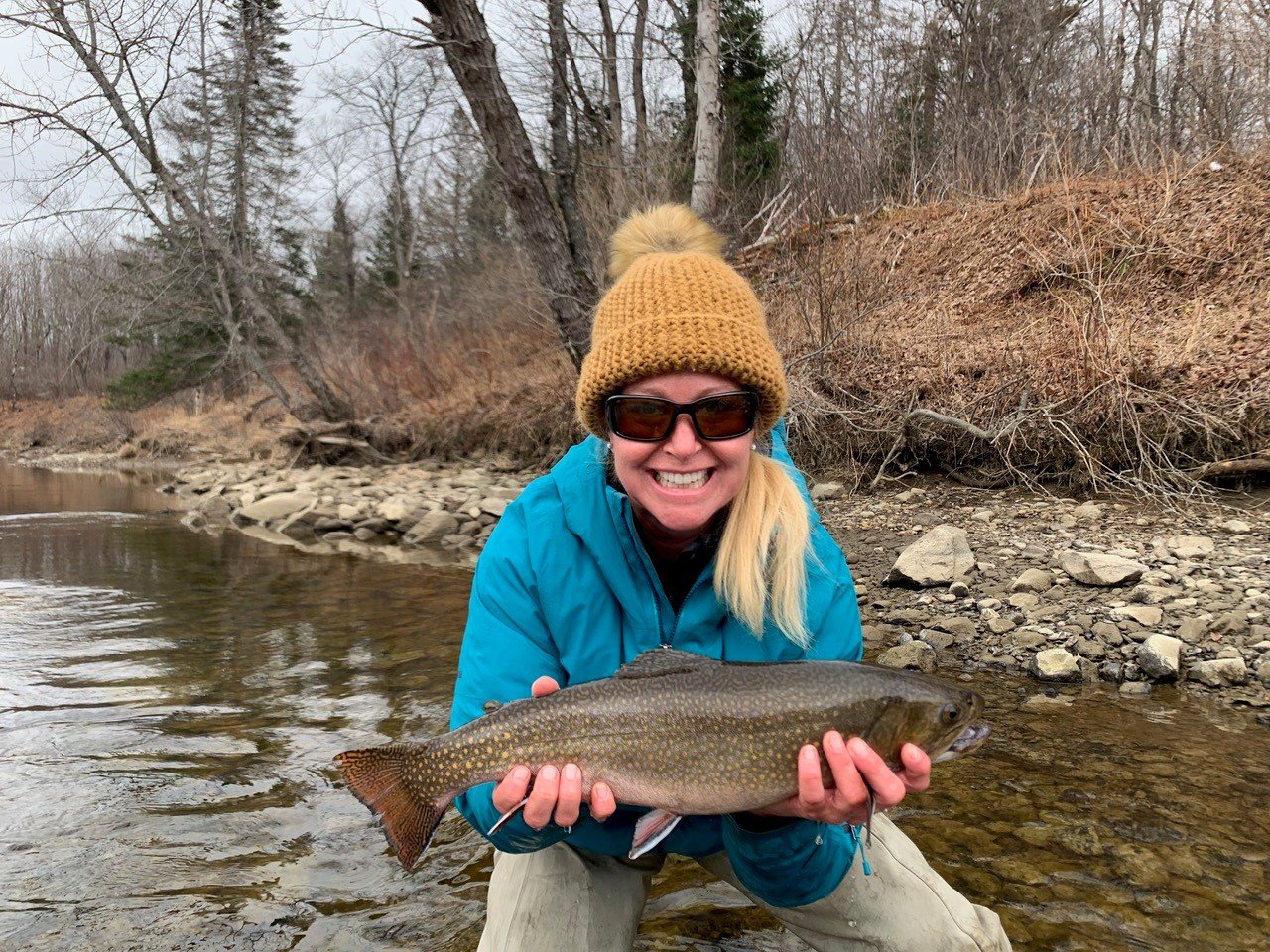 Nute's Brook Trout
Heidi Nute recently submitted this 1.36-kilogram (3-pound) brook trout to set the new IGFA Women's 2-kg (4-lb) Tippet Class World Record for the species. Heidi was fishing with Kris Thompson in the Rangeley Lakes region of Maine, US, on April 5, 2021, when this beautiful brooky took her hothead bunny leech. Heidi is no stranger to brook trout records, as she currently holds the IGFA Women's 3-kg (6-lb) Tippet Class World Record as well. Congratulations to Heidi on a nice fish and another IGFA World Record.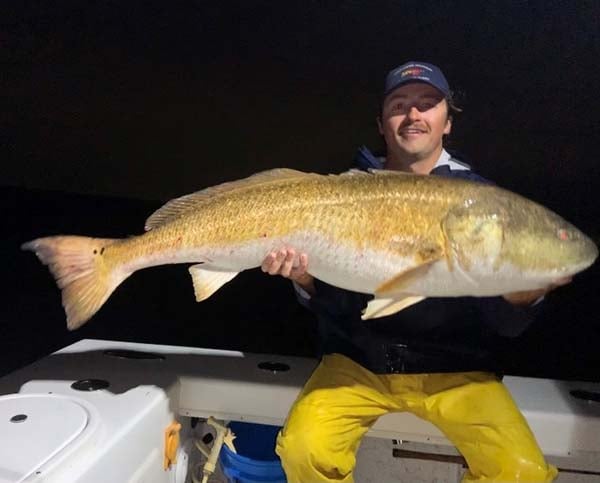 Limroth's All-Tackle Length Red Drum
Jack Limroth recently submitted this massive 127-centimeter red drum he landed on June 3, 2021, to set the IGFA All-Tackle Length World Record for the species. Jack was fishing the Chesapeake Bay out of Virginia, US, when he landed this big redfish on a custom jig. He fought the fish for 15 minutes before bringing it to the boat. After taking the proper measurements and documentation, the fish was safely released back into the Chesapeake.
.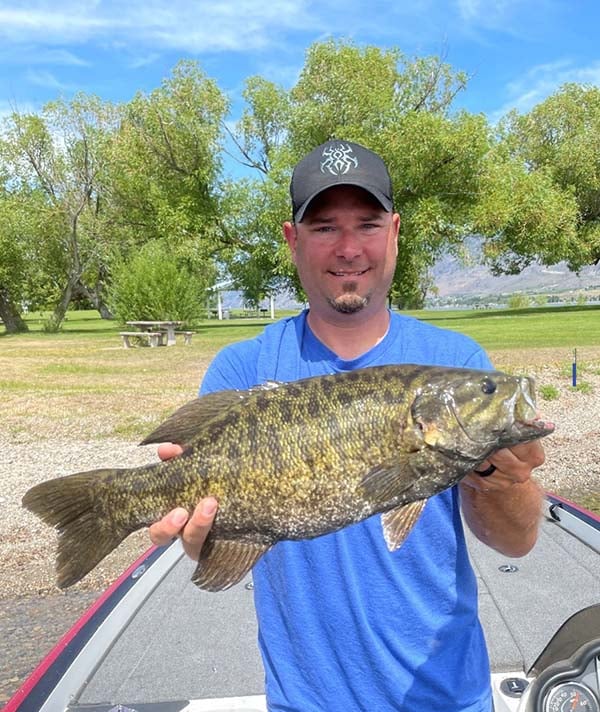 Hoelzle's Smallmouth
Shane Hoelzle recently submitted this 3.43-kilogram (7-pound, 9-ounce) smallmouth bass to set the new IGFA Men's 1-kg (2-lb) Tippet Class World Record for the species. Shane was fishing Osoyoos Lake, Washington, USA, on May 23, 2021, when this beautiful smallmouth took his baitfish streamer fly. After a four-minute fight he was able to land the fish and then quickly record the proper documentation and photos before releasing the fish back into the lake. Congratulations Shane on an amazing fish on light tippet!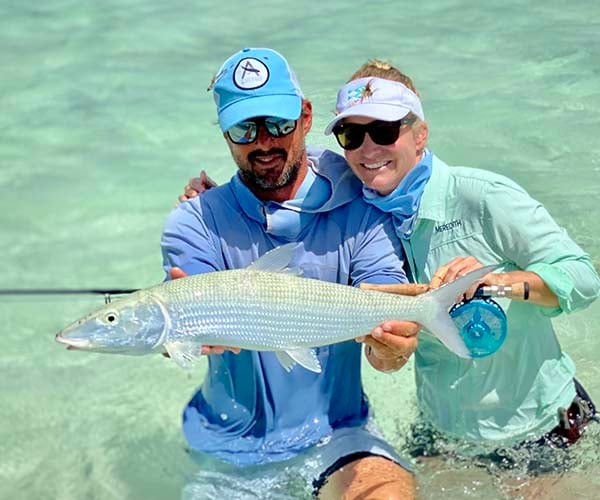 McCord's Pacific Bonefish
Meredith McCord recently traveled to Cosmoledo Atoll where she chased records with the Alphonse Fishing Company. On April 26, 2021, McCord landed this beautiful 3.01-kilogram (6-pound, 10-ounce) Pacific bonefish to set the new IGFA Women's 4-kg (8-lb) Tippet Class World Record for the species. The fish fell for a "Poole Bonefish Candy" fly tied by her guide Brandon Poole, and Meredith only needed a few minutes to land the fish, which was quickly documented and released alive.