Newly Approved IGFA World Records
To see all newly approved IGFA World Records since July 2021, please view this PDF.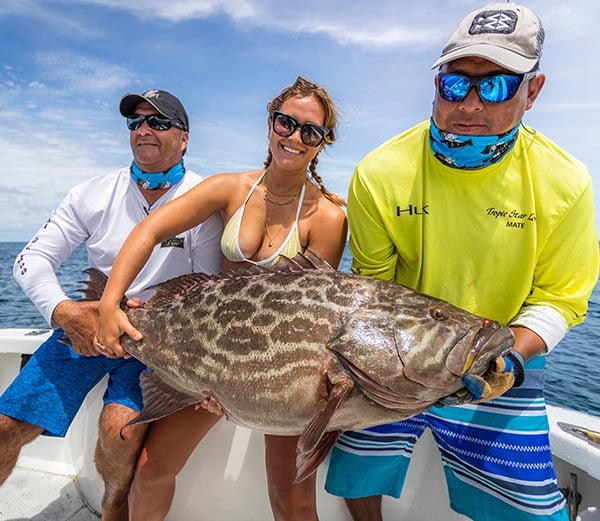 Thompson's Broomtail Grouper
In early July, Maya Thompson and her family had an amazing trip to Tropic Star Lodge in Pinas Bay, Panama. On July 1, 2021, Maya landed this beautiful broomtail grouper while slow trolling a live blue runner aboard the classic 31' Bertram Miss Scandia. The massive broomtail grouper weighed in at 23.47-kilograms (51-pounds, 12-ounces) and earned Maya the new IGFA Women's 10-kg (20-lb) Line Class World Record for the species. On this trip Maya and her family also landed several IGFA Grand Slams and a few more potential records. Congratulations on an amazing fish and an incredible trip!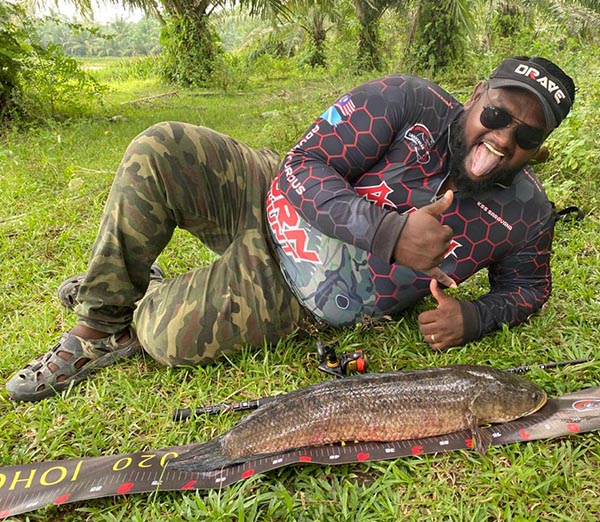 Thevar's Chevron Snakehead
Here is a great reminder that there is no time limit to submit an application for an IGFA All-Tackle World Record! On June 20, 2020, Saravana Kumar Thevar landed this 4.34-kilogram (9-pound, 9-ounce) chevron snakehead (Channa striata) while fishing a dead frog outside of Sungai Terap, Malaysia. After completing and mailing the application and record packet, Thevar was surprised several months later when the package returned to his home address. Trying an alternative shipping method, he was finally able to get the application to IGFA Headquarters and earn himself the new IGFA All-Tackle World Record for the species.
Booysen's Striped-fin Grouper
Minnette Booysen recently added a new species to the IGFA's list of All-Tackle World Records with this beautiful 12.40-kilogram (27-pound, 5-ounce) striped-fin grouper (Epinephelus posteli) that she caught on April 27, 2021, while fishing out of Richards Bay, South Africa. The striped-fin grouper has a very small range and is found only along the northeast coast of South Africa, as well as the southern tip of Madagascar. She landed the fish on a bottom rig tipped with squid, and fought the fish for 15 minutes on spinning gear before bringing it in the boat. Congratulations Minnette on setting a new IGFA All-Tackle World Record!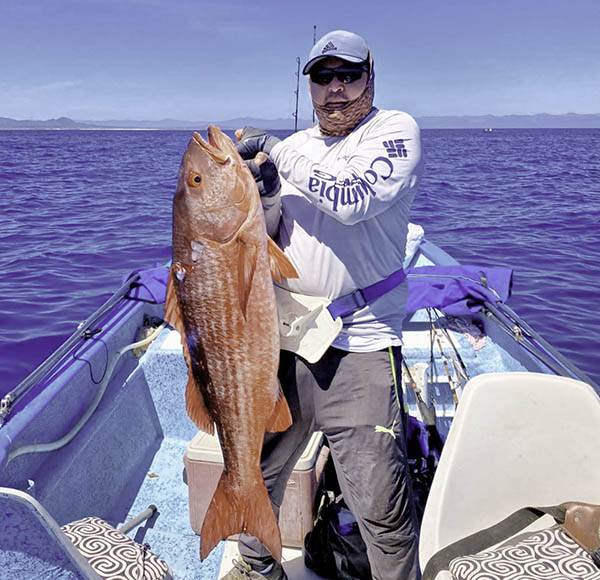 Morales' Mullet Snapper
On May 28, 2021, angler Gamaliel Santiago Morales had a day to remember fishing with Tailhunter Sportfishing out of La Paz, Mexico. Using a live caballito as bait, Morales landed this massive 20.87-kilogram (46-pound) mullet snapper to set the new IGFA All-Tackle World Record for the species. After searching the area for a certified scale, they were finally able to get an official weight and submit the record catch. Congratulations to the angler and the crew on a very impressive catch!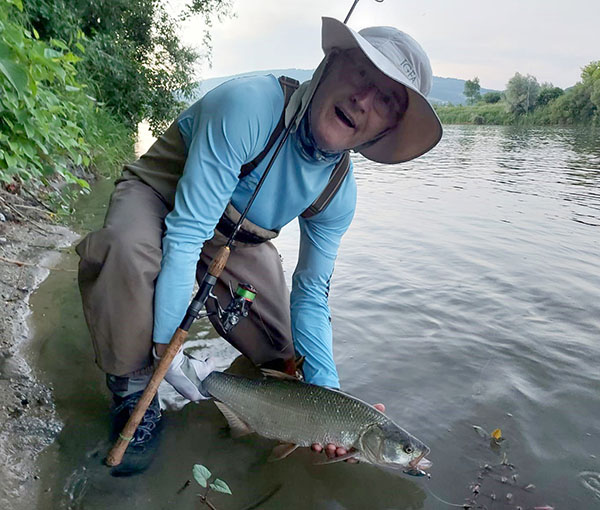 Forszpaniak's Asp
IGFA Representative Dr. Jan Forszpaniak recently returned from a trip to his native country of Poland where he landed several potential IGFA World Records, including this 2.72-kilogram (6-pound) asp that earned him the new IGFA Men's 3-kg (6-lb) Line Class World Record. Forszpaniak landed the record asp on June 21, 2021, while casting a custom lure near the city of Nowy Sacz and released the fish alive after properly documenting the catch. Congratulations Dr. Jan on yet another successful trip hunting IGFA World Records!