Newly Approved IGFA World Records
To see all newly approved IGFA World Records since August 2021, please view this PDF.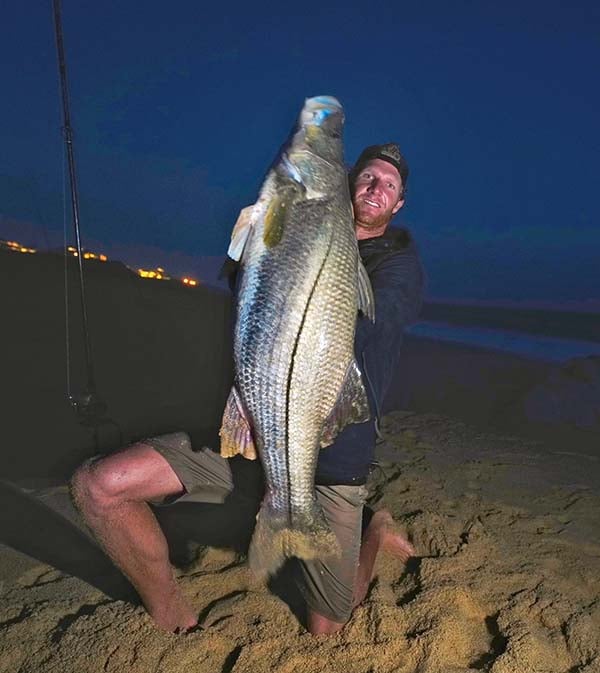 Brough's Pacific White Snook
Wesley Brough is a very accomplished surfcaster who spends most of his time fishing in Baja, California, specifically around Cabo San Lucas. On June 28, 2021, Wesley hooked this massive 23.27-kilogram (51-pound, 5-ounce) Pacific white snook from the surf in Cabo San Lucas, Mexico. The fish ate a large Savage Gear Mackstick and fought him up and down the beach for 10 minutes. Wesley was able to beach the large snook and take it over to Minervas Baja Tackle for an official weight. With this fish he set the IGFA All-Tackle World Record for the species, besting the previous fish by nearly four pounds! Congratulations on another amazing fish Wesley!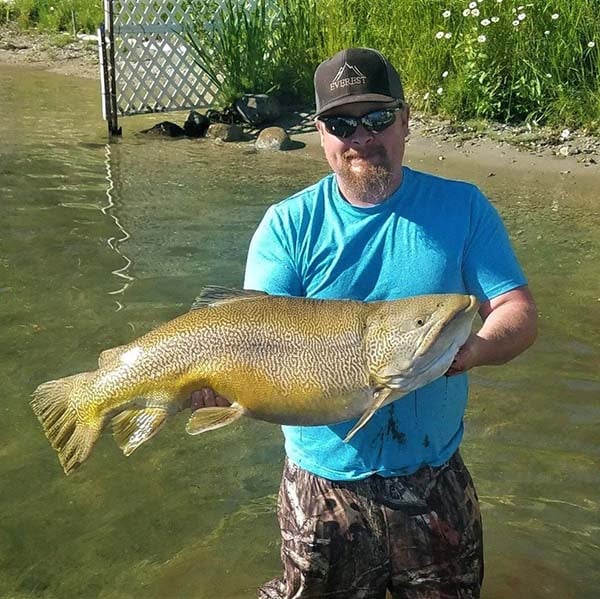 Peterson's Tiger Trout
Caylun Peterson was fishing from his family's dock on June 26, 2021, when he landed this massive 11.11-kilogram (24-pound, 8-ounce) tiger trout to set the new IGFA All-Tackle World Record for the species. He was able to catch this massive tiger trout while fishing on Loon Lake in Washington. The fish ate a live nightcrawler on a weightless hook and took off on a screaming run. Caylun was concerned he may get spooled but, fortunately for him, the fish turned back to shore, and he was able to successfully land the record trout. This record retires a 9.44-kilogram (20-pound, 13-ounce) fish caught by Pete Friedland in 1978.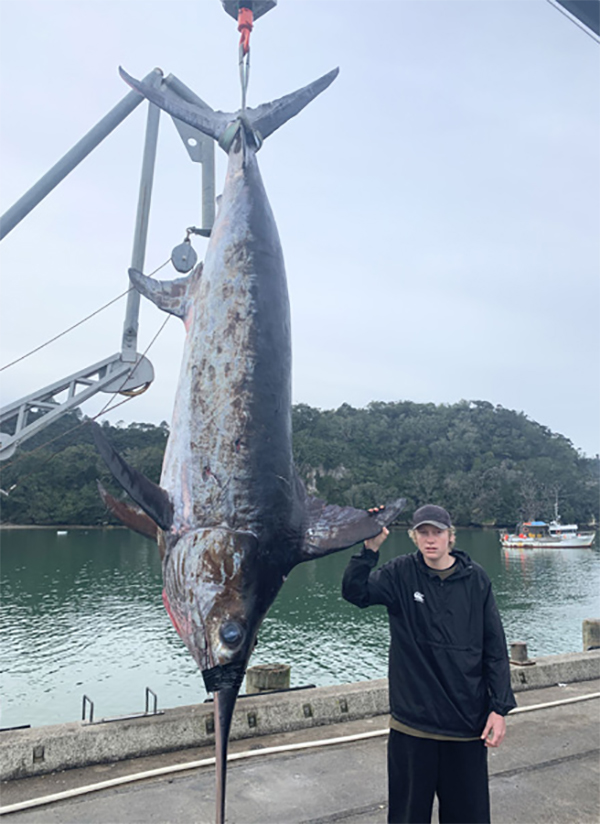 Wilson's Swordfish
Daniel Wilson, age 15, landed this swordfish on May 21, 2021, to set the IGFA Male-Junior Record for the species. Daniel was fishing off Mayor Island, New Zealand, when this massive 282.80-kilogram (623-pound, 7-ounce) swordfish struck a deep bait. After a grueling four-hour and 30-minute battle he was finally able to get the fish to the gaff. When describing the fight, Daniel's father mentioned that his son had said the final 30 minutes of the battle were exhausting. It's safe to say he slept well that night! Congratulations, Daniel on the fish of a lifetime.
Sherbovich's Atlantic Salmon
Konstantin Sherbovich has added to his impressive angling resume with this 100-centimeter Atlantic salmon that set the new IGFA All-Tackle Length World Record for the species. On June 11, 2021, Konstantin was on a trip to the Yokanga River in northern Russia when he landed this beautiful Atlantic salmon on the fly. The fight lasted nearly 20 minutes before the young angler was able to land this beautiful salmon. After a photo and some measurements taken on his official IGFA measuring device, Konstantin released the salmon safely back into the river. Congratulations, Konstantin on another amazing fish and another IGFA World Record.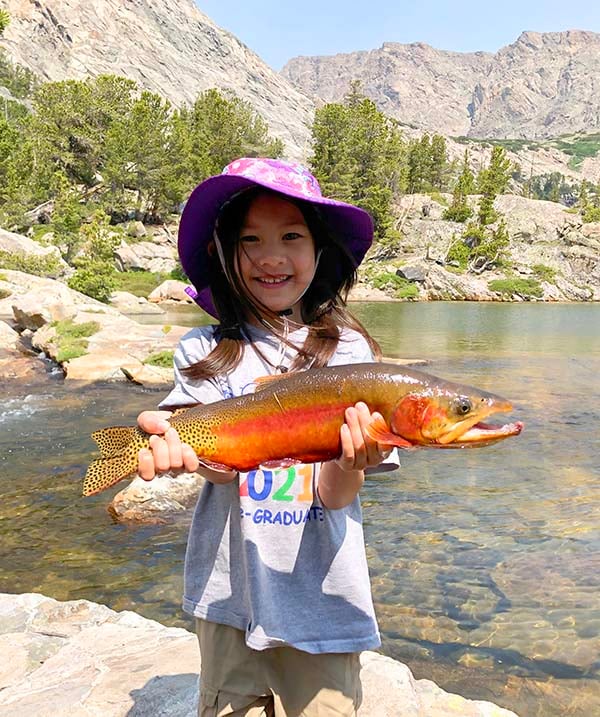 Evan's Golden Trout
Caroline May Evans, age four, was fishing in the Wind River Mountains of Wyoming, US, with her family when she landed this 0.92-kilogram (2-pound) golden trout to set the IGFA Female Smallfry Record. Caroline caught this beautiful trout on a worm while fishing the mouth of a creek entering a lake. With the guidance of her father, she was able to successfully land this amazing fish. After a few photos and the weighing, she safely released the fish back into the pristine mountain lake. Congratulations to Caroline and her family for a spectacular catch-and-release and an unforgettable day.