2020-2021 IGFA Great Marlin Race Winner Announced
The 2020-2021 IGFA Great Marlin Race (IGMR), presented by Costa Sunglasses is a partnership between IGFA and Dr. Barbara Block's lab at Stanford University. The 2020-2021 IGMR came to a close on September 30, 2021, with a total of 39 satellite tags deployed on marlin and spearfish. Tags were deployed for the first time in New Zealand, King's Bay (Australia), North Carolina, and New Jersey. Twenty-six of the tags are still at-large and scheduled to release off the fish for next year's race. Ten tags released and reported prior to the September 30th deadline, logging 933 days of billfish monitoring data and covering 6,378 nautical miles (nm) of linear distance from deployment to pop-up location.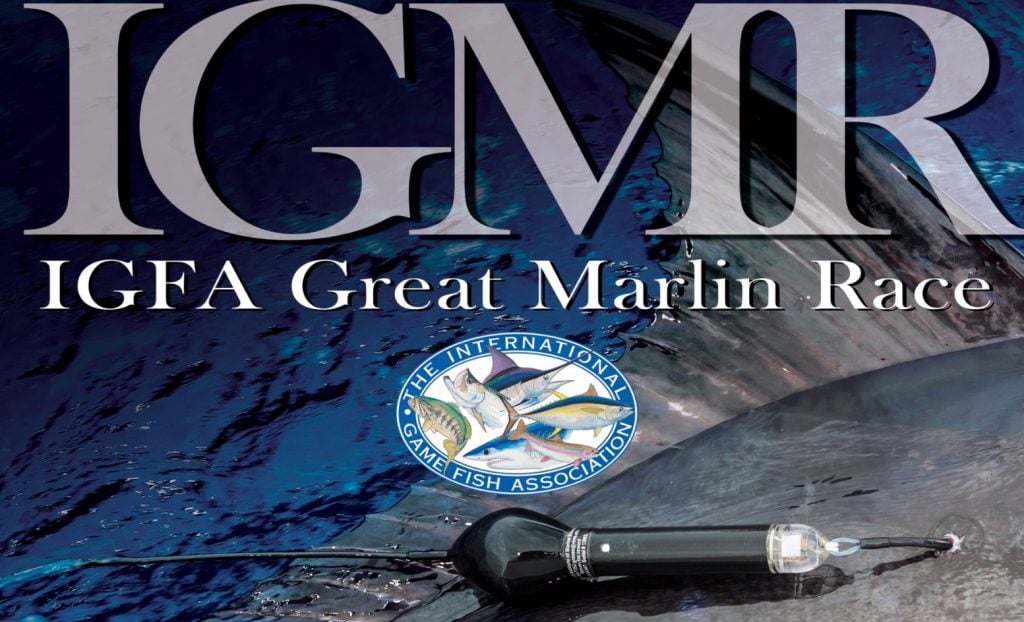 The IGMR uses linear distance (deployment to pop-up locations) in the determination of race and annual winners because these positions are obtained from exact GPS fixes. Fish locations used to measure total track distance, although estimated with complex models employed by Dr. Block's team at Stanford, have to factor in a variety of information about the time, day length, sea surface temperature, depth, etc. and have less accurate position estimates due to the difficulty to estimating location while the tag is underwater. For that reason, to maintain fairness, the most accurate distances are used to determine our winners.
The winner of the 2020-2021 IGMR is a satellite tag deployed on a 150-pound striped marlin during the MABT/Magdalena Bay race, sponsored by The Tuna Club of Avalon, that popped up 2,122nm from its deployment location after a full duration of 240 days at-large. This single tag accounts for 33% of total IGMR distance traveled by billfish this year. The tag was deployed by Sawyer Jones aboard the Burning Daylight captained by Hunter Heatly, and caught by Cale Rogers. This winning fish is estimated to have traveled a total distance of 6,729nm along its migratory track.
Our second place 2020-2021 IGMR finisher is also from the MABT/Magdalena Bay race and also sponsored by The Tuna Club of Avalon. This 150-pound striped marlin tag popped up 1,529nm from its deployment location after 240 days at-large. This fish was caught by Mike Oliver aboard the Burning Daylight captained by Hunter Heatly and tagged by Sawyer Jones. It is estimated that this fish travelled a total track distance of 2,613nm.
Taking third place in the 2020-2021 IGMR is a tag from Kona that was sponsored through a NOAA-NMFS Pacific Island Region Office grant. The tag, deployed on a 600-pound blue marlin popped up 1,020nm from its deployment location after 108 days on the fish. The tag was deployed by Preston Louis on the fish caught by Chad Beaudry aboard the Last Chance captained by Tracy Epstein. We look forward to seeing more of the results from the eight tags sponsored through the grant that are expected to pop-up over the next few months.
What's to Expect for the IGMR in 2021-2022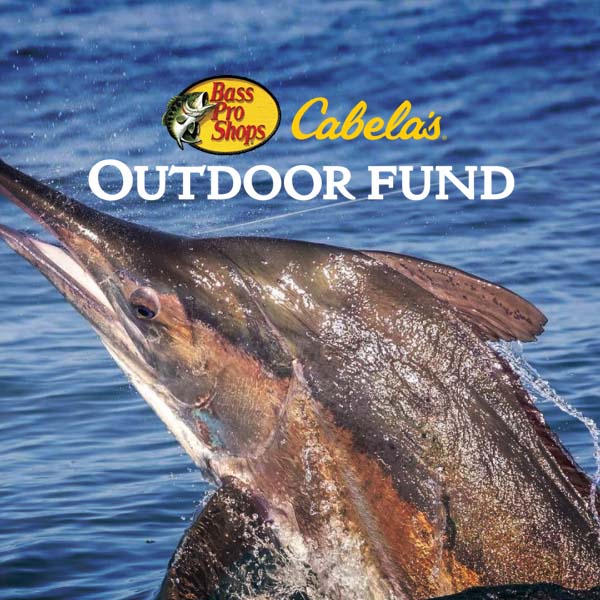 Over the next year, the IGMR expects to deploy a minimum of 40 tags on billfish species including blue, black, white, and striped marlin, as well as Mediterranean spearfish. We hope to add more deployment locations around the globe as well as in the United States, including the Gulf of Mexico where the IGMR has never deployed tags before. Nine tags will be deployed through our partnership with the Bass Pro Shops/Cabela's Outdoor Fund and we expect to continue annual races in The Bahamas, Bermuda, Hawaii, Southern California/Mexico, Costa Rica, Italy, Australia, Japan, and New Zealand.
We would like to thank all our tag sponsors and congratulate the top three finishers from the past year. The IGMR team looks forward to continuing to add new information to the IGMR database on behavior and habitat utilization that can be used to better understand billfish and how to conserve them for generations to come.