Newly Approved IGFA World Records
To see all newly approved IGFA World Records since September 2021, please view this PDF.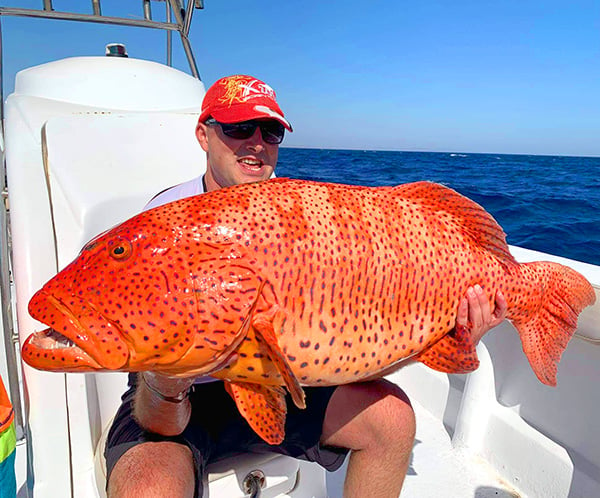 Trexler's Roving Coralgrouper
Tamas Trexler was fishing the Red Sea out of Hourghada, Egypt, when he received a massive strike on his jig. After a 15-minute battle he landed this 14.26-kilogram (31-pound, 7-ounce) roving coralgrouper to set the new IGFA All-Tackle World Record for the species. Trexler was fishing with captain Negrzshi Kouship aboard his boat GT2 when this beautifully colored fish struck a Williamson Vortex jig. This record surpasses the previous All-Tackle record set a few months prior by nearly 15-pounds! Congratulations Tamas on a beautiful fish and a great accomplishment!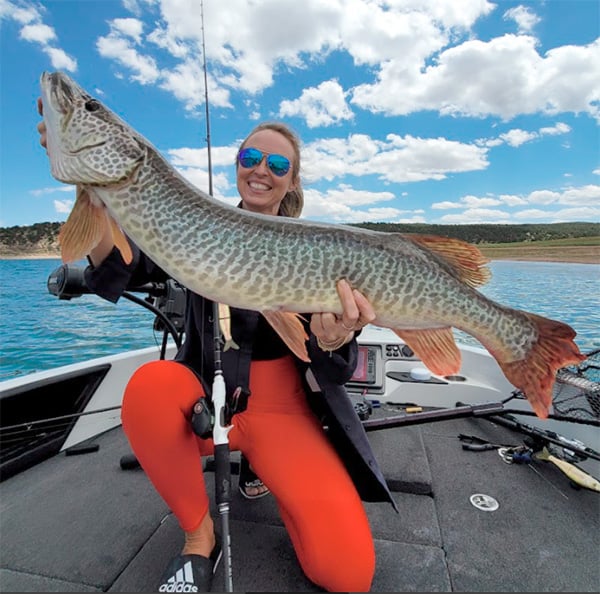 Harris' Tiger Musky
On August 20, 2021, Sarah Elizabeth Harris landed this beautiful 6.04-kilogram (13-pound, 5-ounce) tiger muskellunge to set the new IGFA Women's 6-kg (12-lb) Line Class World Record for the species. Sarah was fishing Bluewater Lake in Bluewater State Park, New Mexico, a body of water famous for its exceptional tiger muskellunge fishing. She was able to land this toothy fish on a River2sea S-waver lure after the fish struck boat side. She was fishing with captain Joshua Daniels aboard his boat the Slay Sled and the fish was released alive after quickly being weighed and documented. Congratulations both Sarah and Joshua on an amazing fish!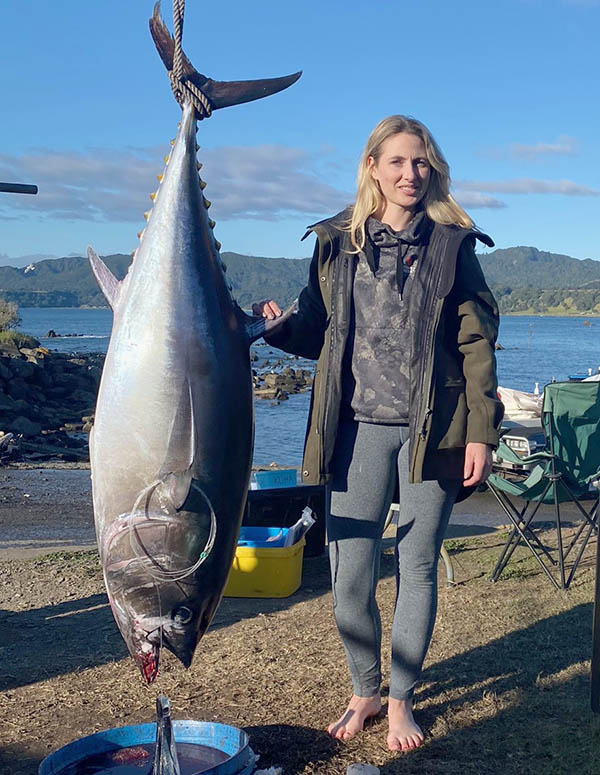 Troughton's Southern Bluefin Tuna
Kelly Troughton was fishing out of Waihau Bay, New Zealand, on July 4, 2021, when she landed this 52.20-kilogram (115-pound, 1-ounce) southern bluefin tuna, setting the new IGFA Women's 10-kg (20-lb) Line Class World Record for the species. Kelly was fishing aboard the Next Contestant with captain Jamie Douglas, and skillfully played the fish for 90 minutes after it hit the lure she was trolling. The fish was officially weighed and documented at the Waihau Bay Sport Fishing Club. Congratulations Kelly!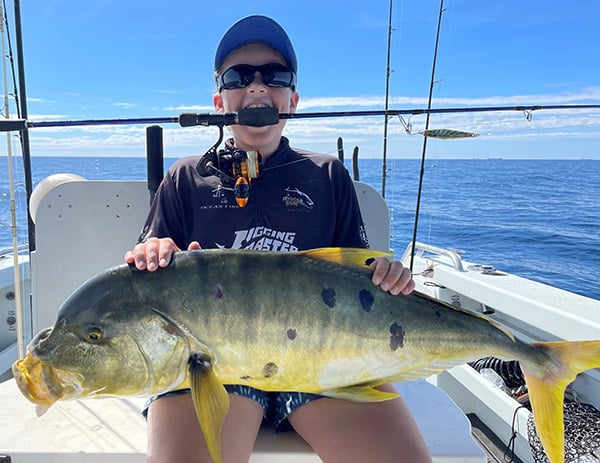 Grasso's Golden Trevally
Accomplished young angler Max Grasso, age 11, landed this 11.60-kilogram (25-pound, 9-ounce) golden trevally while fishing in Point Samson, Australia. Max was fishing on July 11th when he hooked into this massive trevally. With this fish, Max has set both the IGFA Men's 8-kg (16-lb) Line Class World Record as well as the IGFA Men's Junior World Record for the species. He landed the fish while jigging aboard his family's boat Micx captained by Mick Grasso. Congratulations Max on another amazing fish!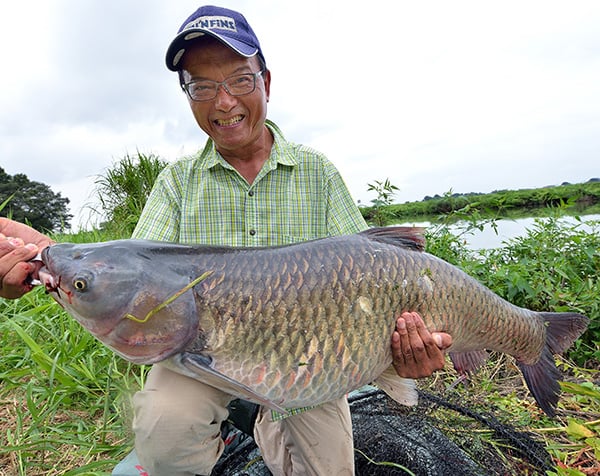 Okuyama's Grass Carp
Fumiya Okuyama, who has landed 11 IGFA Records since 1996, has added to that list with this 24.10-kilogram (53-pound, 2-ounce) grass carp that has set the new IGFA Men's 4-kg (8-lb) Line Class World Record for the species. Okuyama was fishing Motoarakawa in Saitama, Japan, on July 29, 2021, when this fish struck. After a tough battle he was able to net the record fish, which he released back into the water after it was properly weighed and documented. Congratulations Fumiya, on another IGFA World Record!