IGFA Florida Representative Gil Muratori

Gil Muratori was born in Morciano, Italy, in 1938. In fear of what would become World War II, Gil's parents emigrated to the United States and settled in Chicago where he spent his youth. There were not many opportunities to fish in Chicago, but Gil's family vacationed in Wisconsin during the summers where his father passed his love for the sport on to Gil. In those days, they fished mostly for bass, pike, and crappie. Most of Gil's time was spent in sports, playing football in the winter and baseball in the summer. However, whenever he had some free time, he would sneak off to the lakes outside of Chicago to go fishing.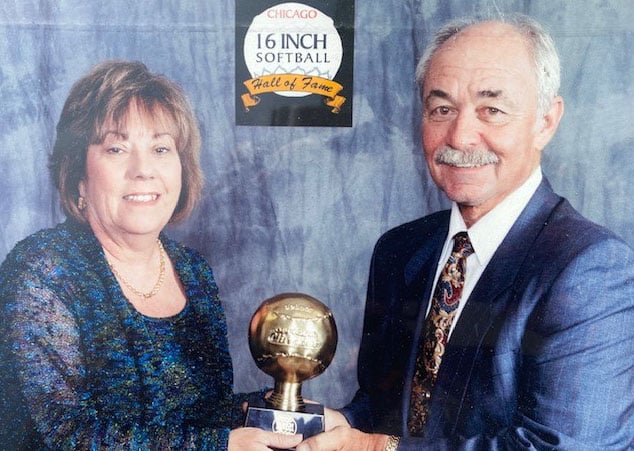 Gil married Mary Severino in 1959 and they decided to stay in Chicago where he took a job. However, in 1966, Gil made a career change and went to work for Hoechst Pharmaceutical Company which allowed him more freedom with his work schedule, and therefore more time to go fishing. At one time Gil held fishing licenses in Illinois, Wisconsin, Minnesota, Arkansas, Tennessee, and Mississippi, plus Ontario, Canada. Throughout his career, Gil would try to spend an extra day fishing as often as possible: Puerto Rico for blue marlin, Montauk for bluefish, Jacksonville for tarpon, and Alaska for salmon and halibut.
In 1968, Gil's parents moved to Tampa, Florida, so every year he would take his family south for a two-week stay. It was during these trips that Gil developed a love of saltwater fishing – tarpon fishing in particular. In 1980, Gil accepted a transfer to Miami, Florida, and saltwater fishing quickly took it's hold. Upon visiting the IGFA headquarters in Florida he quickly became a member. He truly believed in what the IGFA promoted in terms of fishing standards and conservation. Later, he became more involved with the IGFA and did some volunteer work at IGFA headquarters. He tested line samples sent in with world record applications, acted as a guide for visitors to the museum, and assisted with school children who visited the museum.

Gil was also an active participant in the prestigious MET Fishing tournament held every year in South Florida and won a few awards during the years he fished the tournament. Gil also won the Inshore Award at the Mako Owners Tournament for three years in row. He also entered other local tournaments and enjoyed the challenges each presented.

In 1983 Gil took the U.S. Coast Guard test to become a licensed captain to take people fishing. He also received his permit to take people fishing in Everglades National Park. He became more and more involved with fishing and conservation and strongly promoted catch and release. So much so, that he was asked by both Everglades National Park and Biscayne National Park to put on fishing programs for both visitors and park staff. Gil was also on the teaching staff of the Biscayne National Park fishing program, which was offered to anglers who were caught breaking the fishing rules of the park. They were offered the opportunity of either attending the class or going to court. This program was a big success and was attended by hundreds.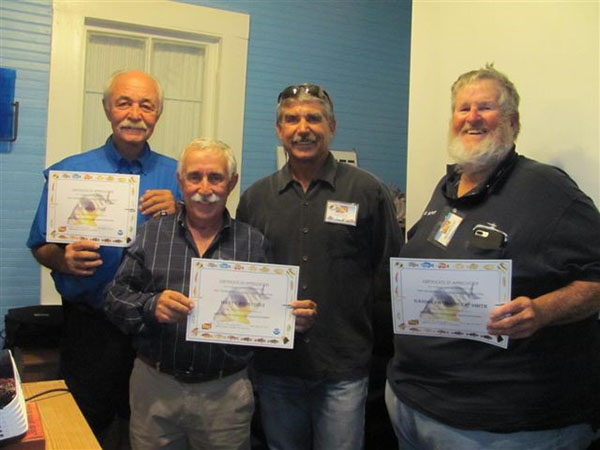 In 2005, Gil officially became and IGFA Representative and his wife Mary, became a member of The International Women's Fishing Association (IWFA). This meant that Gil became her full-time guide! As a couple, they fished all over in pursuit of various IWFA awards. Ultimately Mary's hard work paid off and she won all three major organization awards: the Crowninshield, Rybovich and Sherwood awards.
Additionally, Gil has served on the Dade County Board of the University of Florida's Sea Grant program to represent recreational anglers and their interests in South Florida. Working on the board, one of the activities of which Gil is most proud is the program that he was involved with promoting Marine Protected Zones (MPZ). Gil worked with IGFA Trustee Emeritus Dr. Marty Arostegui and renowned Captain Bouncer Smith on this project, where they would visit various groups and fishing clubs and promote the benefits of MPZs in hopes of making sure that there were fish for the future.
Today Gil is fully retired and spends as much time as possible fishing freshwater, offshore and backcountry with wife Mary of 62 years, and other friends. He adheres to the philosophy that "time spent fishing is not subtracted from the total time one is allocated on earth," and also, "a bad day of fishing beats a good day of work."
The IGFA is extremely proud to have Gil as an IGFA Representative and we are grateful for all the work he has done and continues to do on behalf of recreational fishing.