Inaugural IGFA SoCal Swordfish Open Recap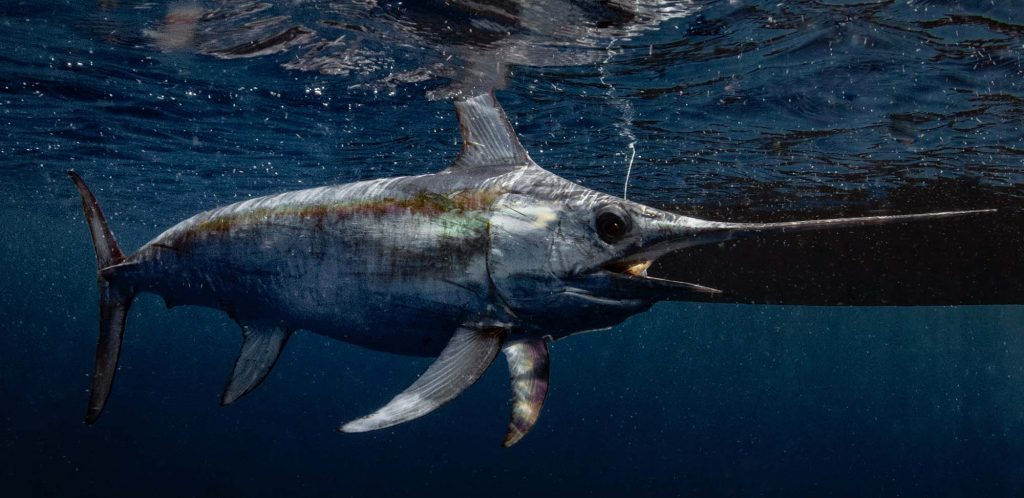 The IGFA held the inaugural IGFA SoCal Swordfish Open this past month in beautiful Southern California with some great results! Over the two days of fishing, a total of 11 swordfish were hooked with five fish weighed in, two fish released, and four fish lost. There were a total of 28 boats that participated the inaugural tournament, with teams fishing from San Diego up north to the Channel Islands.

Team S/S Minnow won First Place Team with a total of 298.7 points, derived from their single catch by angler Greg Taite. Taite's 298.7-pound broadbill also earned him first place in the Biggest Fish Category. Greg battled the broadbill for nearly four hours on his 21-foot Parker before landing the fish!

Team F/V Lucas J took the Second Place Team category with a total of 275 points derived from one weighed fish of 175 pounds and one released fish that earned them 100 points.

The Third Place Team award went to Pacific Bills that accumulated a total of 193.6 points from one fish that they weighed in. This fish also earned angler George Boyton second place in the Biggest Fish Category.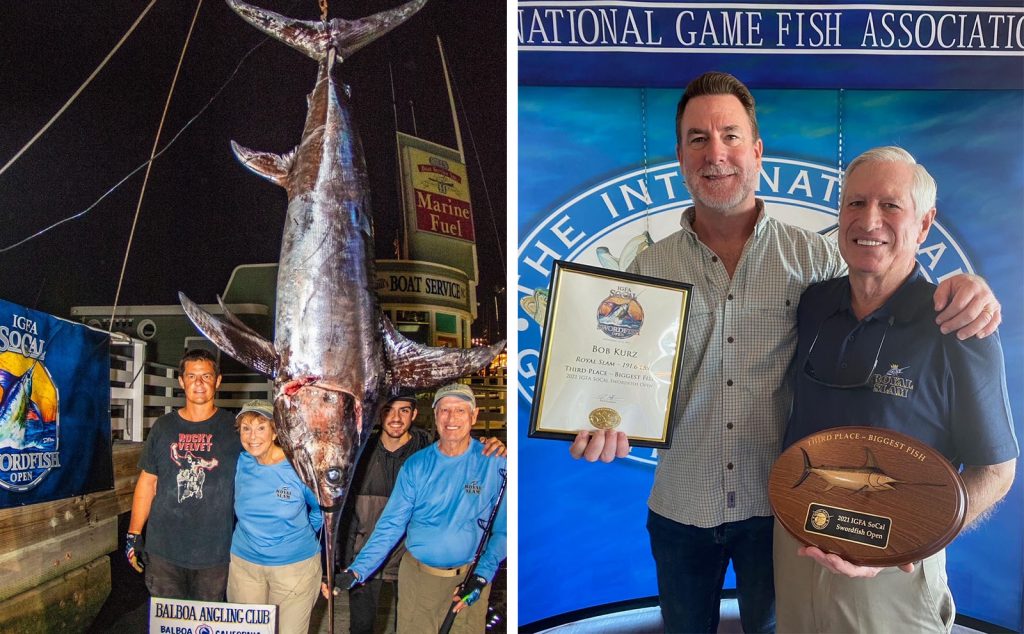 Coming in third place in the Biggest Fish Category is IGFA Trustee Bob Kurz, who landed an impressive 191.6-pound broadbill on the second day of fishing on board the Royal Slam.
The winning anglers and teams were celebrated on Sunday, November 14, 2021, at the beautiful Dana Point Yacht Club.
The IGFA congratulates all the winning anglers and teams, and thanks everyone who participated in this inaugural event. We look forward to seeing you there next year!