Newly Approved IGFA World Records
To see all newly approved IGFA World Records since October 2021, please view this PDF.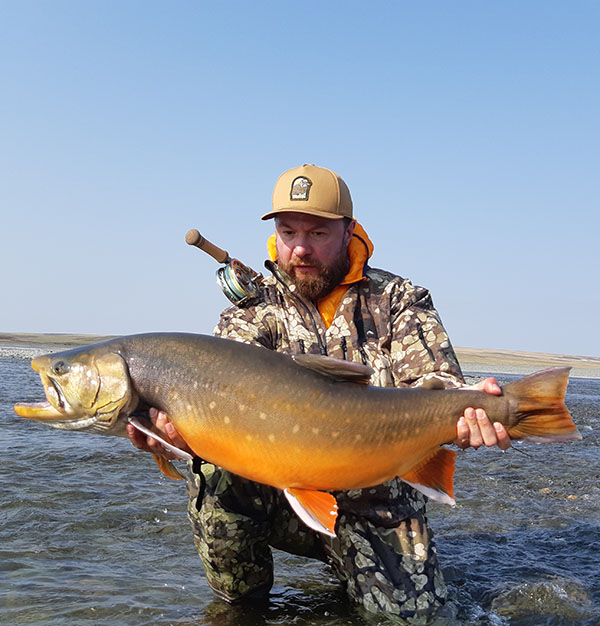 Sherbovich's Arctic Char
On July 28, 2021, Ilya Sherbovich landed this beautiful 11.67-kilogram (25-pound, 11-ounce) Arctic char to set the IGFA Men's 10-kg (20-lb) Tippet Class World Record for the species. Ilya was fishing the remote Taymyr Peninsula in northern Russia when he landed this amazing fish. The Taymyr Peninsula is located north of the Arctic circle, and these remote rivers are only accessible via helicopter. Ilya was able to net this colorful char after a seven-minute fight, and released the fish back into the river after recording the proper documentation and snapping a few photos.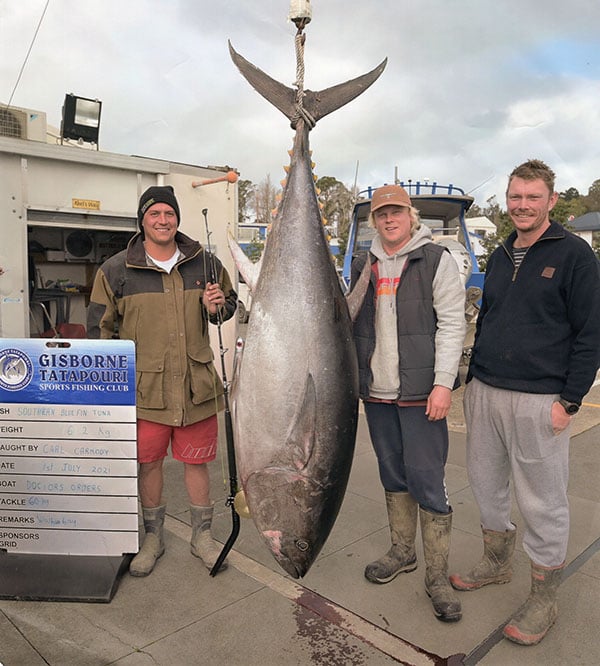 Carmody's Southern Bluefin Tuna
On July 1, 2021, Carl Carmody was fishing out of Hick's Bay, New Zealand, when he landed the fish of a lifetime. This 161.20-kilogram (355-pound, 6-ounce) southern bluefin tuna is the 2nd largest ever caught, weighing in just 14 pounds shy of the current IGFA All-Tackle World Record. Carl was fishing aboard the Doctors Orders captained by Blake Sheridan when this fish struck a trolled lure. After an hour-long battle, they were able to land the fish and return to Waihaw Bay to have it weighed on a certified scale. The impressive tuna earned Carl the IGFA Men's 60-kg (130-lb) Line Class World Record for the species.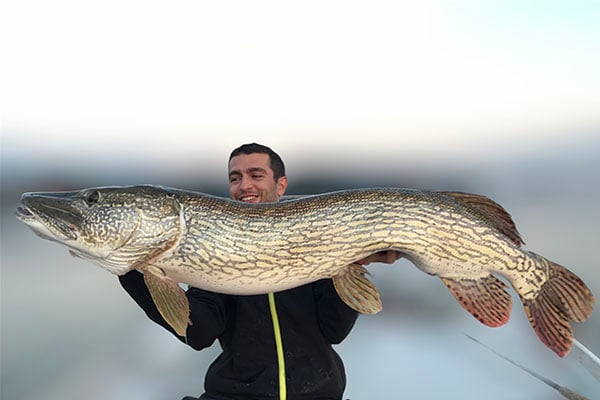 Schenone's Northern Pike
Michelangelo Schenone was fishing Lake Maggiore, Italy, on September 23, 2021, when he caught and released this massive 124-centimeter northern pike, setting the IGFA All-Tackle Length World Record for the species. Michelangelo was fishing with captain Matteo De Santis and fooled the fish with a Savage Gear burbot lure. After a quick fight, the fish was quickly measured, photographed, and released alive.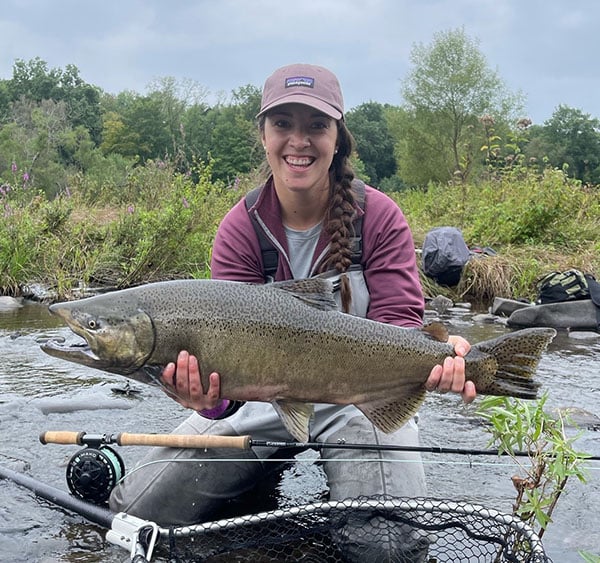 Williams' Chinook Salmon
Bailey Williams was fishing with her husband on the Salmon River in Pulaski, New York on September 12, 2021, when she landed this 5.78-kilogram (12-pound, 12-ounce) Chinook salmon. With this fish Bailey set the IGFA Women's 2-kg (4-lb) Tippet Class World Record for the species. This beautiful salmon took an egg pattern on an 8-weight and was landed after a brief fight.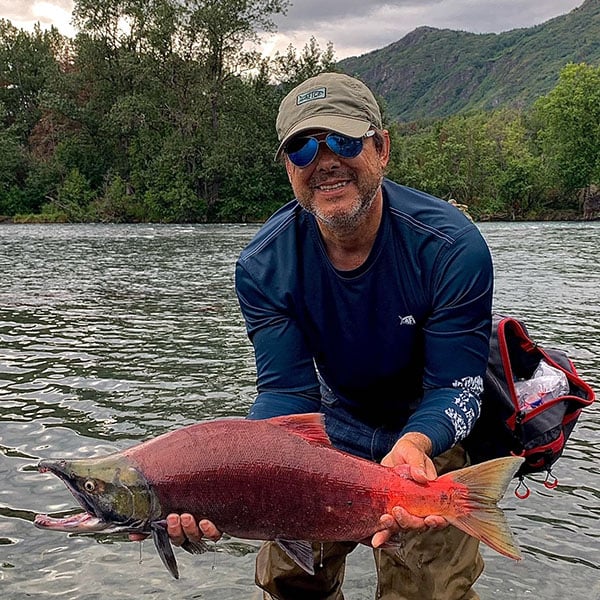 Triana's Sockeye Salmon
Dennis Triana returned from an August trip to Alaska with a handful of records, including this 66-centimeter sockeye salmon that he landed on August 14, 2021 to set the IGFA All-Tackle Length Record for the species. Dennis was fishing unguided on the Russian River in Alaska when the salmon struck a jig he was casting. Congratulations Dennis on an amazing trip and some great records.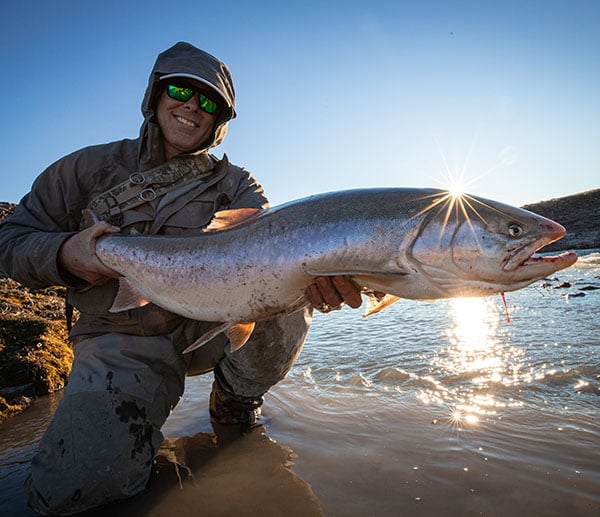 Loveless' Arctic Char
Dale Loveless set the IGFA Men's 8-kg (16-lb) Tippet Class World Record for Arctic char with this beautiful 7.82-kilogram (17-pound, 4-ounce) fish that he caught on July 3, 2021, while fishing the Kitiga River in remote northern Canada. Congratulations Dale on an amazing fish and an incredible picture.