2022 Tommy Gifford Awards

The IGFA will bestow the prestigious Tommy Gifford Award upon six recipients in recognition of their extraordinary contributions to the advancement of sport fishing through innovation, outstanding catches or noteworthy examples of leadership in their trade. The Tommy Gifford Award is named for one of the greatest saltwater charter skippers of all time and recipients are selected through a rigorous process conducted by the Legendary Captains and Crew Committee.
When: Thursday, March 24, 2022
6:00-7:00 PM EST: Cocktail Reception
7:00 PM EST: Dinner and Award Presentations
Where: Hilton West Palm Beach, Florida
To learn more about this year's honorees, and for complete event details, including lodging information and sponsorship opportunities, please click below.


For questions, please contact IGFA Development Coordinator Kim Strong at 954-924-4315 or [email protected].
The 2021 class includes: Captain Ben DeGutis, Captain Roger Greene, Captain Peter Groesbeck, Captain Andrew Mezirow, Captain Skip Smith and Captain Tony Tillett.
Captain Ben DeGutis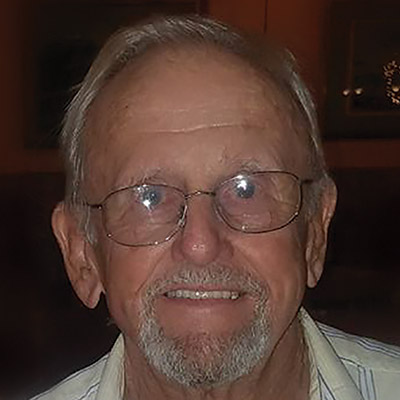 Captain Ben DeGutis began his career as a charter captain in the late 1950s working with Red Stuart in Bimini and Cat Cay, The Bahamas. In the 1960s, he became the skipper of the Magnus built by Morton Johnson & Company for Fin Magnus. DeGutis is perhaps best known for his 19-year tenure as the captain of IGFA Trustee Jack Willits' Frisky Lady. Willits was a light tackle enthusiast fishing for marlin, tuna, and swordfish. On August 3, 1976, the pair, along with mate Steve Matthews, set out of Nantucket, Massachusetts, searching for swordfish. After a slow morning, they came across a swordfish, and Willits dropped back a bait on a 30-pound test line outfit. The fish ate, and what they thought was a "small fish" after a four-hour fight ended up being much larger than originally thought. When the boat returned to shore, the fish was weighed and came in at 392 pounds! The swordfish was determined an IGFA World Record and stood for 41 years.
Captain Roger Greene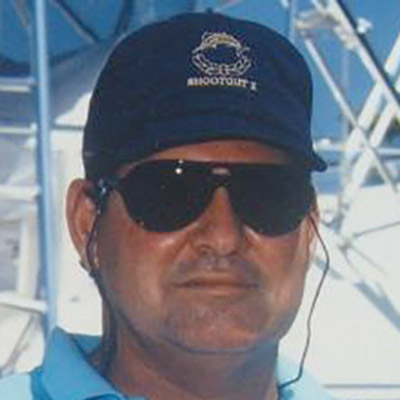 Captain Roger Greene is known for pioneering lure fishing for Atlantic blue marlin in the Gulf of Mexico. Greene, grew up on Grand Isle in Louisiana, where he was a mate for Captain Charlie Sebastian aboard the Sea Hawk. During these years, Greene was instilled with the importance of maintaining tackle like he was always trying to catch the biggest fish of his life. In the early 1970s, he traveled to Kona, Hawaii, to fish for blue marlin and brought back lures to fish his home waters. In 1976, Greene switched from fishing live bait to fishing with lures, which lead to a successful tournament career fishing with Tommy Faust on the Isabel and Archie Lower aboard Archie's Invader. In 1980, Greene and Archie landed a massive 738-pound Atlantic blue marlin on a Henry Yap lure. Greene is the acknowledged godfather of high-speed trolling on the East Coast.
Captain Peter Groesbeck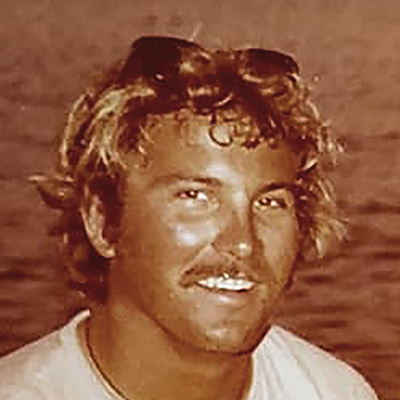 Born in San Diego, California, Captain Peter Groesbeck is one of the most successful tournament captains on the West Coast. At the age of 12, Groesbeck began working on local boats. He became a licensed captain at a young age and never looked back. As a captain, he has led many teams to victory, but perhaps his crowning achievement came during the 2006 Bisbee Black and Blue Tournament. During the tournament, fishing aboard the Bad Company 55 with Captain Steve Lassley at the helm, Groesbeck reeled in a 422-pound Pacific blue marlin. On day two, Randy Parker reeled in a 361-pound Pacific blue marlin. The two fish led to a sweep of the 17 daily and tournament jackpots, totaling a record setting $3,902,997.50! On October 13, 2014, Groesbeck teamed up with Lassley and Bad Company owner Anthony Hsieh to fish between San Clemente and Catalina Island, California. During the trip, Hsieh landed a Pacific blue marlin in 18 minutes. The fish is widely thought to be the first Pacific blue marlin caught in U.S. waters in over 80 years.
Captain Andy Mezirow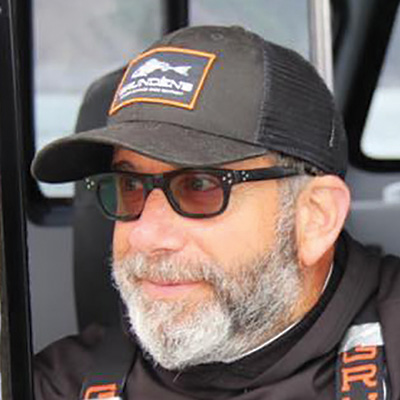 Captain Andrew Mezirow has spent over 25 years working and teaching others about the ocean. Mezirow spent his early years in the Northeast United States, where he financed his way through college by commercial fishing for swordfish and halibut. In 1983, Mezirow began commercial fishing for halibut in Alaska, which was the beginning of his long career guiding exclusively in the waters around Seward. He has led his guests to 30 IGFA records on light tackle. He has also won numerous tournaments in the area. In 2014, Andy was selected as one of the top 50 charter captains in the world by Sport Fishing magazine, and in 2016 Mezirow was selected as one of the top five charter captains in the United States by Saltwater Sportsman magazine. He continues to give back to the sport as the Alaskan representative for the North Pacific Fishery Management Council, and he is a longtime IGFA Representative. During the offseason, Andy can be found in Kona, Hawaii chasing tuna and marlin.
Captain Skip Smith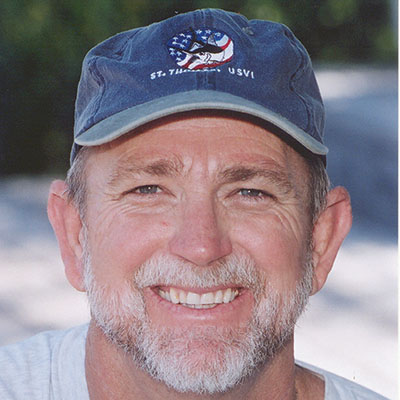 Captain Skip Smith comes from a long lineage of fishermen. In the 1940s, his grandfather, Captain Bill, began a charter fishing business in Fort Lauderdale, Florida. His dad became the captain and owner of Captain Bill's draft boat business, and at just five years old, Skip joined his dad on the boat. In 1972, Skip followed in his family's footsteps and began fishing out of Fort Lauderdale. He has a passion for billfish, and he honed his skills during the South Florida swordfish craze of the mid-1970s. Skip would later join the legendary Jerry Dunaway's Madam and Hooker mothership operation. During their 11-year journey, they traveled to 25 countries across the globe. Skip led Deborah Dunaway to numerous IGFA World Records, and at one point, Deborah held a record for every billfish in the IGFA Billfish Royal Slam. To date, Skip has 49 IGFA world records to his credit.
Captain Tony Tillet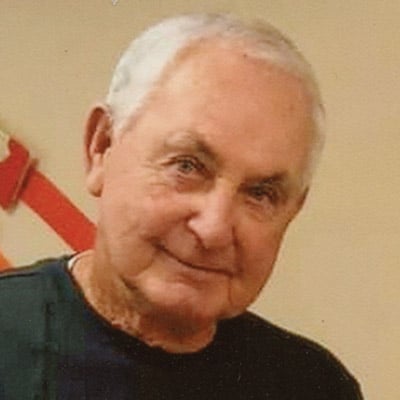 Captain Tony Tillett is the younger brother of IGFA Tommy Gifford Award recipient Omie Tillett and Captain Sam Tillett's son. He was born in 1941 in Nags Head, North Carolina, and it wasn't long until he was helping his father and brother with their charter boats. Unbelievable today, but Tony began chartering at the age of 12! In the beginning, he fished near shore for bluefish, Spanish mackerel, and red drum. However, the lure of the open ocean was calling, and he began fishing further offshore. In his early 20s, he became a licensed captain and started his fishing legacy on his first boat, the Carolinian. The name stuck, and there have been three Carolinian charter boats. The second was a 60' built by Tony and Omie. The third, which he still fishes, is a 40' Warren O'Neal. Tony's home inlet is the infamous Oregon Inlet. Known for its treacherous bar, the inlet has claimed many boats over the years. However, armed with his lifelong crossing knowledge, Tony has made more than 12,000 safe trips through the inlet.