Newly Approved IGFA World Records
To see all newly approved IGFA World Records since November 2021, please view this PDF.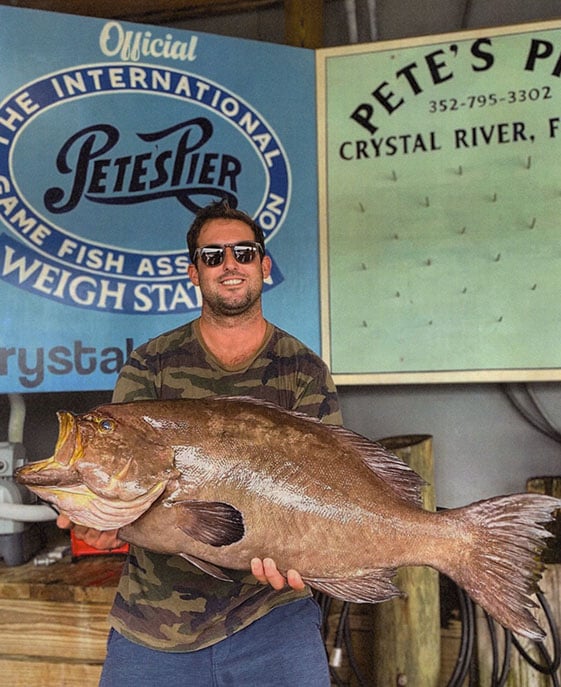 Quintal's Yellowmouth Grouper
Justin Quintal landed this 10.52-kilogram (23-pound, 3-ounce) yellowmouth grouper on June 25, 2021, to set the IGFA All-Tackle World Record for the species. Quintal was fishing aboard the Southern Cross out of Jacksonville, Florida, when this grouper stuck the live bait he was fishing. After a short battle, Justin landed the record fish and made his way to the scales for an official weigh-in. Knowing he had something special and unable to find a certified scale in the area, Justin made the two-hour drive to Pete's Pier in Crystal River, Florida, to weigh his record catch an IGFA Weigh Station. Congratulations Justin on a great catch!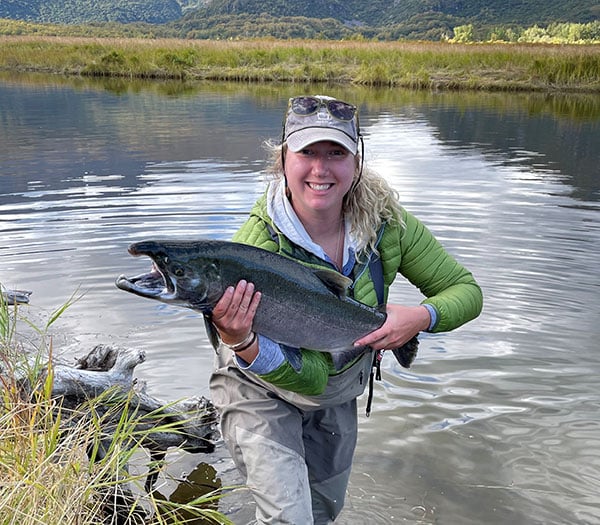 Sebald's Coho Salmon
Claire Sebald landed this 6.12-kilogram (13-pound, 8-ounce) coho salmon on September 20, 2021, to set the IGFA Women's 10-kg (20-lb) Tippet Class World Record for the species. Sebald was fishing Big Creek in Old Harbor, Alaska, when she landed this fish on a homemade fly. This fish taped out at an impressive 82-centimeters and was landed after a short battle on a 7-weight fly. This coho beat out the previous record by just seven ounces. Congratulations Claire on a beautiful fish!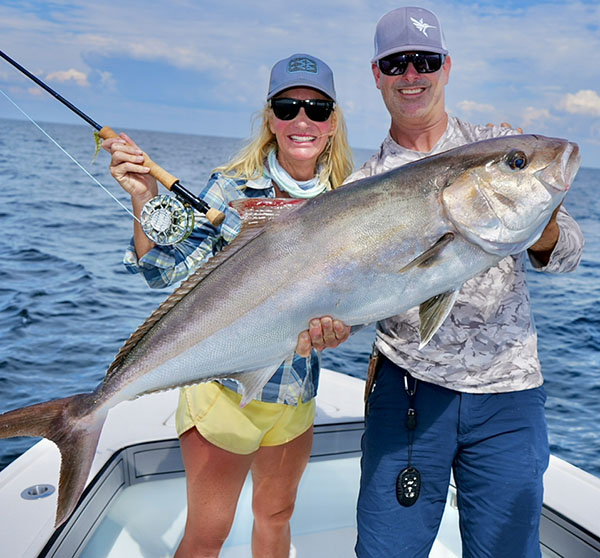 McCord's Greater Amberjack on Fly
Meredith McCord was fishing with Captain Justin Leake out of Panama City Beach, Florida, on September 30, 2021, when she landed this greater amberjack on the fly. This 12.95-kilogram (30-pound, 12-ounce) fish earned Meredith the IGFA Women's 4-kg (8-lb) Tippet Class World Record for the species. Meredith was using an EP Olive Mud Minnow fly and was able to best this record fish on an 8-weight setup. This incredible catch will also be featured in an upcoming show airing on the Discovery Channel starting January 2, 2022.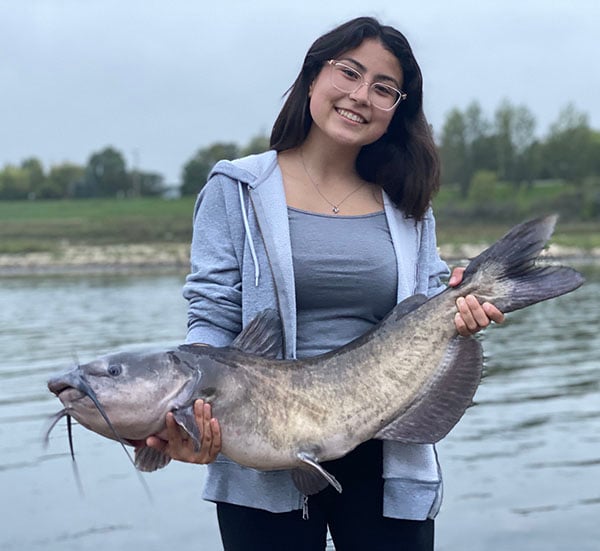 Mecredi's Channel Catfish
Kiana Mercredi had an amazing day of fishing on the Red River in Manitoba, Canada, on September 2, 2021, when she landed this 8.53-kilogram (18-pound, 13-ounce) channel catfish to set the IGFA Women's 6-kg (12-lb) Line Class World Record for the species. Kiana was fishing alongside fellow classmates Kyla Marquez and Christine Blanco who were also able to land IGFA World Records on the same day. Congratulations Kiana, Kyla and Christine on the amazing accomplishment!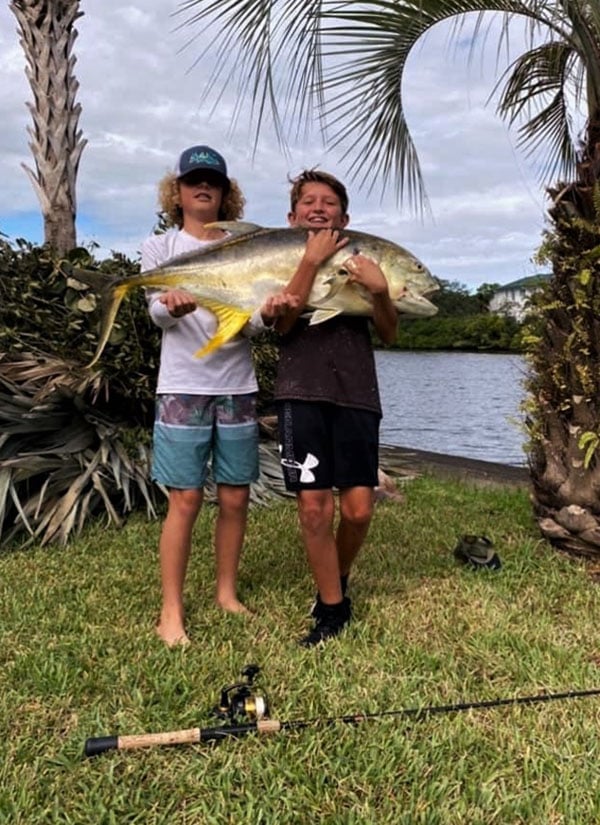 Fano's Giant Jack Crevalle
Nicholas Fano, age 12, recently hand delivered his world record application to the IGFA for this massive 26.54-kilogram (58-pound, 8-ounce) jack crevalle that he caught and released on October 30, 2021. Nicholas was fishing with a live mullet in Palm City, Florida, and needed 30 minutes to land the monster jack. With this fish he set both the IGFA Male Junior World Record and IGFA Men's 24-kg (50-lb) Line Class World Record for the species. Congratulations on this amazing fish Nicholas and hopefully the first of many IGFA World Records.