Newly Approved IGFA World Records
To see all newly approved IGFA World Records since December 2021, please view this PDF.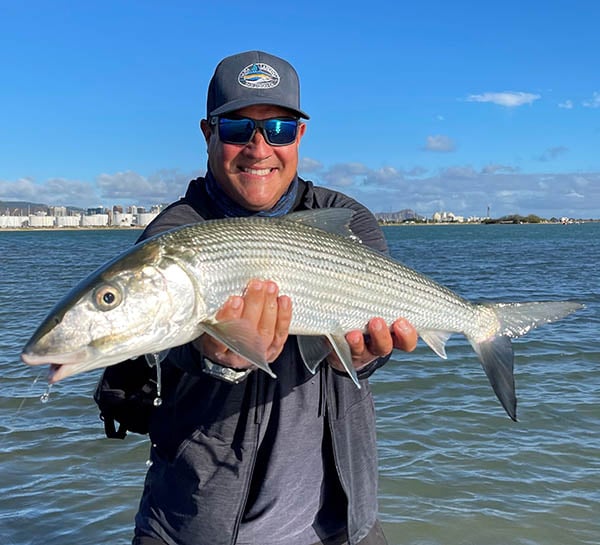 Kakos' Pacific Bonefish
James Kakos had been attempting to land an IGFA Line Class World Record Pacific bonefish since early July of 2021. After multiple encounters with large fish, and battles on the challenging flats of Honolulu, Hawaii, US, James was finally able to accomplish his goal. On October 22, 2021, he landed this 3.40-kilogram (7-pound, 8-ounce) Pacific bonefish to set the IGFA Men's 6-kg (12-lb) Line Class World Record for the species. James was able to keep this record fish from running off the edge of the flat and cutting him off on the reef, a problem that had occurred on several previous attempts at this record. Congratulations James, persistence pays off!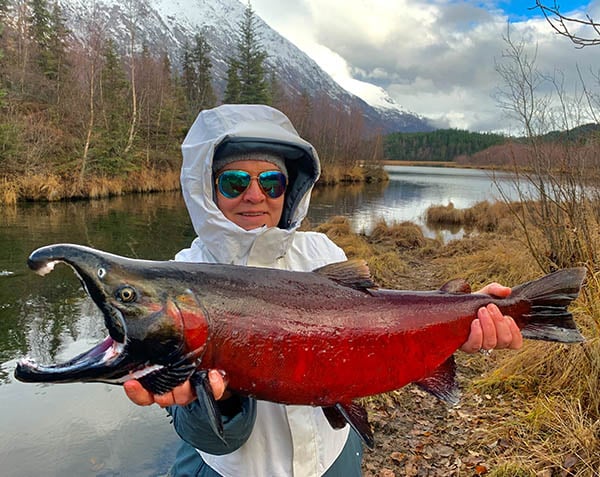 Triana's Coho Salmon
Maria L. Triana was fishing the Resurrection River in Alaska, US, on October 21, 2021, when she landed this gorgeous 4.54-kilogram (10-pound) coho salmon. With this fish Maria set the IGFA Women's 2-kg (4-lb) Line Class World Record for the species, breaking the previous record set in 2015 by a full pound. After recording the weight and properly documenting the catch, Maria released the salmon safely back into the river. Congratulations Maria on an impressive fish on light tackle!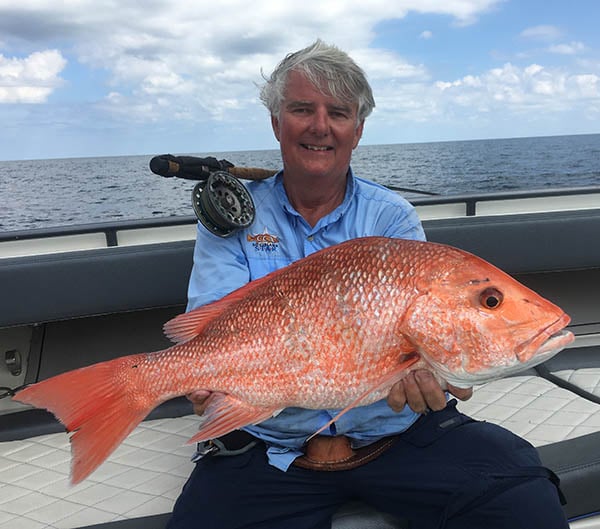 Osborn's Red Snapper
On October 9, 2021, Barry Osborn was fishing out of Corpus Christi, Texas, US, when he set the IGFA All-Tackle Length Fly Record with this 63-centimeter red snapper. He was fishing aboard a 54 ft HCB captained by Bo Machado, when he was able to fool this beautiful fish on a clouser minnow fly. After a four-minute fight he was able to land his record fish and then quickly recorded the proper measurements, snapped a few photos, and released the snapper safely. Barry has taken full advantage of the recently created All-Tackle Length fly category by submitting 11 IGFA All-Tackle Length Fly Records over the past few months. Congratulations Barry on a great catch and another record!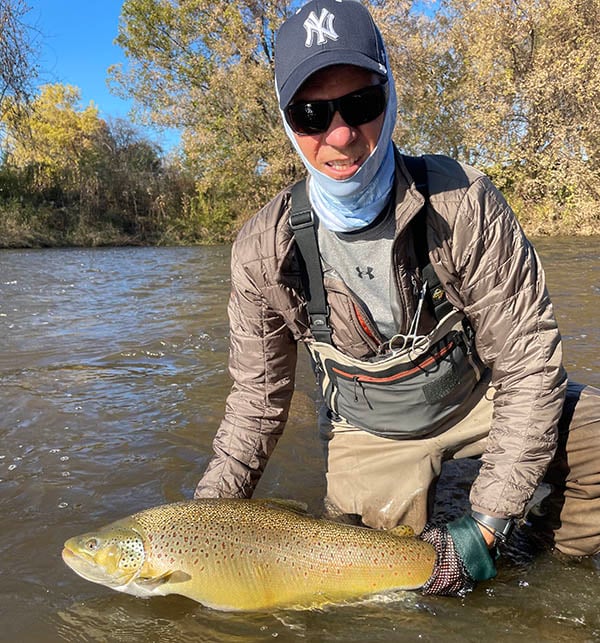 Throp's Brown Trout
On November 8, 2021, Jeff Thorp landed this beautiful 8.62-kilogram (19-pound) brown trout to tie the IGFA Men's 2-kg (4-lb) Tippet Class World Record for the species. Jeff was fishing Sandy Creek in Hamlin, New York, US, when this large female took his egg pattern fly. This fish was certainly not a shock to Jeff, as he had been pursuing this record for quite some time. Congratulations Jeff on a well-earned record!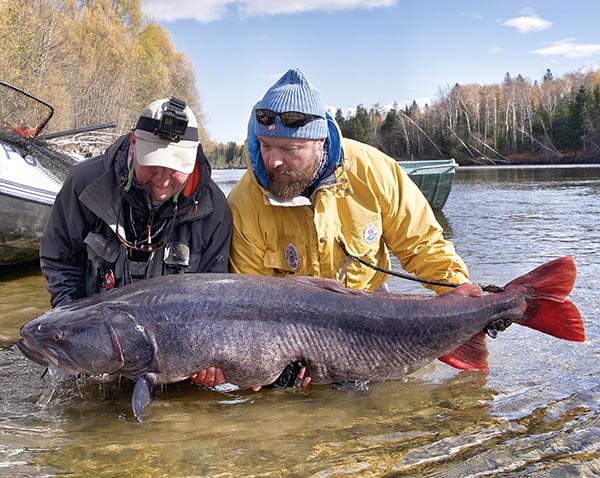 Sherbovich's Taimen
Ilya Sherbovich, who has previously held the IGFA All-Tackle World Record for taimen, set out on October 2, 2021, to reclaim the record for himself. He did just that with this massive 52.39-kilogram (115-pound, 8-ounce) taimen. Ilya was fishing the Tugur River in Russia when he hooked the fish of a lifetime on a pink fran fly. After a 25-minute battle Ilya was able to get a net under this river monster. After properly documenting and weighing the fish, he released this record fish back into the river. Congratulations Ilya on an amazing fish and an incredible record!