IGFA Announces 2022 Tommy Gifford Award Winners
Honoring the Top Captains, Guides and Crew

The International Game Fish Association (IGFA) announced its 2022 Tommy Gifford Award winners in recognition of their significant contributions to recreational angling as captains, guides or crew.
This year's recipients include Florida Keys stalwart Captain Alex Adler; famed Baja skipper Captain Jesus Araiza; Caribbean offshore pioneer Captain Arthlee Evans; Australian big-game legend Billy Fairbairn; and New Zealand blue water innovator Captain John Going. These icons of the sport fishing community will be honored at the IGFA Tommy Gifford Awards Ceremony. The date and location of the 2022 Tommy Gifford Awards Ceremony are still being determined and will be announced in the near future.
"The 2022 Tommy Gifford Award winners have helped to shape the sport fishing industry into what it is today," said IGFA President Jason Schratwieser.
"Captains, guides and crew members from around the world form the backbone of our sport, and we look forward to honoring these five individuals and their achievements during our wonderful event this October."
The 2022 recipients were selected by the IGFA Legendary Captains & Crew Committee, a distinguished panel of internationally renowned captains and mates chaired by Captain Skip Smith. Previous winners include Jose Wejebe, Allen and Buddy Merritt, Ron Hamlin, Charles Perry, Ralph Delph, Laurie Wright, Jimmie Albright, Bouncer Smith, Steve Lassley, Bubba Carter, R.T. Trosset, Billy Knowles and more.
"It is such an honor to be able to recognize these captains, guides and crew members from around the world every year," said Committee Chairman Skip Smith. "We need to keep the history of our sport alive and celebrate the successes and contributions of these sport fishing legends."
Learn more about the Tommy Gifford honorees below:
Captain Alex Adler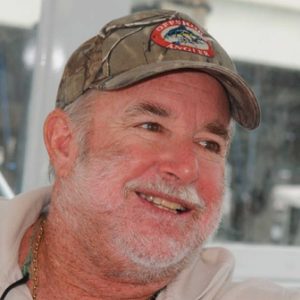 Captain Alex Adler has been charter fishing as an owner-operator aboard the Kalex out of Islamorada's famed Bud N' Mary's Marina since 1976. Prior to moving to the Keys, Adler fished out of Bahia Pez Vela Lodge in Costa Rica immediately out of high school and rapidly became known as an innovator in saltwater fishing. Once in the Keys, Adler learned from some of the best in the business including legendary captains like Allan Starr, Don Gurgulio, Sarge Warner, Cecil Keith and Jimmy Albright. Harold Adler, Alex's father, was also a major mentor in his fishing career. It wasn't long after his move to the Keys that Adler began an impressive series of tournament wins, including winning the 1981 Bimini Blue Marlin Tournament, and twice winning the Cat Cay Tuna Tournament. He has won countless tournaments in the Florida Keys, including the Florida Keys Triple Crown Series and the Florida Keys Gold Cup events, yet he is also an expert at all aspects of Keys fishing, including dolphinfish and reef fishing. Captain Adler continues to fish today and is still active in the tournament scene.
Captain Jesus Araiza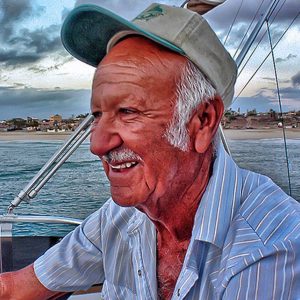 One of the longest tenured charter boat captains in Mexico's Baja East Cape region, Jesus Araiza held a remarkable front row seat to the evolution of Baja sportfishing stretching back to 1955. Not only was he one of the first "tag-and-release" captains in the East Cape area, he was also awarded the High Skipper Award for "tag-and-release" 19 different years during his career. His reputation as one of the top captains at the "Ranch" was legend and he was so popular that he was often booked several seasons in advance. Jesus retired in 2008 from Hotel Buena Vista Beach Resort, a neighboring hotel, leaving the day-to-day fishing to his sons. Today, his grandson, Tony, captains the "Retriever" a 66-foot Viking fishing out of Cabo San Lucas. Sadly, Araiza passed away at the age of 79 on April 8, 2021, quietly at his home in Los Barriles, BCS, surrounded by family members.
Captain Arthlee Lorenzo Evans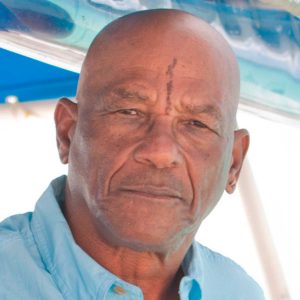 Arthlee Lorenzo Evans of the Cayman Islands is a Caribbean native that has helped develop sport fishing in the Cayman Islands, and throughout the Caribbean, since the 1960s. Evans helped to put the Cayman Islands on the world's sport fishing map and was instrumental in developing the area's pelagic fishery for blue marlin, yellowfin tuna, wahoo and swordfish. Additionally, Evans set numerous light tackle IGFA World Records with noteworthy anglers Bob and Ruth Stokey, and he is also responsible for putting Harry Vernon, of Captain Harry's Fishing Supply, on his first blue marlin. Evans still lives and fishes in Cayman Brac and is a passionate educator who shares his knowledge and experiences with those willing to learn.
Captain Billy Fairbairn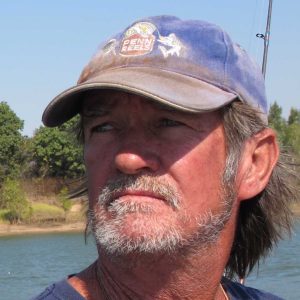 Considered a "living legend" in the renowned Cairns recreational fishing industry and listed by Marlin Magazine as one of the Top 10 deck hands of all time, Billy Fairbairn has earned a reputation over his 40+ year career as being truly elite in his profession. Fairbairn's fishing career started in the early 1970's working on a commercial boat with a family friend. However, Billy transitioned to the recreational side in 1974 after catching two giant black marlin on his first big game fishing trip as the guest of well-known Australian anglers Johnno Johnson and Ernie Palmer. In his own words after that inaugural trip, Fairbairn stated "Wow, this is love at first bite!" Yet despite his prowess in the cockpit, his innovation with techniques and tackle, and his willingness to share information, Billy is also known as being extremely modest and is always in the back of the crowd" of the photos showing the impressive catches for which he was largely responsible. Billy was inducted into the inaugural class of the Cairns Fishing Hall of Fame in 2016 and continues to remain active the in Cairns fishery.
Captain John Going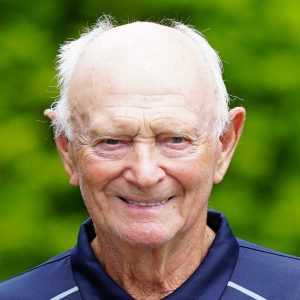 A longstanding member of the New Zealand sport fishing community, John Going first became associated with sport fishing when his family bought the Tutukaka Guest House in Tutukaka, Northland, New Zealand in 1953. Not long after, he caught his first marlin aboard his family's boat the Stephanie, which was the catalyst that led Going to relentlessly pursue marlin in the waters off New Zealand and help bring the marlin fishery to life through his innovative techniques and the incredible results they produced. In 1997 John was recognized for his services to sportfishing, rescues at sea and for service on the Poor Knights Reserve Committee, and was awarded a New Zealand Order of Merit in the Queen's honors list. John is also credited with helping to discover and develop the Tonga fishery for marlin, after making several exploratory trips during the off-season in New Zealand. Forty-six years after entering the industry, John is still chartering and is also running a 48' Riviera for his brother Wynne. Over the years John has trained many deckhands who have gone on to become top sportfishing and super yacht skippers. This "training" continues with his willingness to share his extensive knowledge and experience of game fishing and anything and everything to do with the sea.
The Tommy Gifford Award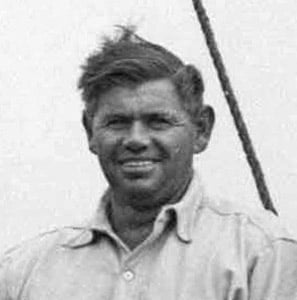 The namesake of the award, Tommy Gifford (1896-1970) is considered one of the most innovative blue water anglers who ever lived, and one of the greatest charter skippers to guide anglers to the world's most iconic marine game fishes. During his 50-year career, he developed an encyclopedic knowledge of game fish and techniques to catch them, and he served as guide and consultant to some of the most famous names in saltwater angling, including Ernest Hemingway, Michael Lerner, Charlie Lehman, and Van Campen Heilner. He never lost his zest for the sea or his awe at the creatures beneath the waves. Raymond Camp wrote, "Big game angling has a brief history, but Tommy Gifford's name is sharply etched on every page."