Newly Approved IGFA World Records
To see all newly approved IGFA World Records since January 2022, please view this PDF.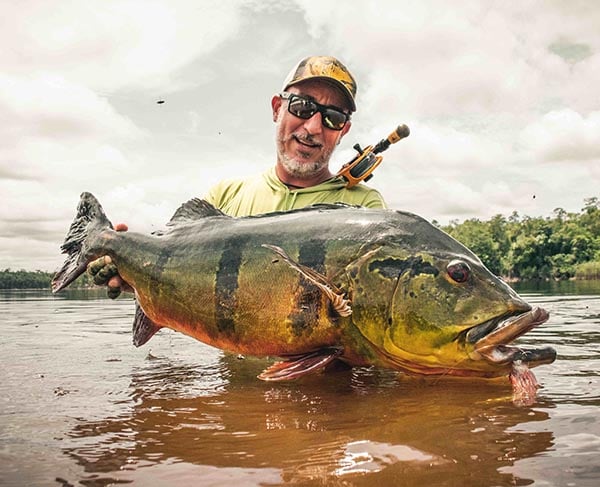 Salles' Speckled Peacock
On September 4, 2021, Rodrigo Moreira Salles was fly fishing Rio Marie, Brazil, when he landed this 91-centimeter speckled peacock. With this fish Rodrigo tied the IGFA All-Tackle Length World Record for the species. Rodrigo landed the massive peacock on a streamer after a short fight in the midday heat. Salles had originally applied for the All-Tackle Length Fly record but was using 50-lb class tippet, so his catch was entered into the All-Tackle Length category. A reminder that All-Tackle Length Fly Category allows for a maximum of 20-lb class tippet per IGFA Fly Fishing Rules.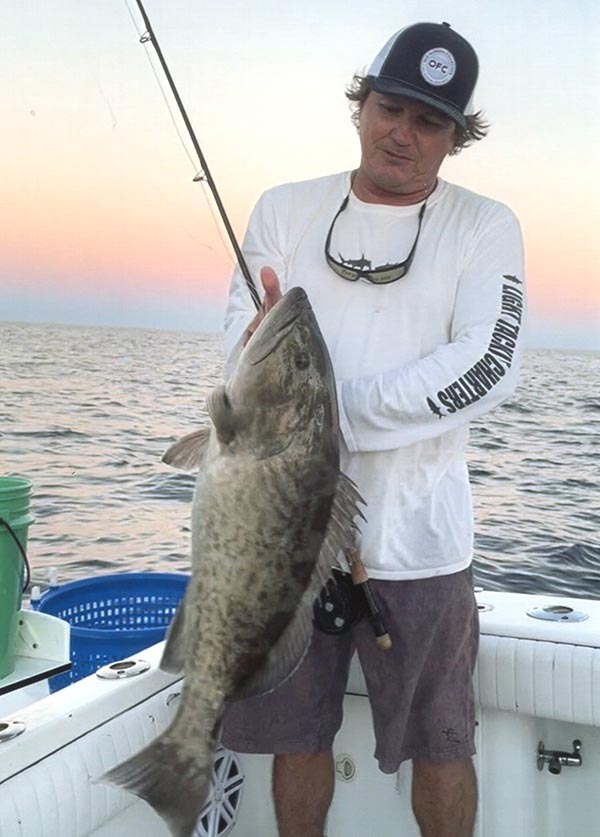 Walker's Gag Grouper
Captain Ed Walker had an amazing stretch of fishing in the month of December. While successfully guiding anglers to several IGFA World Records, Captain Walker also landed his own record with this 6.97-kilogram (15-pound, 6-ounce) gag grouper that is now the IGFA Men's 10-kg (20-lb) Tippet Class World Record for the species. Walker was fishing the Gulf of Mexico out of Tarpon Springs, Florida, and discovered an area with a large aggregate of gags which he was able to coax into eating behind his boat the Long Gone. Congratulations Captain Walker on an impressive accomplishment!
Bluch's Tiger Trout
Aussie angler Frank Bluch has added to his impressive resume of records with this beautiful 2.90-kilogram (6-pound, 6-ounce) tiger trout that he caught while fishing in the Central Highlands region of Australia. Fishing with ultra-light tackle, Bluch skillfully played the trout for eight minutes before landing the new IGFA Men's 1-kg (2 lb) Line Class World Record for the species. With this fish, Bluch topped the previous record which he set himself last August by 10-ounces.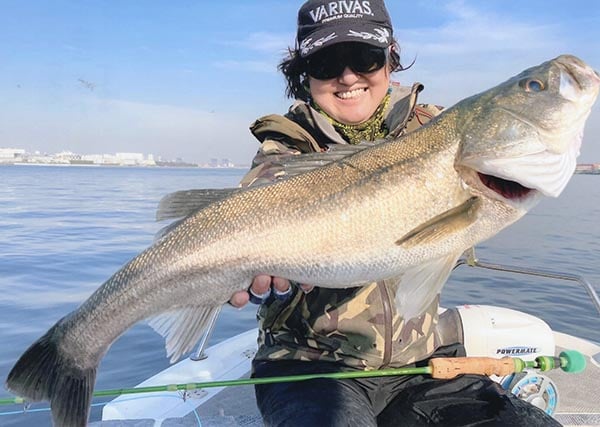 Sakagawa's Japanese Seabass (Suzuki)
Ikuko Sakagawa was fly fishing Tokyo Bay, Japan, on November 19, 2021, when she landed this 4.02-kilogram (8-pound, 13-ounce) Japanese seabass (Suzuki), setting the IGFA Women's 6-kg (12-lb) Tippet Class World Record for the species. Ikuko was fishing with captain Hiroyuki Sorimachi when this record fish struck a streamer, and after a short three-minute battle, she was able to land the fish.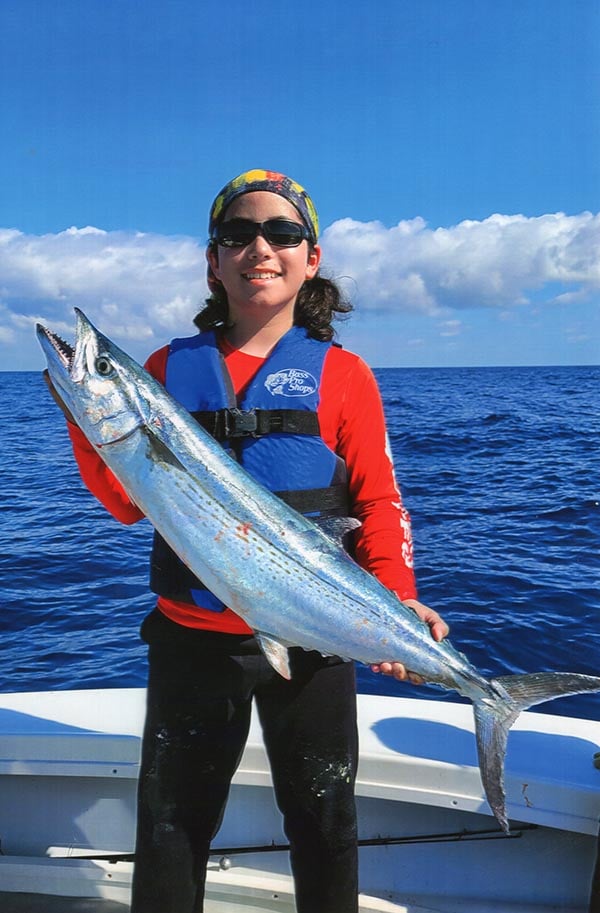 Yuque-Zepeda's Cero Mackerel
Isaac Yuque-Zepeda had a day of fishing he'll never forget on December 26, 2021, while fishing with his father and brother out of Miami, Florida. While drifting live bait behind the boat, Isaac landed this impressive 6.52-kilogram (14-pound, 6-ounce) cero mackerel to set the IGFA Men's Junior World Record for the species. Additionally, Isaac's brother, Hans, also landed an impressive black grouper that is currently in the record review process! Upon returning to the ramp, the boys headed to World Wide Sportsman in Islamorada for an official weight on a certified scale. Congratulations to the Yuque-Zepeda's brothers on two impressive catches!