IGFA Passports to Fishing Update
The IGFA Passports to Fishing (P2F) program is gearing up for its fourth program year and continues to grow in its role as the IGFA's signature international youth angling education program.

Since its launch in March 2019, the IGFA has distributed 140 P2F kits to 33 countries around the world reaching nearly 10,000 children. These kits are "fishing clinics in a box" equipped with curriculum, education station materials, starter fishing tackle, and 20 rods and reels; everything needed to host a successful youth angling education event. In 2021, the IGFA added seven new countries and two new languages: German and Persian.
International Events
With in-person angling education events returning around the world after the pandemic, current kit recipients have been able to resume offering youth and family fishing events in their community and new kit recipients have already facilitated their first events. In 2021, the following countries were added to the list for new kit locations: Dominican Republic, Germany, Morocco, Nicaragua, Panama, Romania, and Scotland.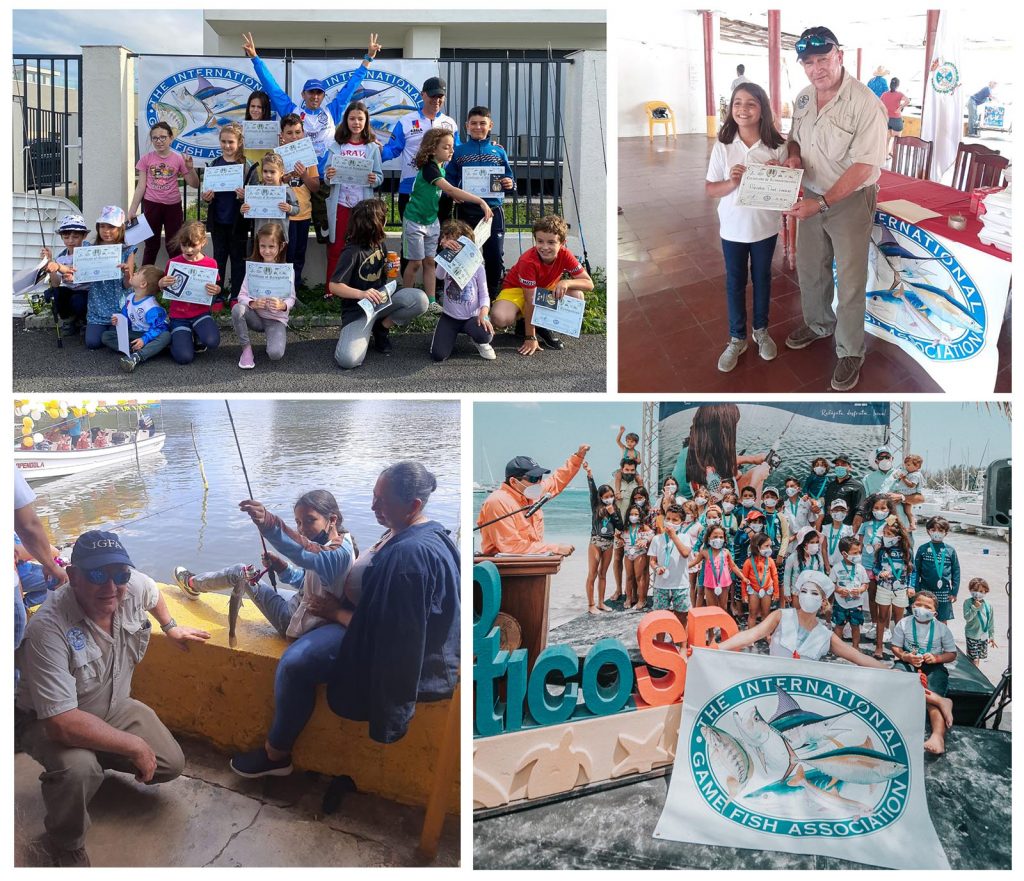 Domestic Partners
The IGFA continues to build its relationship with Scouts of America and the National Park Service. On March 11, 2022, Lisa Morse, IGFA's Education Programs Manager, met with the BSA National Fishing Committee to discuss ways of expanding the program to Certified Angling Instructors across the country. This will help Scouts of all ages earn their Fishing Merit Badge.
On April 16, 2022, the IGFA will facilitate the fifth and final Learn-to-Fish clinic at the Augusta Canal National Heritage Area, an event that was postponed for two years because of the pandemic. A grant proposal was recently submitted to the National Park Foundation to expand these events in other regions to offer family fishing clinics in other National Park Service locations using the Passports to Fishing kits.

Events at IGFA Headquarters
The IGFA has also ramped up events in recent months at our headquarters in South Florida and in nearby communities. On March 5, 2022, IGFA staff and volunteers traveled to Martin County to host their first family fishing clinic in Jensen Beach, Florida. The following weekend, a Mercury Family Fishing Clinic was hosted at IGFA Headquarters in Dania Beach, Florida.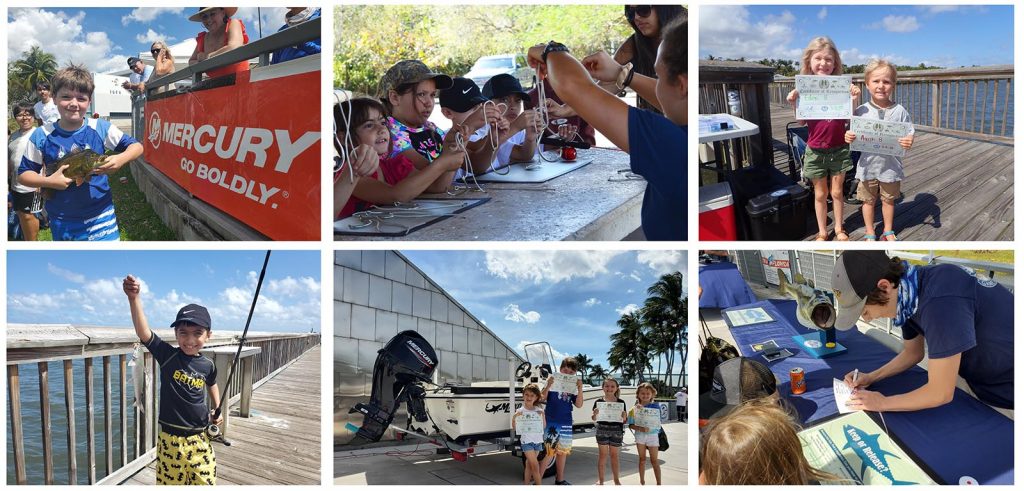 Projections for 2022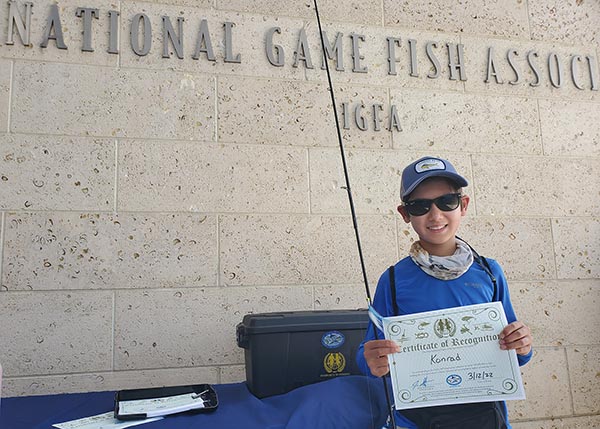 Even though numbers are slowly coming back to pre-pandemic levels, the Passports to Fishing program is still a major contributor to the IGFA's initiative to teach 100,000 youth around the world to fish. For 2022, the first international kit is already on its way to Iran and plans to add Canada and Greece as new countries are already in the works. 25 kits will be distributed this year, and it will be the first year of replenishing supplies for existing kit recipients.
To view Passport to Fishing kit locations, check out the IGFA's website at https://igfa.org/igfa-passports-to-fishing-kit-locations/. To get involved with this program, please contact IGFA's Education Programs Manager at [email protected].
Lastly, thank you to the following program Supporters: