Newly Approved Slam & Trophy Fish Clubs
To see all newly approved IGFA Slams & Trophy Fish clubs since March 2022 please view this PDF.
Daniels' Trophy Largemouth Bass Club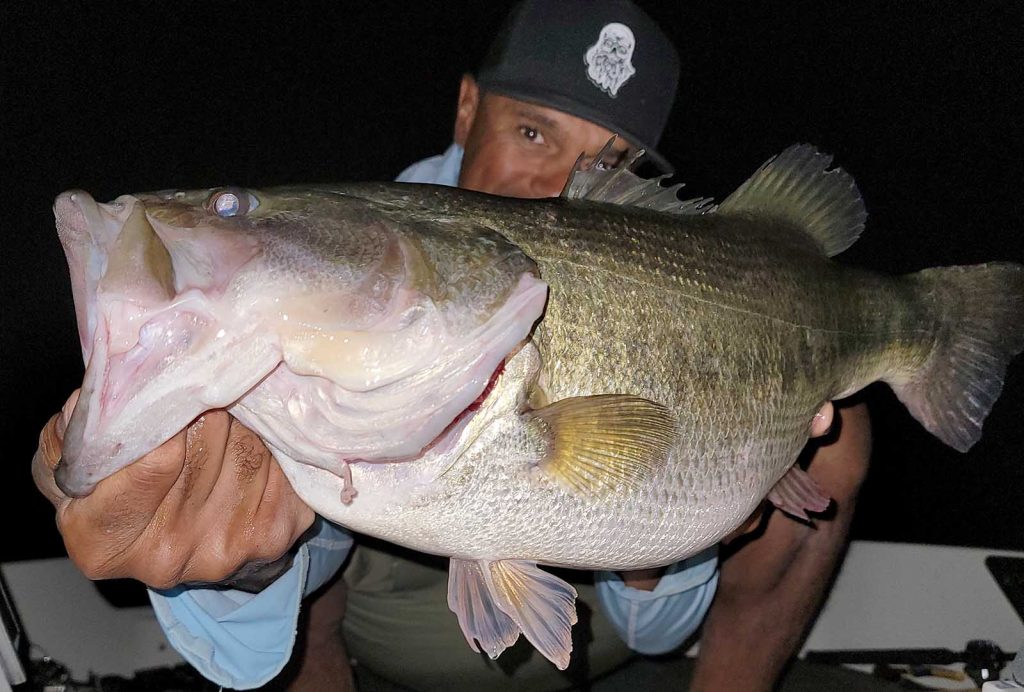 Joshua Daniels, who has landed several IGFA World Records in the past year, recently submitted his application for the IGFA's Trophy Largemouth Bass Club. Joshua was fishing Lake Baccarac, Mexico, on March 3, 2022, when this 4.59-kilogram (10-pounds, 2-ounce) largemouth ate a Texas-rigged worm. After a short fight, he was able to land the fish, record the proper measurements, and release the fish safely. This beautiful largemouth is Joshua's third Trophy Club Bass application.
Luke Sherrell's Trout Grand Slam

Luke Sherrell recently became the newest member of the IGFA Trout Grand Slam Club. On August 3, 2021, Luke was fishing the Missouri River in Montana when he landed these three beautiful trout to earn his first IGFA Trout Grand Slam. The brook, brown, and rainbow all fell for streamers on light tippet. Congratulations, Luke, on your first of hopefully many, IGFA Trout Grand Slams.