Forage Fish Research Project Update

Last month the Florida Forage Fish Coalition consisting of the IGFA, The Pew Charitable Trusts, Wild Oceans, The American Sportfishing Association, Florida Wildlife Federation, Fish Florida and Angler Action Network, hosted the 6th Forage Fish Data Workshop with the FWC Fish and Wildlife Research Institute (FWRI) in St. Petersburg, Florida. Presentations were given by Forage Fish Research Program (FFRP) fellows and FWRI priorities for the 2022-2023 fellowships were discussed.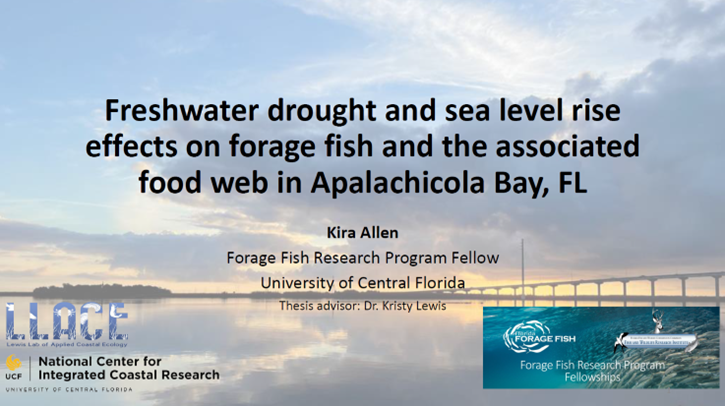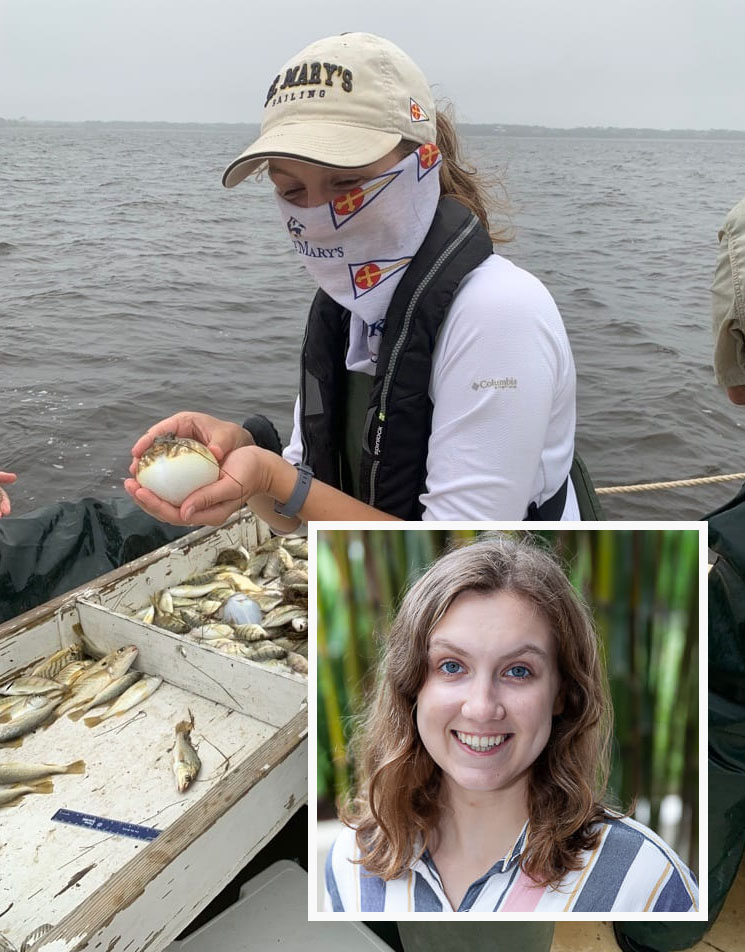 The FFRP's current fellow Kira Allen, a student at the University of Central Florida working in Dr. Kristy Lewis' Lab, presented the findings of her project entitled, "Freshwater drought and sea level rise effects on forage fish and the associated food web in Apalachicola Bay, Florida". Kira employed a coupled hydrodynamic and food web modeling approach to simulate species responses to varying salinity changes due to drought and sea level rise. This model allowed Kira to examine how the abundance of forage and predator species changes over time relative to changing environmental conditions in the Apalachicola Bay region and predict how these species abundances will change under future conditions. Kira examined preferred ranges of salinity for multiple forage and predator species and found that some species' abundance may increase under future conditions while others will be negatively affected. Pinfish and bay anchovy which have higher tolerance for high salinity are predicted to increase while predators such as red drum and Atlantic croaker that prefer lower salinity are predicted to decrease.

Kira's findings point out important considerations for management in the face of climate change, sea level rise, and increasing freshwater use from estuaries. We would like to congratulate Kira on her fellowship progress and we look forward to seeing the full suite of results from her modelling efforts..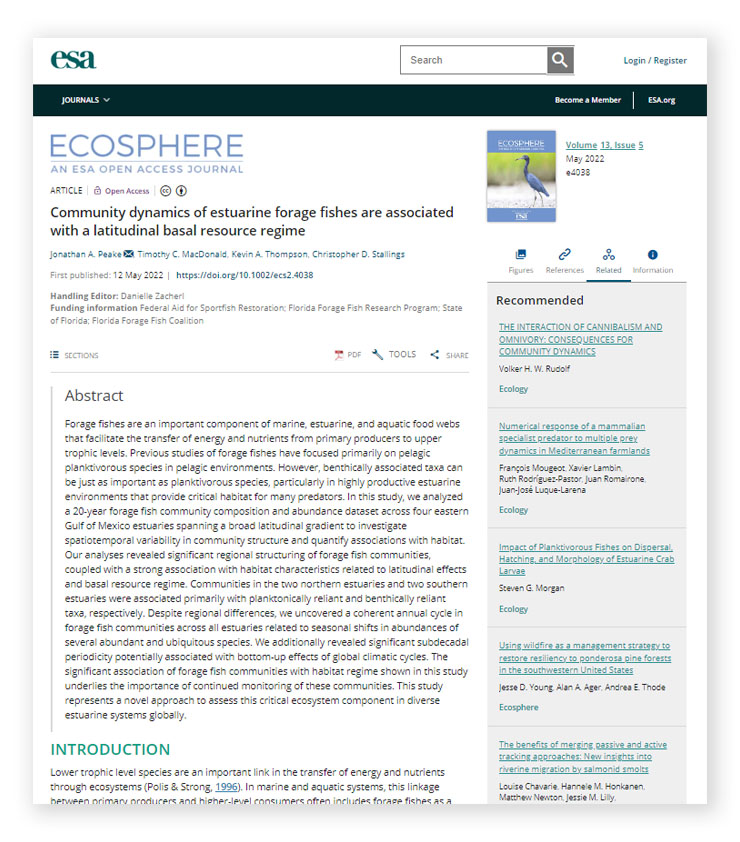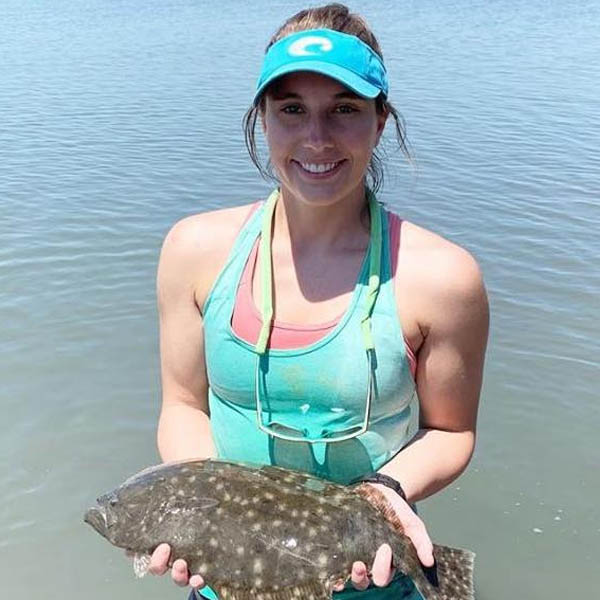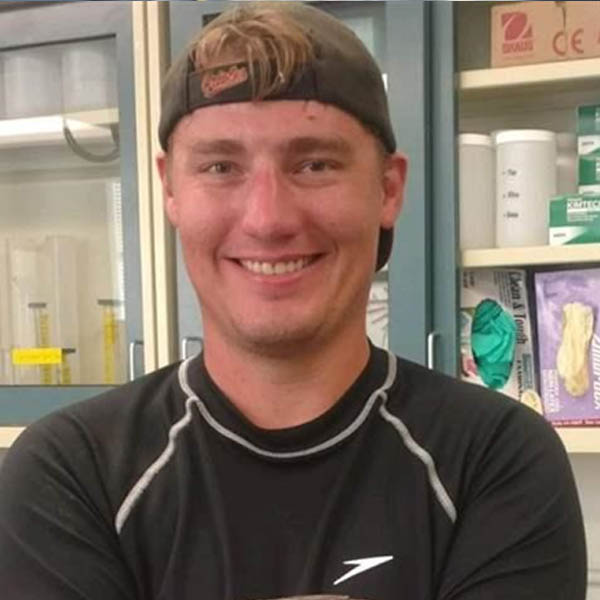 Previous FFRP fellows attended the data workshop and last year's fellow, Dakota Lewis, presented an update on her fellowship research that she is building upon as she now undertakes her PhD research at University of Florida. Second year fellow Jon Peake, who now works with FWRI, announced a new publication from his fellowship research entitled, "Community dynamics of estuarine forage fishes are associated with a latitudinal basal resource regime". His publication can be found here. Jon's publication brings the FFRP up to seven peer-reviewed, open-access publications from nine FFRP fellows with more expected in the coming year.
Proposals are currently being accepted for the 2022-2023 FFRP fellowships until July 1, 2022. For more information on the Forage Fish Research program, please visit https://floridaforagefish.org/