Newly Approved Slam & Trophy Fish Clubs
To see all newly approved IGFA Slams & Trophy Fish clubs since May 2022 please view this PDF.
Sharp's Inshore Grand Slam

Cam Sharp had an outstanding day of flats fishing on October 9, 2021, while fishing with Captain Johan Vannieuwland out of Key West, Florida, USA. Equipped with fly tackle, Sharp landed the renowned "flats trio" with this beautiful bonefish, along with a tarpon and permit, earning Cam his first IGFA Inshore Grand Slam. Congratulations, Cam and Johan on an incredible accomplishment!
Blanchard's Trophy Snook Club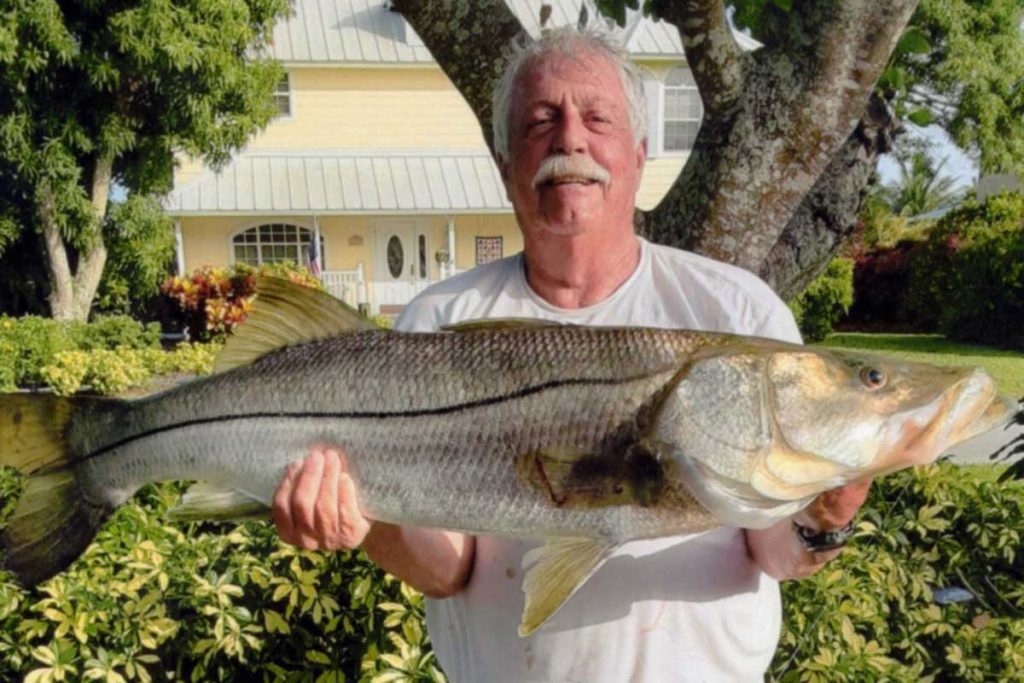 Doug Blanchard was fishing in Stuart, Florida, USA, on May 22, 2022, when he landed this beautiful 104-centimeter snook. Blanchard landed this trophy snook on a jerkbait after a short fight. With this fish exceeding the 100-centimeter minimum requirement, Blanchard has earned his first IGFA Trophy Club Snook. Congratulations, Doug!